At AllÓRA, we have been inspired by the colours of spring and Pantone's colour of 2016 Rose Quartz to introduce some more rosey pink colours into our lives. One of the most delicious ways to bring some pink shades into your home is to add some rosé wine into your collection.
Below are our favourite rosé wines from our homeland of Italy, with recommended food pairings to suit the fruity rosé flavour. Perfect for outdoor entertaining!

This beautiful rosé wine comes from grapes grown on the rose-filled Regaleali estate in Sicily. The beautiful flowers are said to give this particular wine its lovely fragrance. Nerello Mascalese grapes are fermented in stainless steel tanks, and refined for three months to give it its rich berry flavour.
Though this wine may suit a variety of dishes, we recommend that it is consumed with traditional pizza, topped with anchovies and capers, to balance its sweet notes with a more savoury flavour. This is ideal for a lunchtime meal, shared amongst friends or family.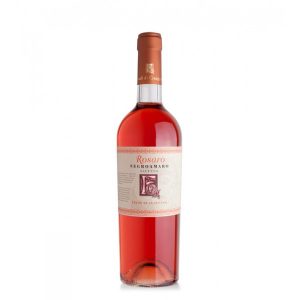 This lovely rosé comes from the Italian region of Puglia. With a flowery scent and a strong taste of red fruits, this wine is a gorgeous shade of pink in colour.
We love a glass or two of this delicious wine with a rich zuppa di pesce, or seafood soup. This dish is perfect for a light repast, perhaps for a simple supper with good company.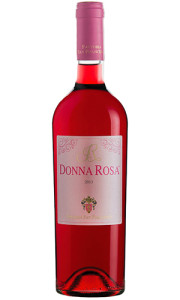 Created in the Calabria area of Italy, this rosé is a rich cherry pink in colour but tastes delicately floral, with a hint of spice. A brightly flavoured wine, the grapes for this rosé are harvested only when 60 percent of the vine has flowered, before being cold steeped and soft pressed, followed by being fermented.
We adore this rosé wine with a salad, preferably drizzled with olive oil and served with burrata mozzarella, which is mozzarella cheese filled with a cream.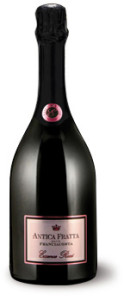 A sparkling rosé wine, the Antica Fratta beverage is created in the Franciacorta region of Lombardy. Harvested from entirely Chardonnay grapes, this wine is fermented in stainless steel tanks before being aged in barrels. The wine must be aged for at least 25 months, with a total maturation time for a vintage bottle being 37 months in total.
As the wine tastes rustic and fruity, we suggest enjoying this with charcuterie meats and strongly flavoured fish dishes. Perfect for impressing guests!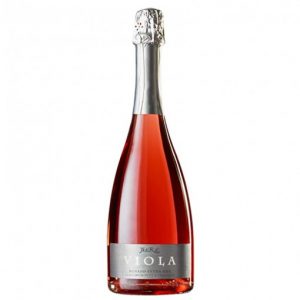 Last but not least, the Viola by Cantina Trere rosé wine from our very own home region. This sparkling wine is intensely fruity, with strong flavours of berries and cherries. With a velvety feel and a fresh tone, this wine is harvested in mid-September and boasts a bright pink colour.
We particularly love this sparkling rosé wine as an aperitif, served with some mild cheese as an opening snack.