Alongside its enchanting array of handmade homeware, artisan linens and bespoke glassware, Italy is renowned for its ability to produce some of the finest wine that the world has to offer. Whether you're looking for a bottle of piquant Pinot, smooth red or fruit-filled rosé, Italian wine is the perfect accompaniment to any dish or tranquil spring evening.
Italian rosé – or 'Rosato' – is traditionally produced in Veneto, an area around Lake Garda. With the popularity of rosé soaring over recent years, Italy's winemakers are opting to develop rich, fruity blends of Rosato wine alongside their usual red and white.
Each bottle of rosé starts with a perfectly cultivated grape. Black grapes are harvested, crushed and fermented for around 12-36 hours at a low temperature before being pressed and having the grape skins removed. It's these low fermentation temperatures that separate rosé wines from the rest.
At AllÓRA, we have been inspired by the colours of spring and Pantone's colour of 2016 Rose Quartz to introduce some more rosy pink colours into our lives. One of the most delicious ways to bring some elegant pink shades and a taste of Italy into your home is to add some rosé into your Italian wine collection.
Below are our favourite rosé wines from our homeland of Italy, with recommended food pairings to suit the fruity rosé flavour – perfect for outdoor entertaining!

This beautiful rosé comes from grapes grown on the rose-filled Regaleali estate in Sicily. The flowers are said to give this particular wine its enchanting fragrance. Nerello Mascalese grapes are fermented in stainless steel tanks and refined for three months to give this rosé its rich berry flavour.
Though this wine may suit a variety of dishes, we recommend that it is consumed with traditional pizza topped with anchovies and capers to balance its sweet notes with a more savoury flavour. Ideal for a lunchtime meal shared amongst friends or family.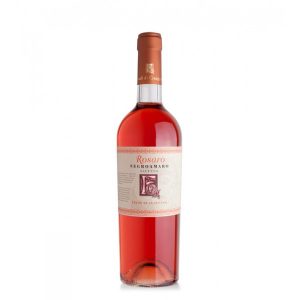 Produced in the Italian region of Puglia, this delightful Rosato wine offers a flowery scent and pleasant blend of red fruit, including pink grapefruit, strawberry and peach. Rosarò wine offers a stunning pale pink hue that looks even more dazzling in the Italian sunshine.
We love a glass or two of this delicious wine with a rich Zuppa di Pesce – or seafood soup. This dish is perfect for a light repast, perhaps for a simple supper with good company. Take a sip of Rosarò's rose-coloured wine from one of our hand-blown Murano glass goblets. Their elegant, hand-painted lavender details will only enhance the pink hues of this fine Italian rosé; sure to make for a striking talking point at any indoor or outdoor dining table.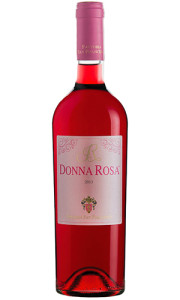 Created in the Calabria area of Italy, this rosé is a rich cherry pink in colour, but tastes delicately floral with a hint of spice. A beautifully flavoured wine, the grapes for this rosé are harvested only when 60% of the vine has flowered, before being cold steeped and soft pressed. Following this, the grapes are fermented.
We adore this rosé with a light salad, preferably drizzled with olive oil and served with burrata mozzarella (mozzarella cheese filled with cream). However, this wine also pairs exceptionally well with fish and white meats.
Antica Fratta Franciacorta DOCG "Essence" Rosé Wine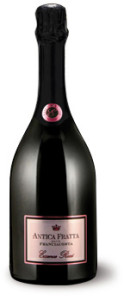 A sparkling rosé wine, the Antica Fratta beverage is created in the Franciacorta region of Lombardy. Harvested from 60% Pinot Noir and 40% Chardonnay grapes, the wine is fermented in stainless steel tanks before being aged in barrels. It must be aged for at least 25 months, with a total maturation time for a vintage bottle being 42 months in total.
As the wine is intensely fragrant and conjures up a rustic ambience, we suggest enjoying it with charcuterie meats and strongly flavoured fish dishes. Treat your guests to a tasteful spread of charcuterie meats and cheese, served upon one of our hand-crafted ceramic and porcelain tableware pieces.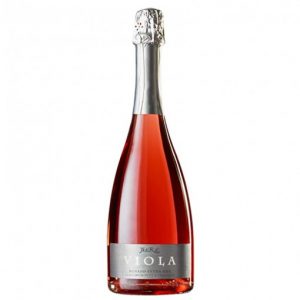 Last but not least, the Viola by Cantina Trere rosé wine from our very own home region. This sparkling wine is intensely fruity, with strong flavours of berries and cherries. With a velvety feel and a fresh tone, this wine is harvested in mid-September and boasts a bright pink colour.
We particularly love this sparkling rosé wine as an aperitif, served with some mild cheese as an opening snack.
If you're looking to add that charming finishing touch to your next mealtime or dinner party, Italian rosé is a perfect choice. Elevate your wine-tasting experience by complimenting your glass of rosé with a piece of authentic Italian handmade glassware and an organic linen tablecloth from our range.