Beautiful tea towels are the ideal way to add colour, texture and even pattern to your kitchen. Easy to change with the season, high quality linen tea towels can instantly change the look and feel of your space. Read on to find out five reasons to invest in luxury natural linen tea towels…
1. Linen Tea Towels are an Affordable Investment
In the grand scheme of things, while made from a luxurious material, linen tea towels present an affordable way to update your kitchen. It's not uncommon to feel a drive to make changes in your home, but unlike installing new kitchen cabinets, lighting or replacing tiles, linen tea towels are an investment piece that comes with a much smaller price-tag. Beautiful linen tea towels start at just £19, and provide a fantastic way to make subtle yet impactful changes in your home.
2. They Offer a Great way to Subtly Update your Decor
Whether you want to introduce a new colour scheme, pattern, texture or you'd like to update your kitchen seasonally, linen tea towels offer the ideal way to make updates without needing to change your entire scheme. For example, you could add a touch of colour and botanical elements, with the Hand Crafted Artisan Tea Towel Bees in Yellow. Or add a Coastal element with the Hand-Painted Linen Tea Towel in Blueprint Alici. The Hand-Painted Brushstroke Linen Tea Towel in Blue is a great way to introduce contemporary pattern and colour too.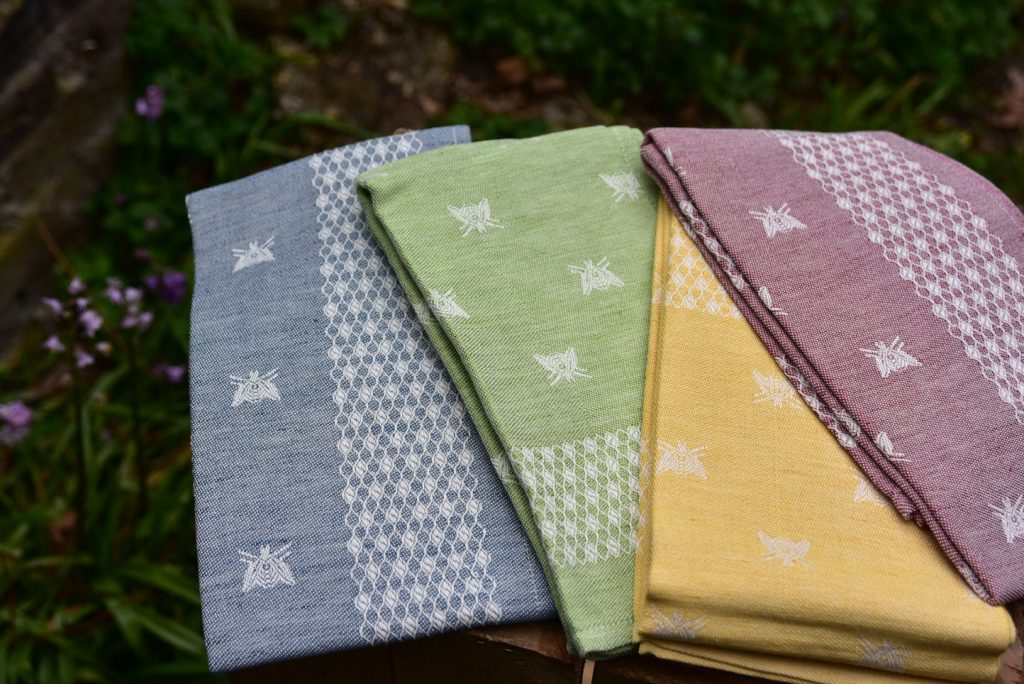 If you want to update your kitchen for each season, for spring, you might consider introducing a check pattern in a playful colour, such as the Hand Painted Linen Tea Towel in Checked Pink. Try the Hand-Painted Linen Tea Towel in Reef for summer, and the Hand-Painted Artisan Linen Tea Towel Ears of Wheat and Grapes for autumn. Finally, for winter, opt for the Block Printed Linen Tea Towel in Fiocco.

3. They Will Last for Years to Come
Linen is considered to be one of the most robust and strong natural fibres available. It's 30% stronger than cotton, thanks to the flax fibres used to make this beautiful natural fabric. When taken care of, linen tea towels can last a lifetime, making them a great investment. This is why often businesses such as hotels choose to invest in linen bedding, as it doesn't need to be replaced like cotton bedding might.
4. There are Lots of Styles & Colours to Choose From
When it comes to our homes, we all have our own unique sense of style. The way in which we choose to decorate our homes is a reflection on us and the way that we want to live. Because linen is natural and very tactile, it often has a rustic look and feel to it, but it can be elevated and enhanced through beautiful designs and luxurious dyes.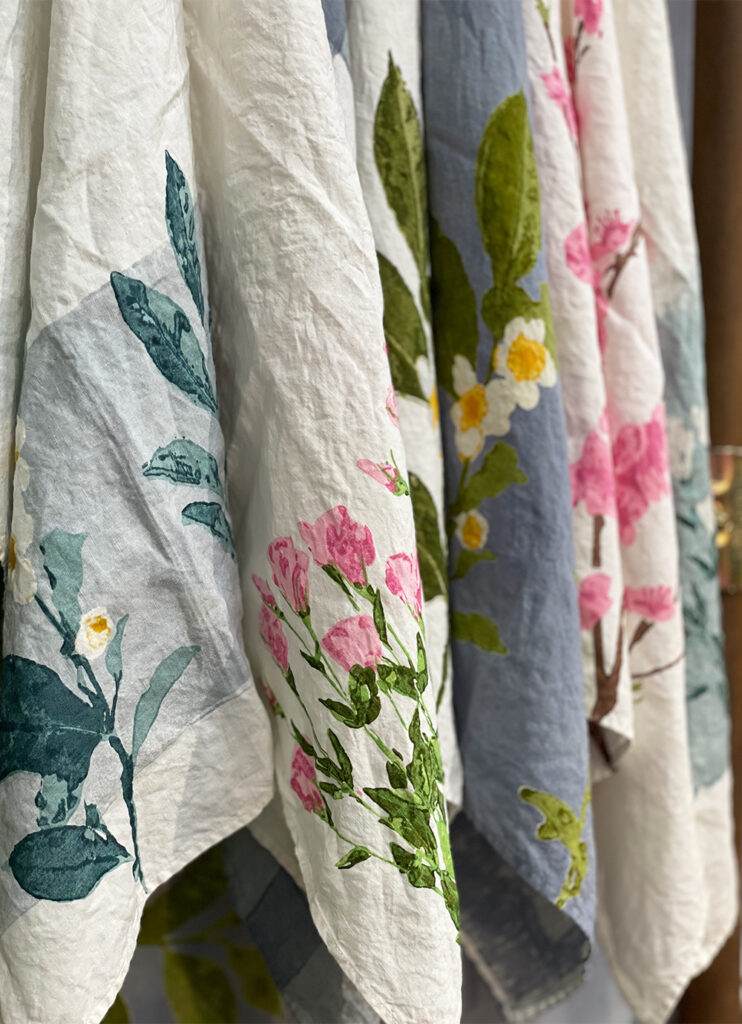 At AllÓRA, our natural linen tea towels are made from high quality natural Italian linen, and hand-painted and/or block printed by hand, using exquisite dyes to create vivid colours and patterns. We work with the talented artisans at Stamperia Bertozzi and Tessitura Pardi to create a collection of designs that are exclusive to us. The final result is a unique collection of sophisticated pieces, made from the most beautiful natural linens. With our designs, you can bring a touch of contemporary Italian flair to your kitchen and elevate your space.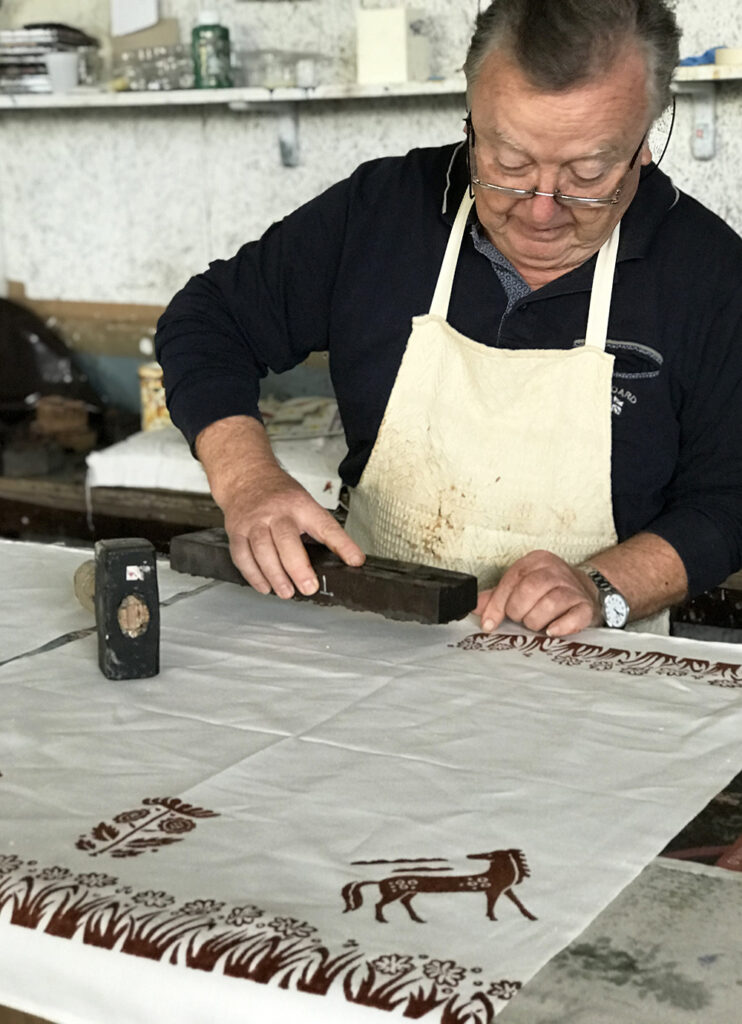 From reds, oranges and yellows, to blues, pinks and greens, as well as more muted tones, there are several colours to choose from. In addition, our designs include contemporary patterns and some styles with a more traditional look, including stripes, botanical prints, coastal-inspired patterns and more.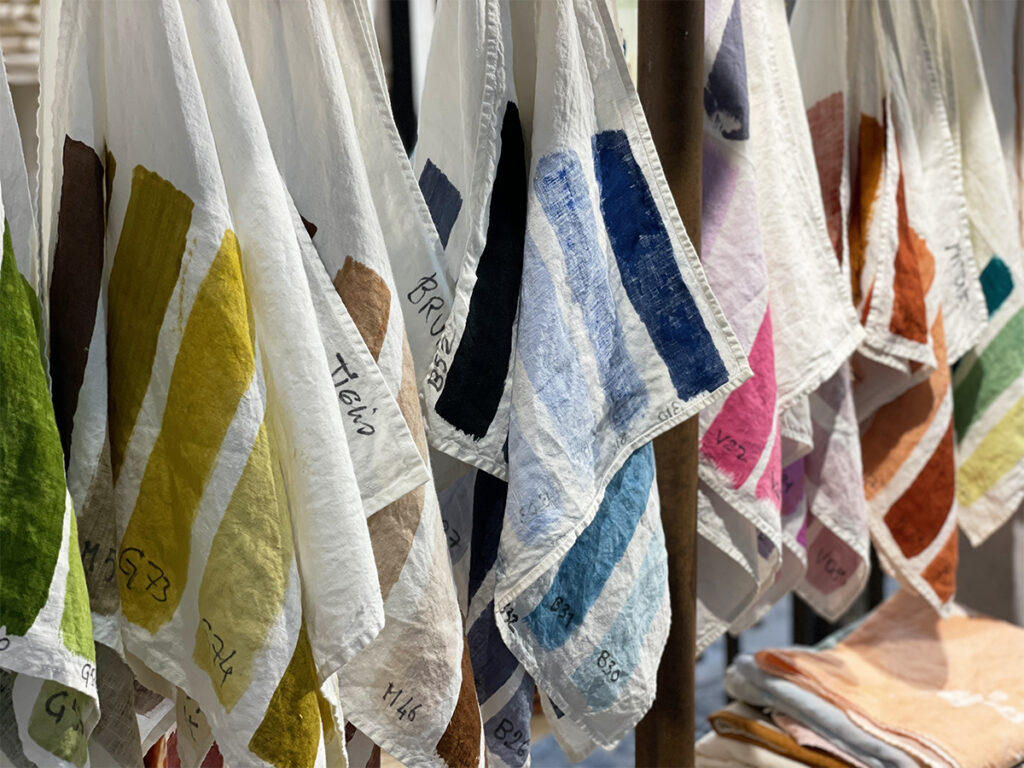 5. Linen Tea Towels Offer a Variety of Benefits
Alongside being strong and durable, linen offers a huge number of benefits which makes this natural fabric perfect for using in the kitchen. It's highly absorbent, making it not just a decorative item but practical too. In addition, linen is a sustainable material. Made from the flax plant, this plant can grow with very little water and no fertilisers are required to support growth. All parts of the plant can be used in other products, so there is zero-waste. Finally, linen is 100% biodegradable too.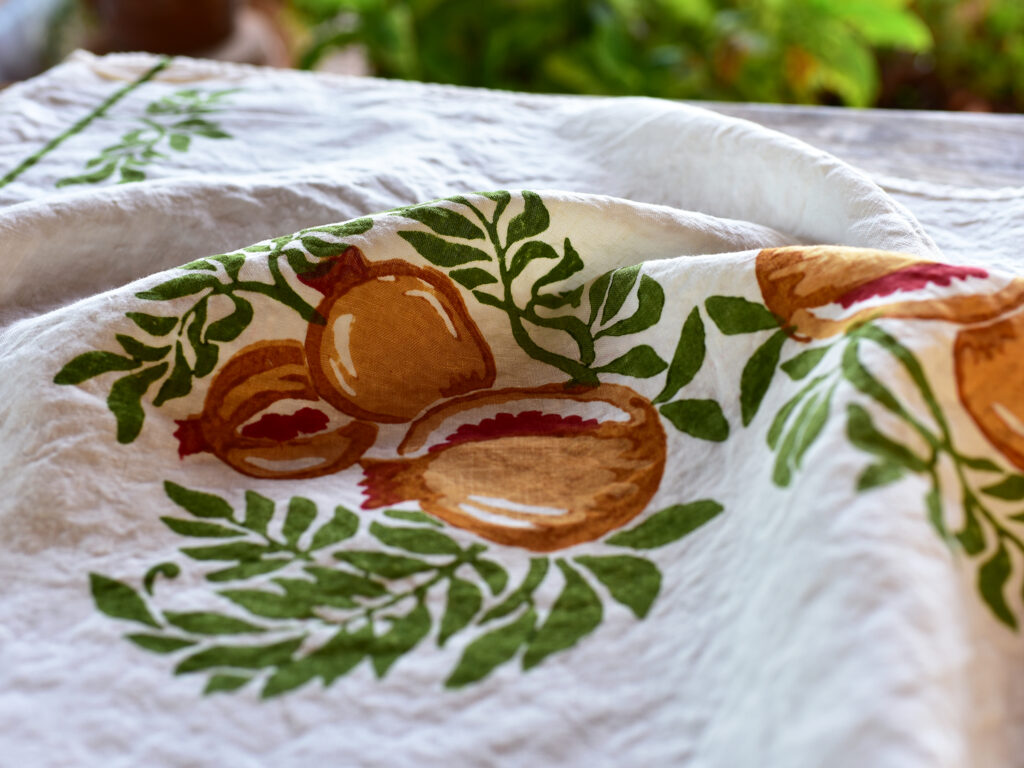 Linen is also easy to care for, unlike many other fabrics that are considered luxurious. It's important to follow the individual care advice to ensure your linens last for as long as possible, but generally they can be cool washed and do not need ironing as the natural crumpled effect is part of the charm of linen tea towels. The relaxed element of the fabric simply adds to the charm and tactile finish.