Having good bath towels is key for the optimum bath time experience. After stepping out of a relaxing bubble bath or an invigorating morning shower, nothing completes the regenerative moment quite like drying your skin with a luxury towel.
Contrary to popular belief, it is not as simple as just stocking your linen cupboard with the fluffiest, thickest towels you can find. There are many things to consider when selecting pieces for your bath towel collection, the fabric being the best place to start. While there are towels on the market made from many materials, these will not all be suitable for the bathroom – a microfibre towel, for example, makes for a brilliant gym towel but underperforms as a bath towel.
We at AllÓRA firmly believe that two textiles – cotton and linen – reign supreme when it comes to bath towels, but knowing which fabric is best for your home will depend on what qualities you are looking for. In this blog, we have laid out our towel top tips, so read on to ensure that you choose the right towels for you and your guests to have a spa-like experience after each and every wash.
Absorbency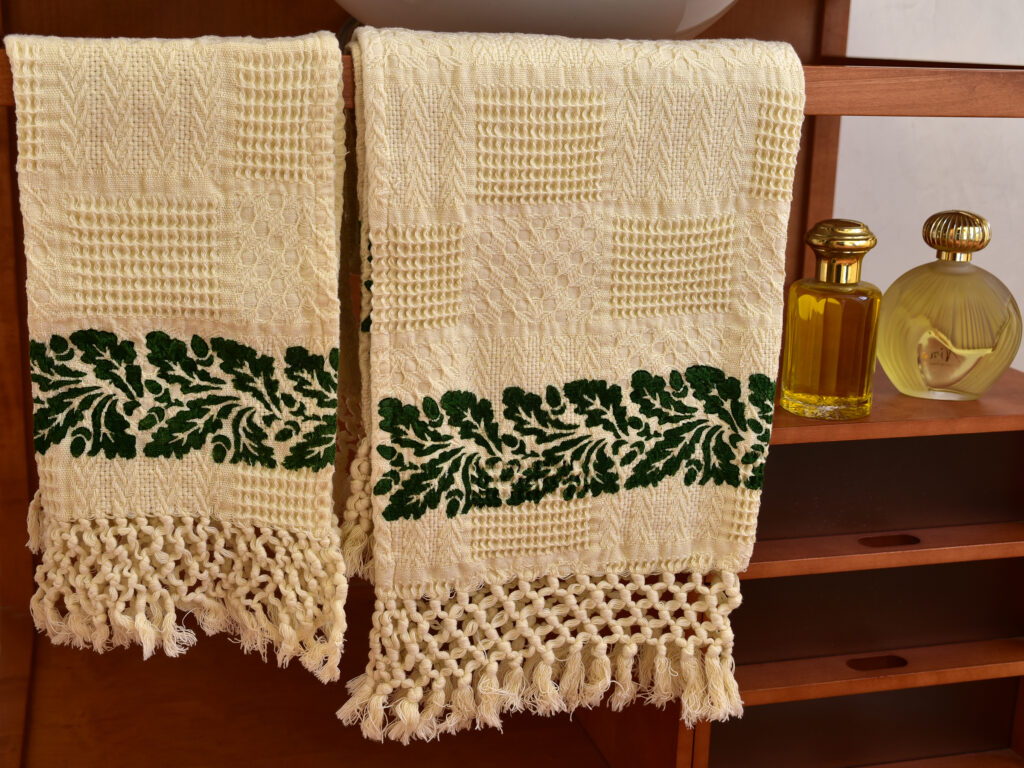 Of course, the principal function of a towel is to dry your skin and leave it feeling refreshed, so a good bath towel requires a high level of absorbency. Cotton fibres are extremely absorbent and are able to hold up to 27 times their weight in water, which is why cotton is the prevailing fabric for bath towels. Cotton towels also commonly have a looped weave; this spreads out the yarn over a greater surface area, maximising the amount of water that the cotton is able to soak up. The weight of a towel is measured in GSM (grams per square metre), and a high GSM generally indicates a thicker and more absorbent towel. Having said that, this makes it easy to overlook the incredibly absorbent nature of tightly-woven, lower GSM fabrics such as linen. Linen towels are made up of hollow fibres that allow them to soak up up to 20% of their weight in moisture before even feeling wet, making them an ultra-absorbent alternative to cotton bath towels.
Drying Ability
No matter how absorbent the towel, its drying ability should be taken into account as an equally important factor. Few things can ruin that post-wash feeling more than wrapping yourself in a damp towel which has not yet properly dried, so for this reason it is paramount to go for bath towels made from breathable fabrics. Linen is an extremely fast-drying textile, making it comfortable for repeated use and meaning that it can be ready quickly after laundering. A linen towel's breathability also makes it a highly hygienic option, as it provides a natural resistance to bacteria and mildew.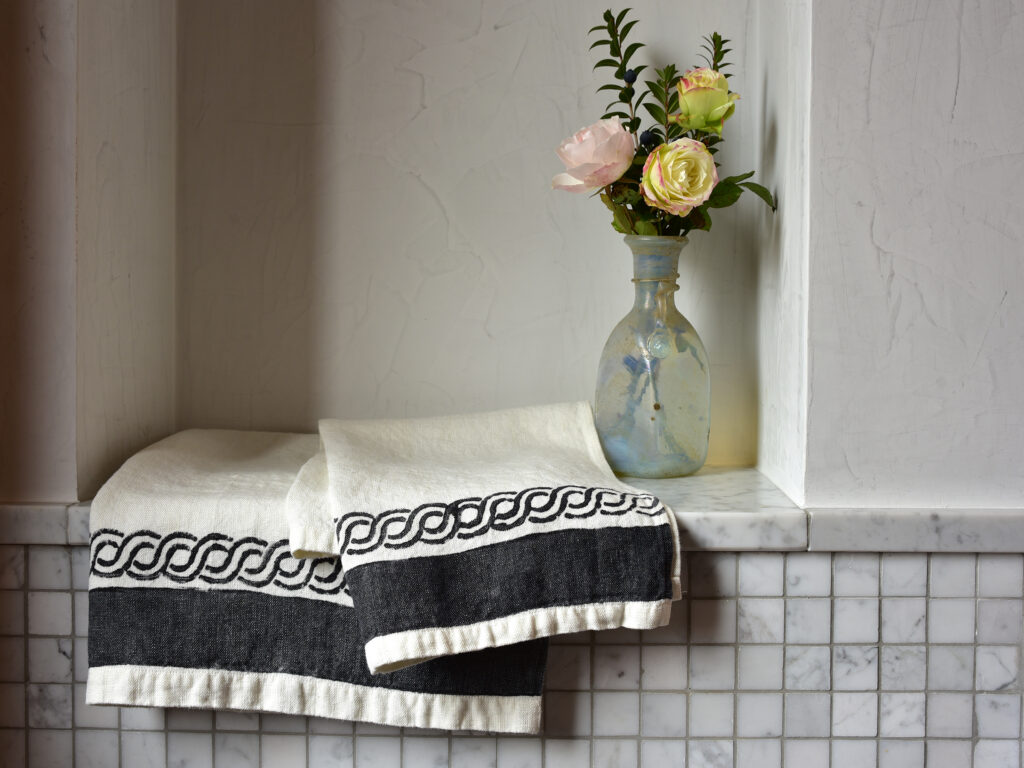 Softness
As an item which comes into direct contact with the skin, a bath towel should be soft to the touch (particularly for those with sensitive skin). Cotton towels, particularly those of a high GSM, can be wonderfully fluffy, which makes them a good choice for those for whom plushness is a priority. Linen, on the other hand, offers a less cloud-like tactile experience, but one which is equally super soft, as the microscopic tears in linen's fibres give the sensation of massaging the skin. Additionally, linen towels will smooth and soften over time through washing, meaning that rather than deteriorate with use, you can enjoy even greater softness with each bath.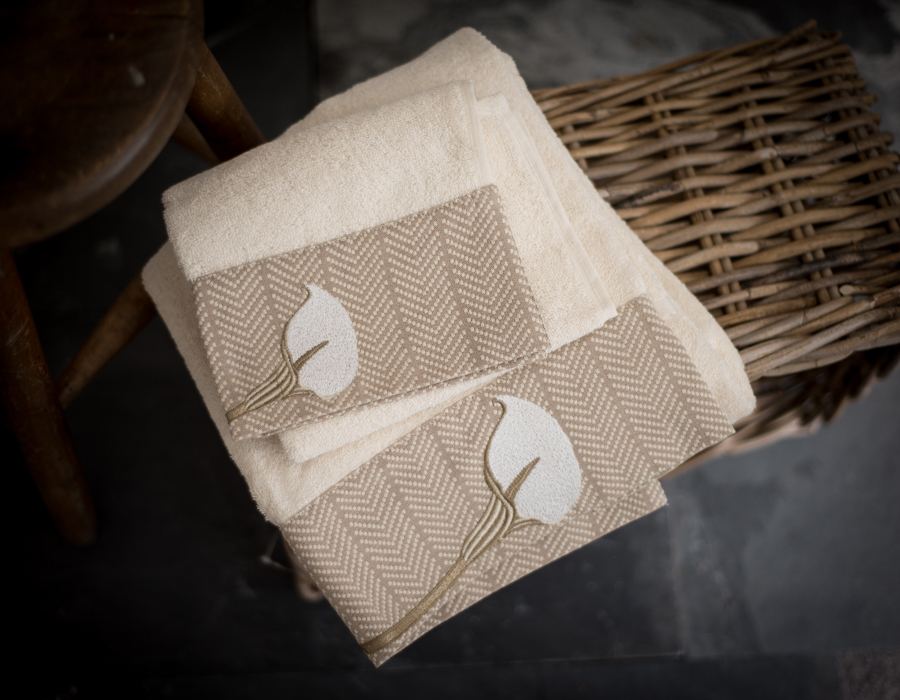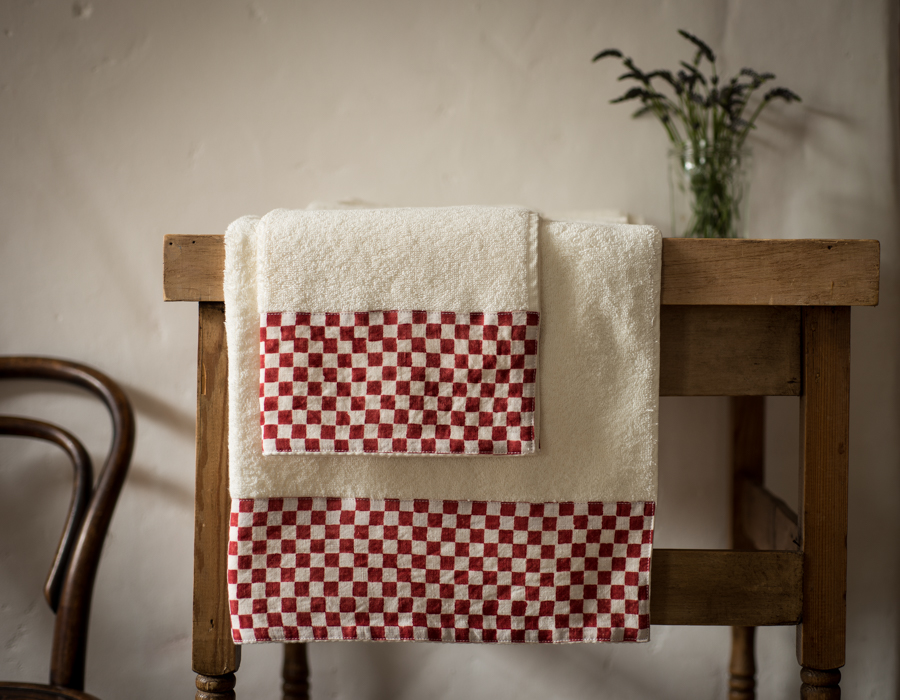 Storage
With bathroom towels, it is a good idea to think about where you will be storing them when not in use. Hand towels, being smaller, are easier to put away when they are not hanging from the towel rail, but finding compact storage space for bath towels can be a tricker task. Cotton towels can take up some room in a cupboard, so they are well-suited to being folded and stacked into aesthetically pleasing towel bales in the bathroom. More lightweight bath towels, such as those made from linen, are less bulky and are ideal for folding away into drawers or linen cupboards. Remember to also think about how the towels will look when they are in use – consider picking pieces which will complement your bathroom tiles or bath mat when hanging from the towel hooks.
Durability
It goes without saying that a high-quality bath towel should also be long-lasting. Linen is an extremely durable fabric with a high tensile strength, making it a hard-wearing material that can withstand repeated washing. Many cotton blends are often seen as weaker materials, but pure, 100% cotton offers a comparable level of natural durability, especially in terms of the item's care. As well as being strong, both linen and 100% cotton are completely machine washable. Because of this, you can rest assured that, even with regular laundering, bath towels made from both textiles will be features of your bathroom for years to come.
As you can see, linen towels and cotton towels are fantastically different, yet they both make for luxury bath time companions.
Browse our artisanal bath linen collection here and make your bathroom a haven with super soft linen and cotton towels.