History and background
The practice of adding adornment to table linens and soft furnishings using woodblock printing is one that has been used in Italy since the Renaissance. The main purpose was to decorate beautifully the dining rooms of the aristocrats of the day. These tablecloths began to appear on sumptuously laid tables which were famed for their beauty, plain elegance and festive opulence, all in perfect harmony with Renaissance tastes.
The first designs were inspired by five-petal roses, leaves and vases, as well as by elements of classical mythology such as phoenix. Animals like deer and roosters were also added. Over time, they became enriched with geometric shapes, Greek keys and architectural features, such as details of capitals, thrones and altars. All the motifs were traditionally block-hand printed in a soft rust tint. This is shown off exquisitely in the painting below by P. Veronese where a tablecloth of this colour and design is clearly visible.
Paolo Veronese, Cena di San Gregorio Magno, 1572.
From Renaissance to Present Time
Stamperia Bertozzi embraces the traditional art of artisan block printing and have been using wood blocks fashioned from pear wood to block print fabric since the 1920s.
'Theodora' design, inspired by the Byzantine era, hand printed about 1930s.
'Granducale', an Early Renaissance-inspired design, hand printed about 1930s.
'Flora' design, inspired by Renaissance brocades, hand printed about 1930s.
'Dogaressa', a Venetian School-inspired design, hand printed about 1930s.
Bertozzi's Archive
Today, Stamperia Bertozzi is especially proud of its own archive of about 5000 wooden moulds, which are the result of three generations of passionate and dedicated work by craftsmen.
Fully catalogued with each item labelled individually, this is a collection like no other. It clearly displays the heritage, individuality and wonderful artistic flair of the Bertozzi artisans through the creation of each block. Touch the finely shaped and moulded pear wood, carved meticulously by hand, and feel yourself transported back in time, coming face to face with the men that created them.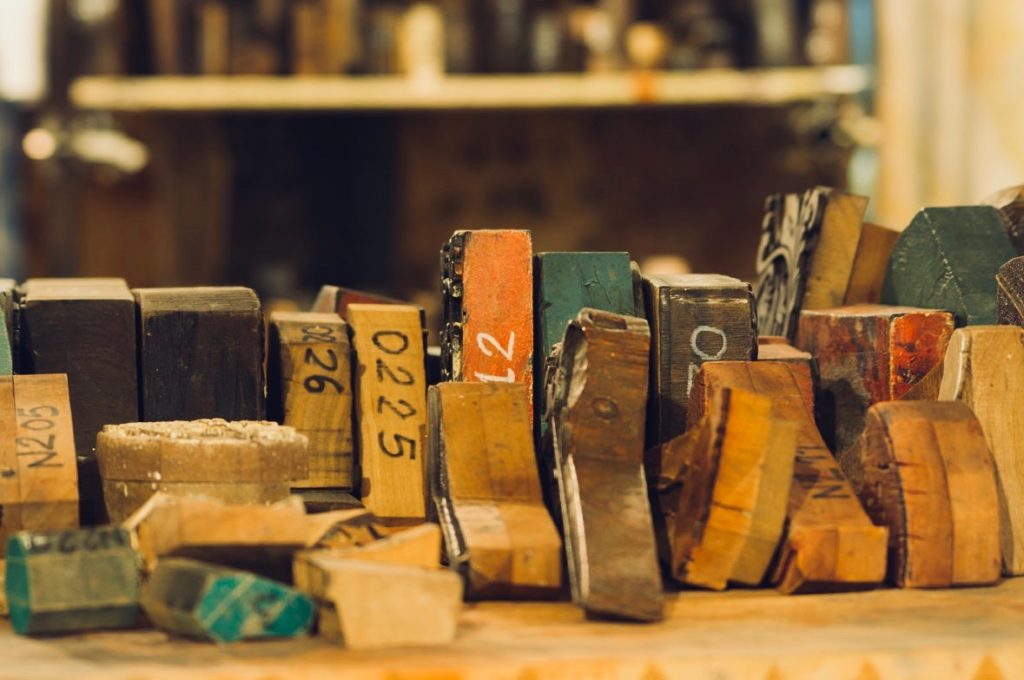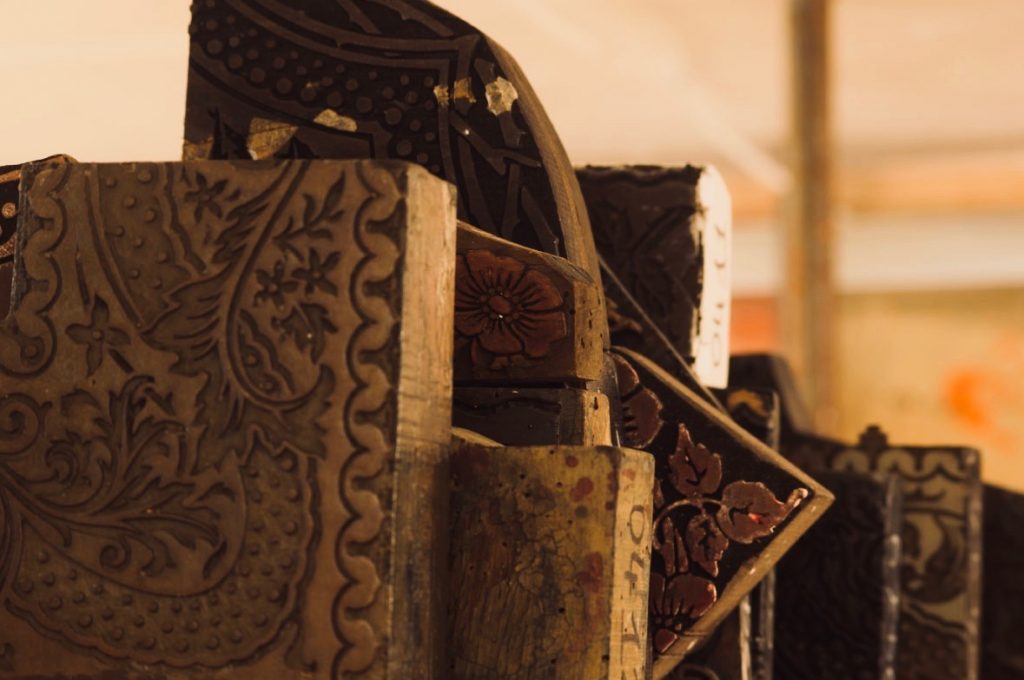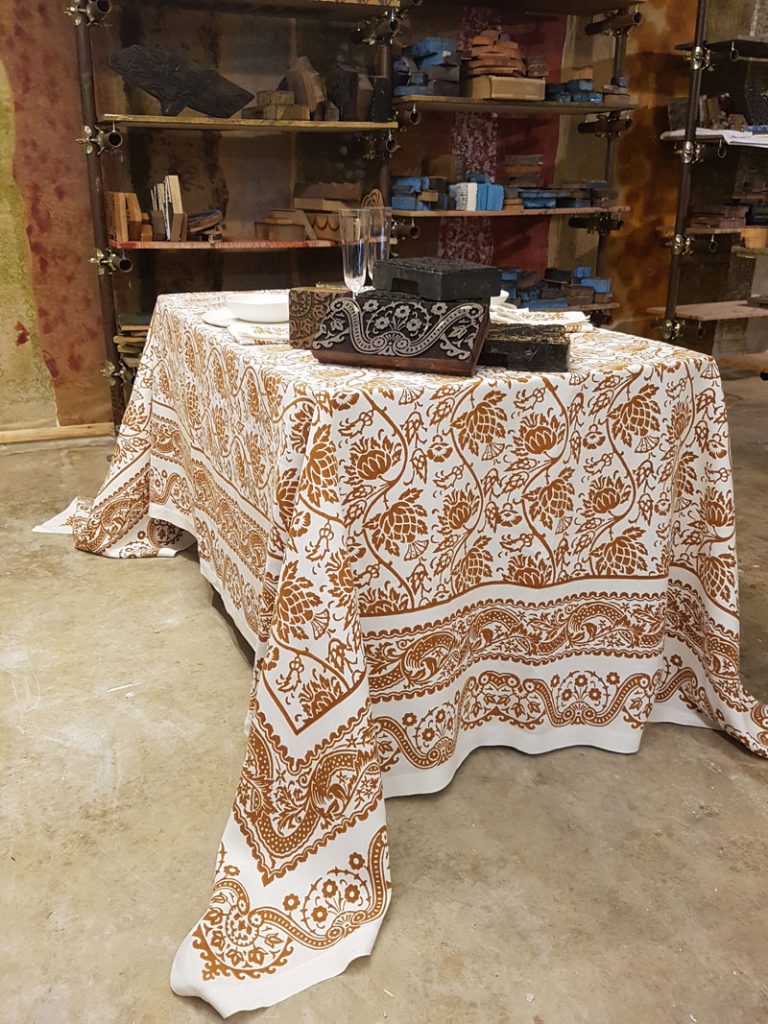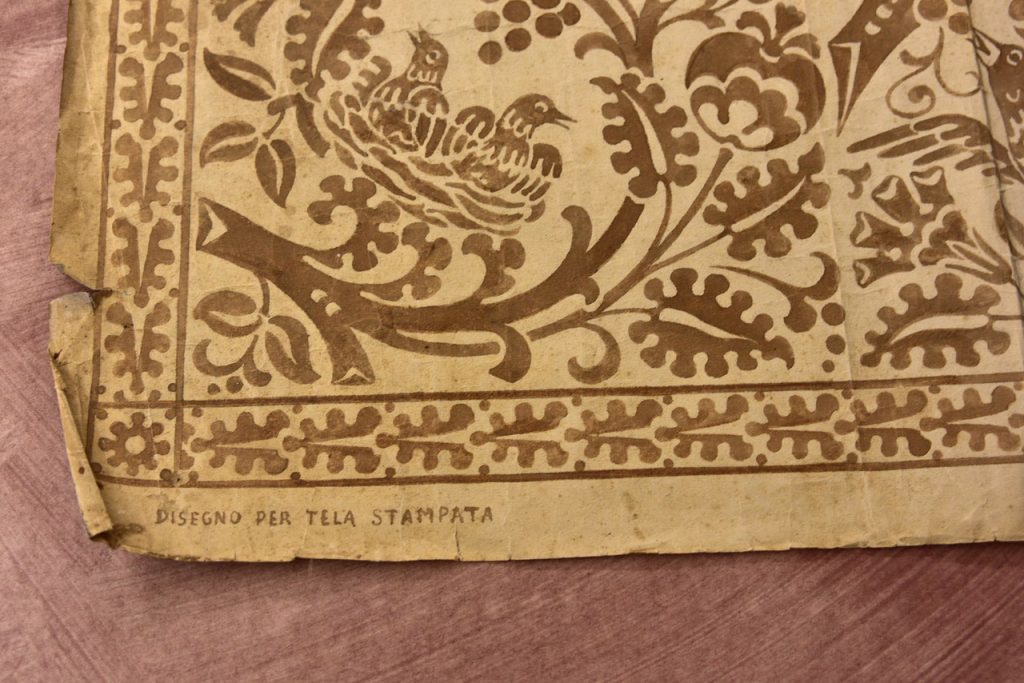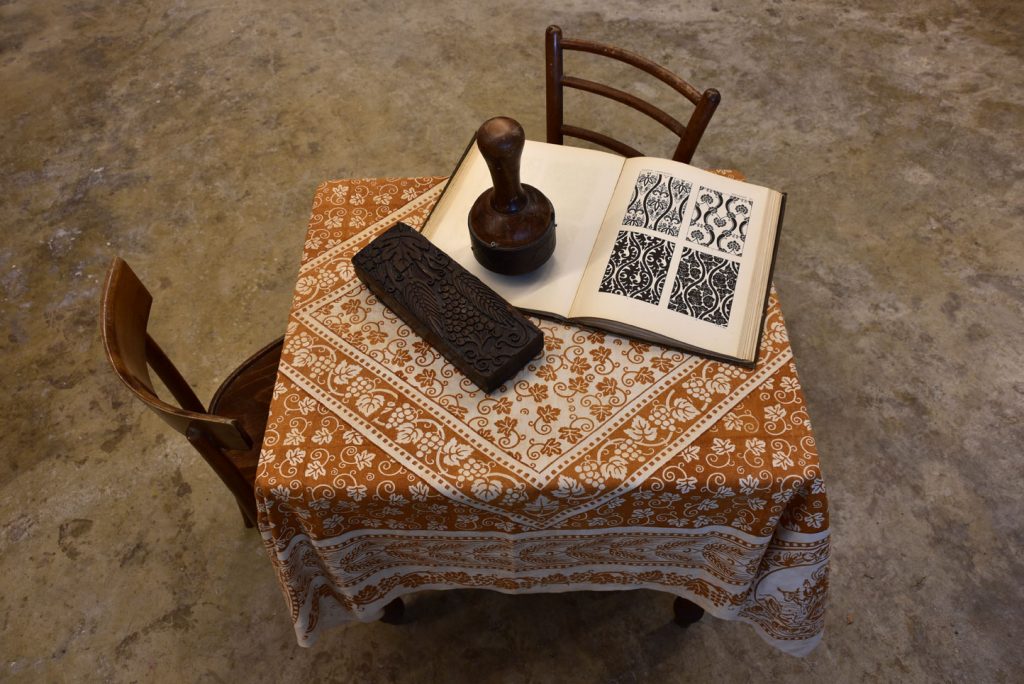 Using techniques that date back across many centuries, these master craftsmen hand-carve blocks of pear wood to produce intricately detailed stamps. They are then used to print their own unique designs onto the cloth which has been woven on traditional looms. The age-old rust colour is still a major favourite, even after all this time. Stamperia Bertozzi create this signature rust colour using a recipe they have kept secret for generations. No-one knows quite how it is created, only that the mix is based upon the bringing together of powdered rust from aged metals, vinegar and flour. The result is nothing short of magnificent.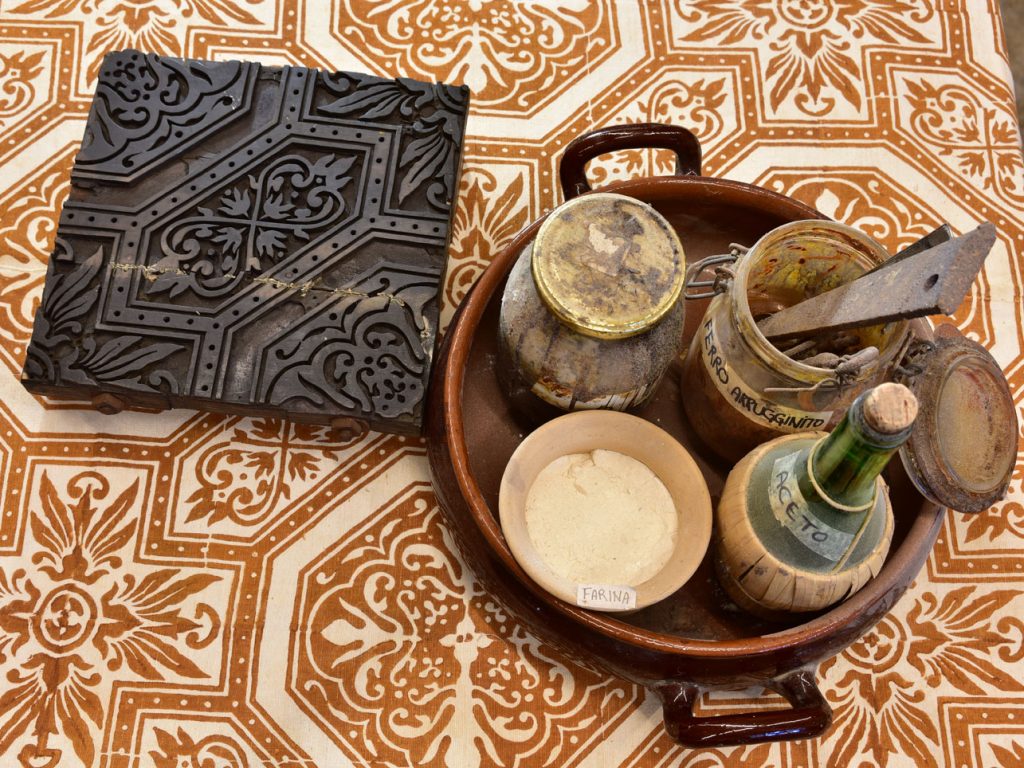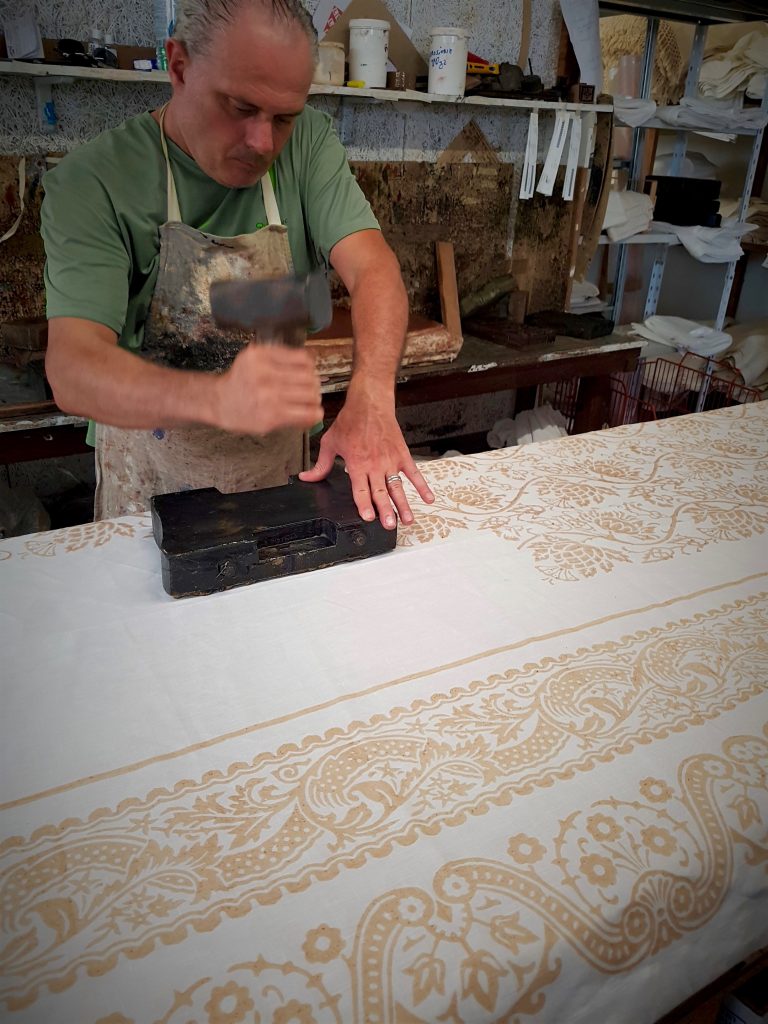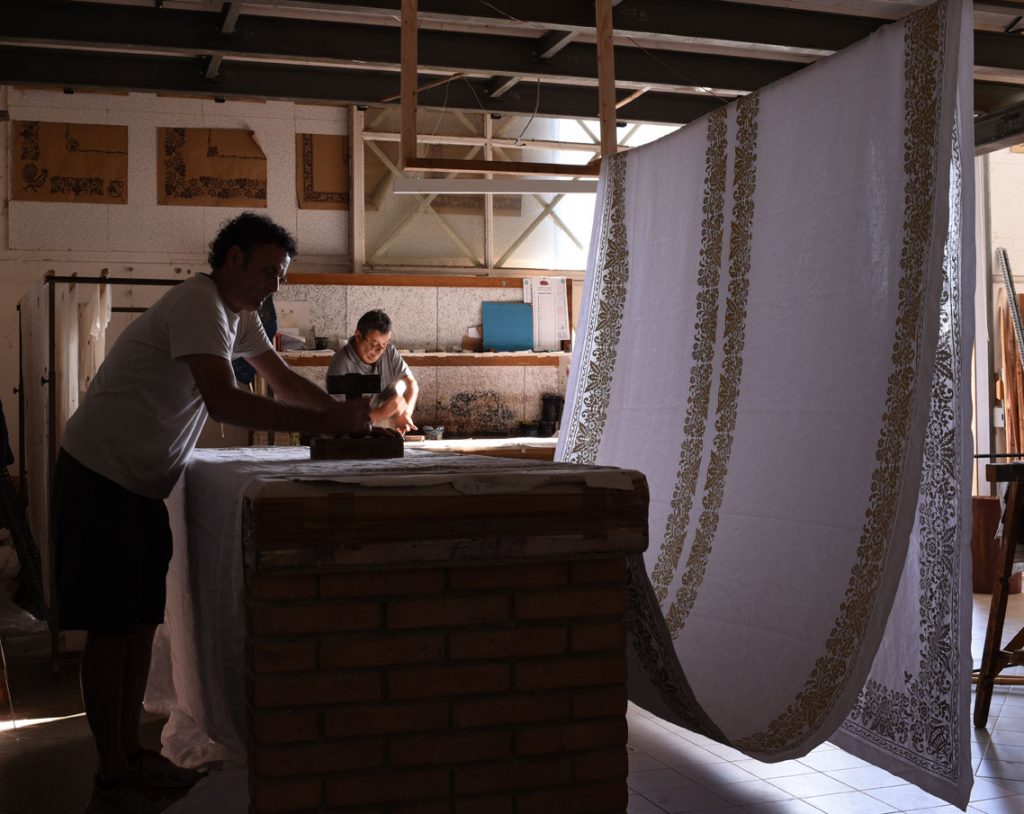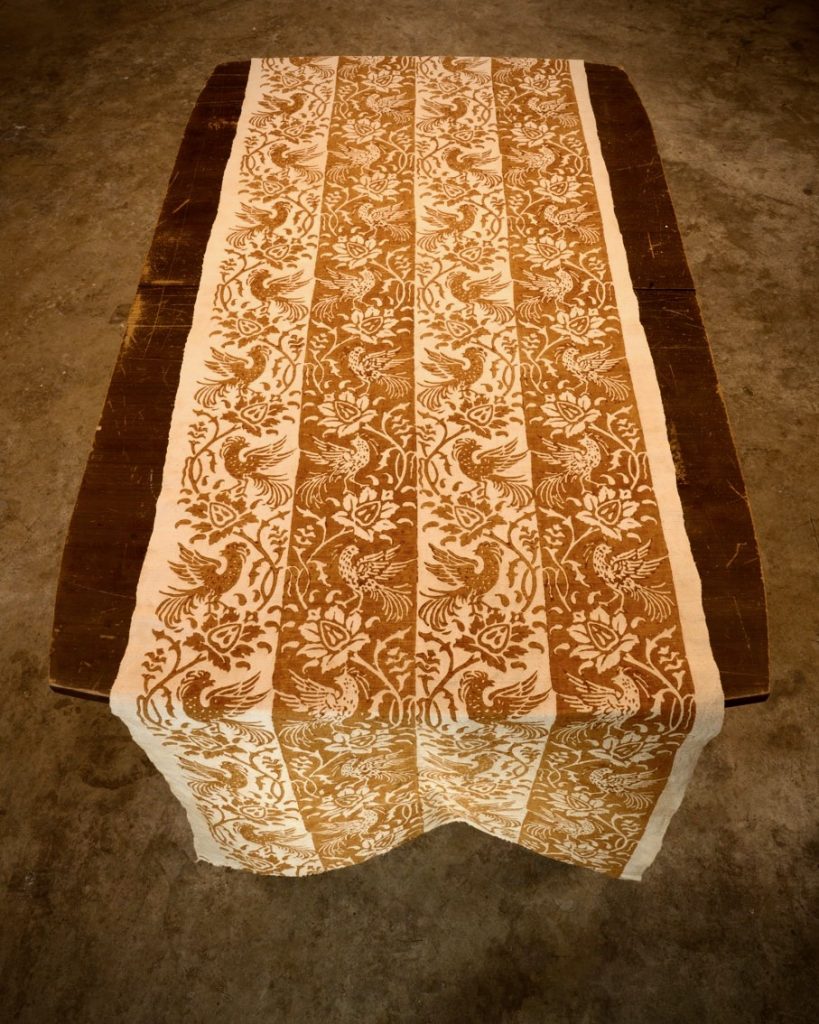 'Phoenix' design, hand printed in positive and negative.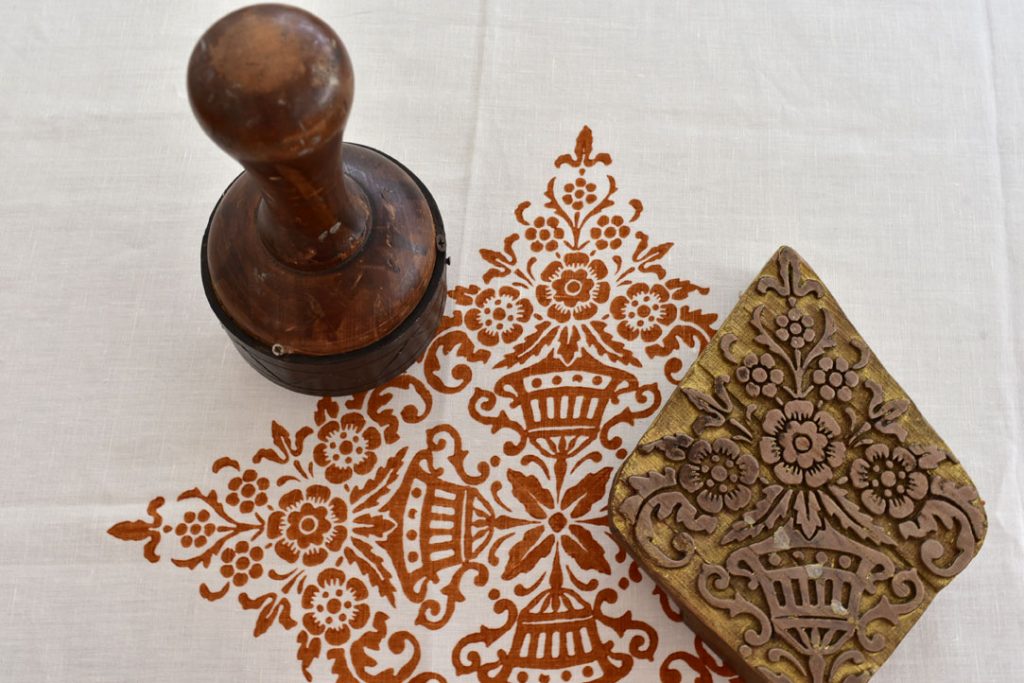 'Granducale' in rust colour, recently printed.
Bertozzi's archive is an endless source of design inspiration. Over time, other elaborate combinations of different traditional motifs have been developed, and several new rich and vibrant colours have been introduced, all created from natural mixes of pigment. Based upon tints and shades found within the Italian countryside, all the dyes are inherent and look stunning when mixed together or used on their own.
'Granducale' design with border, hand printed in blue.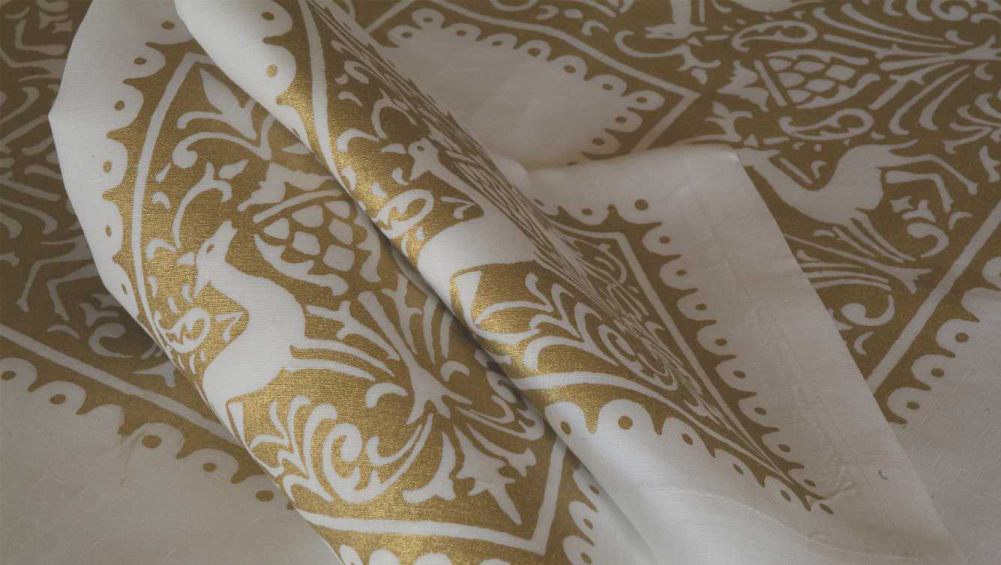 Detail of 'Theodora' in gold.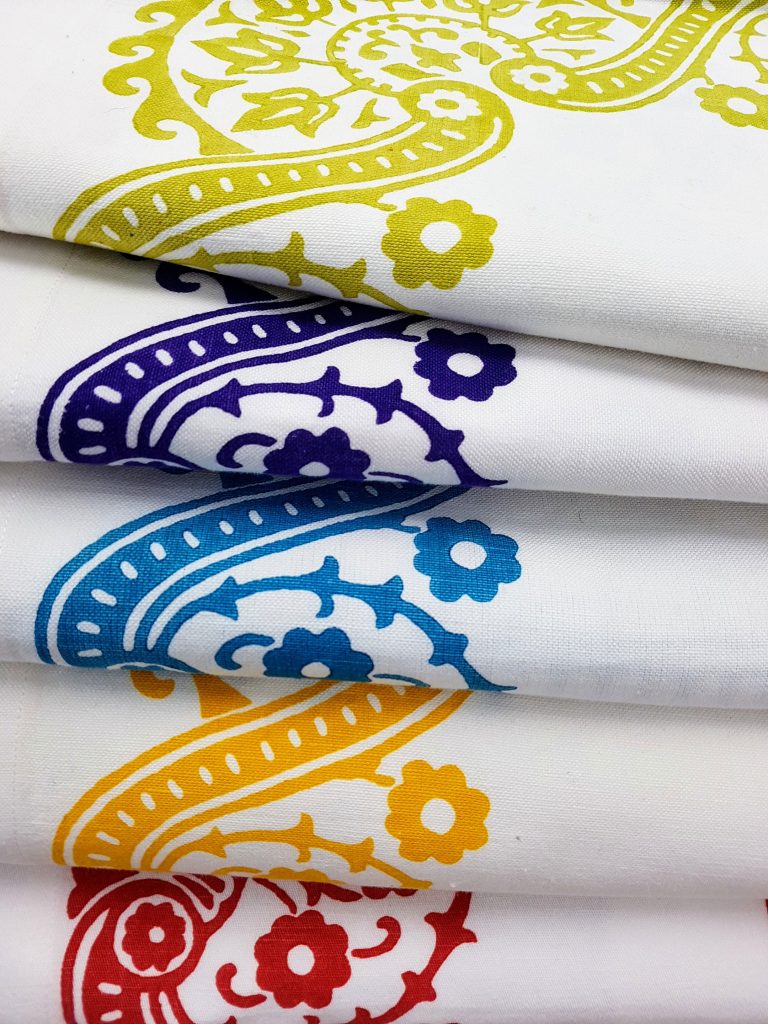 'Dogaressa' design in a mix of new colours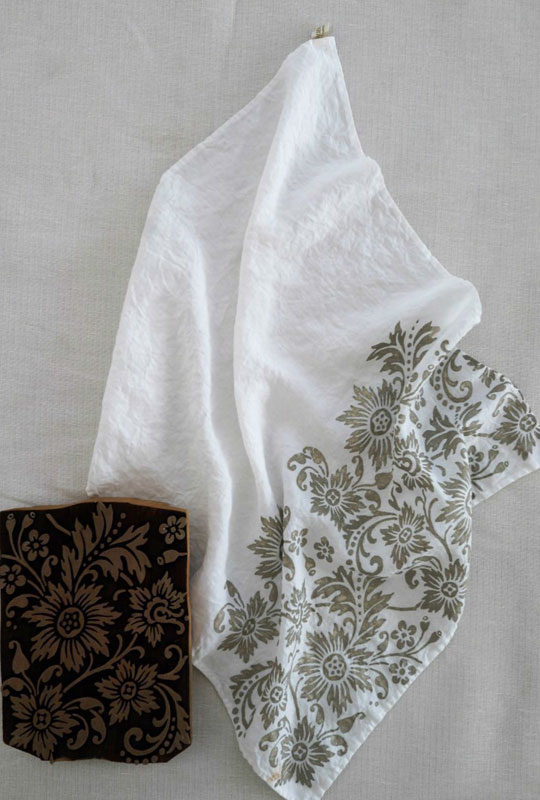 Tea towel with 'Flora' design in champagne colour.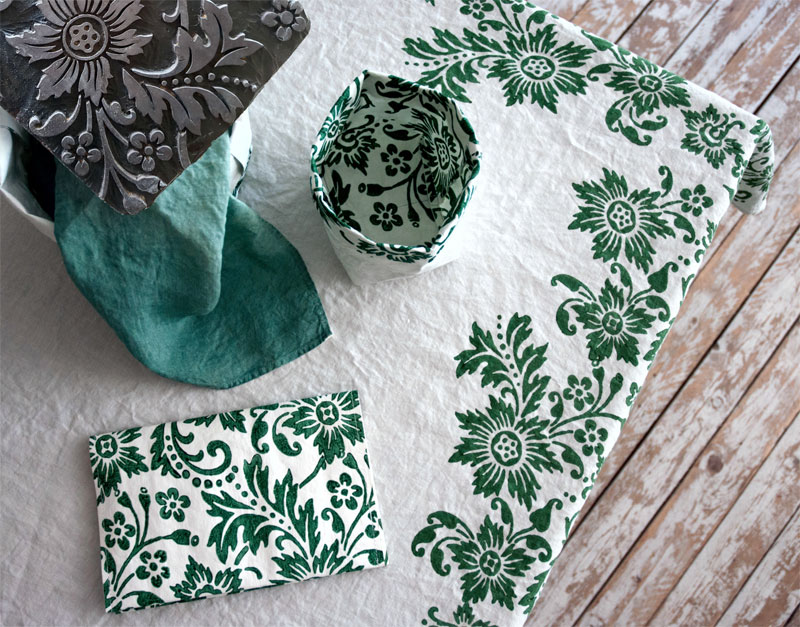 Tablecloth with 'Flora' design in emerald green.
At Stamperia Bertozzi, tradition and modernity work together, intuitively enhancing the relationship between the innovated and the existing.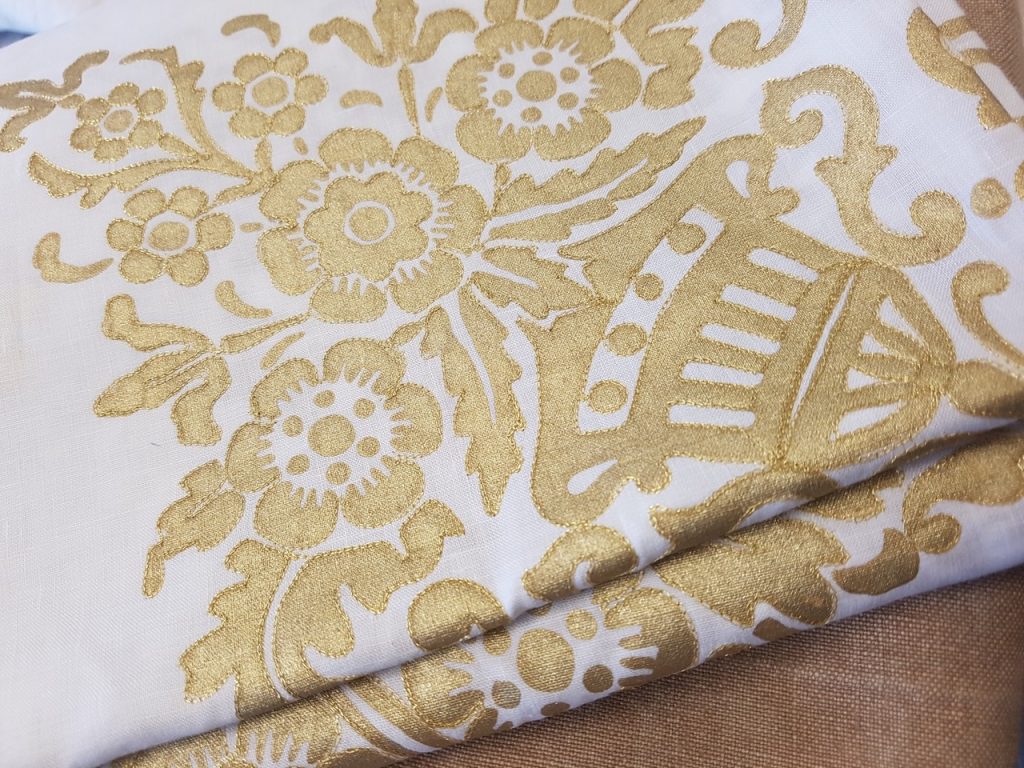 Hand printed tablecloth with 'Granducale' design and hand embroidered profile.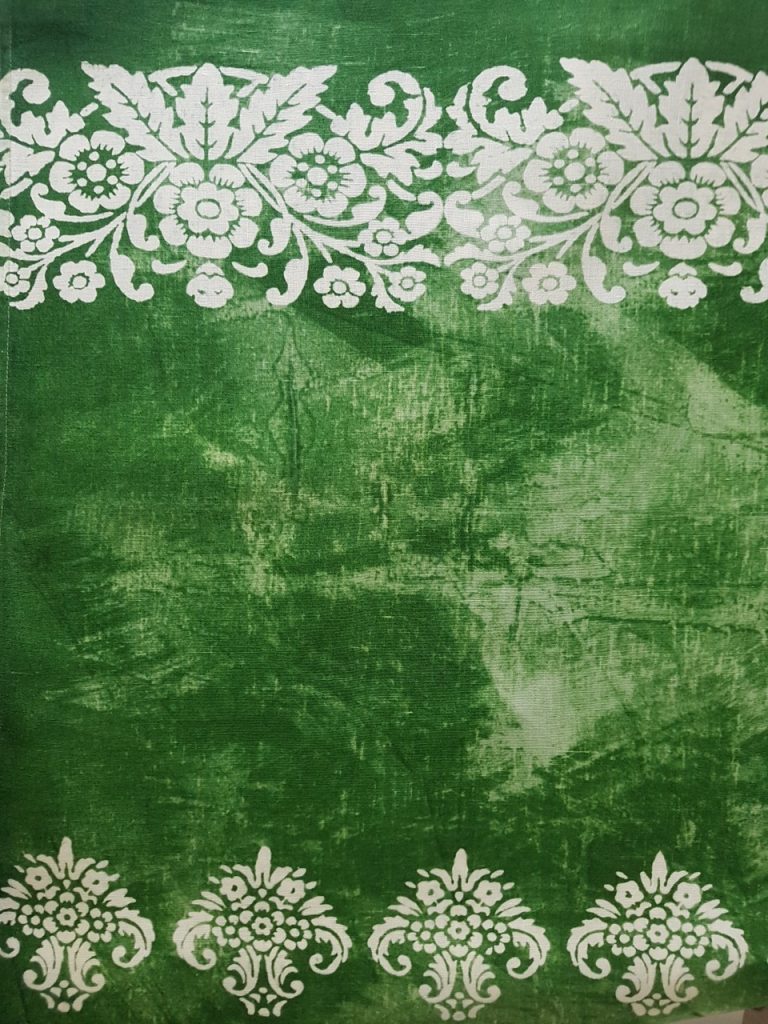 Tablecloth with 'Granducale' design, hand-printed and hand painted with a délavé effect.