Our new range of Broccati table linen makes use of the many rich patterns obtained from both brocade and damask.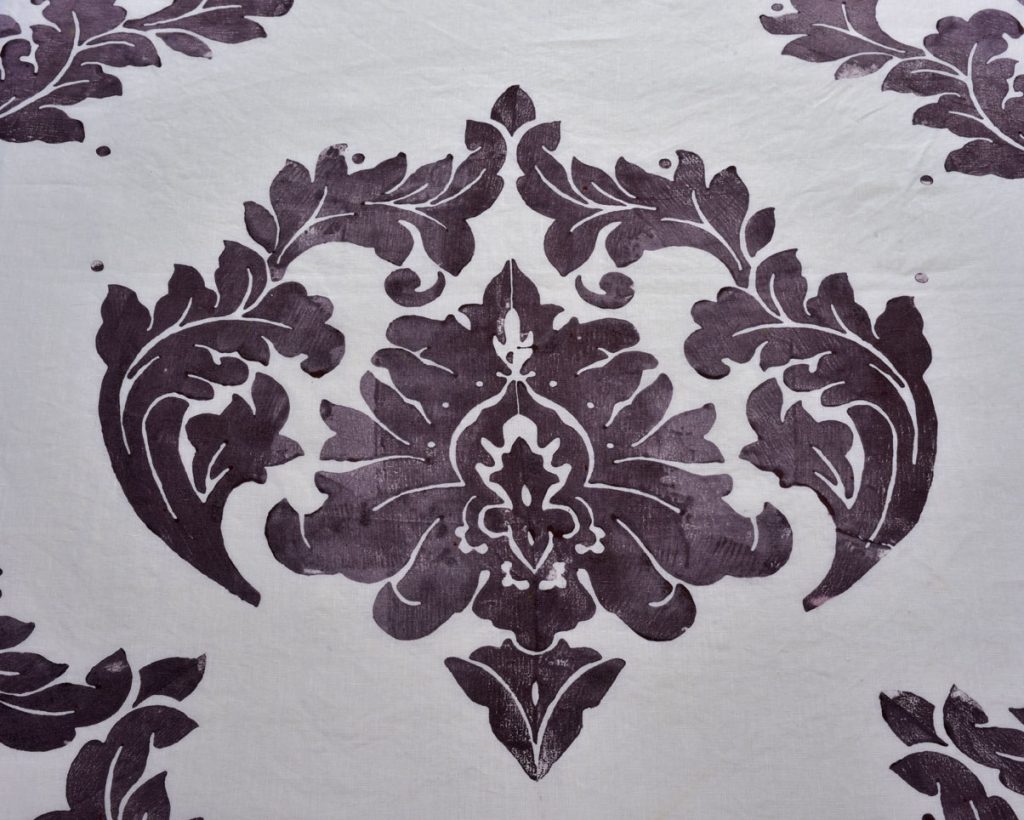 We have used both block printing and hand painting techniques to reproduce them in our own way, but what are the origins of these wonderful fabrics?
What are damask and brocade and how are they different?
Many people confuse the two. 'Damask' is frequently used to refer to a complex floral pattern that has been woven into a fabric, but damask and brocade are not patterns but two completely different types of fabric, woven using a jacquard loom.
At AllÓRA, we have used poetic license and deliberately focused on the patterns only. However, let's take a look at the two materials.
Brocade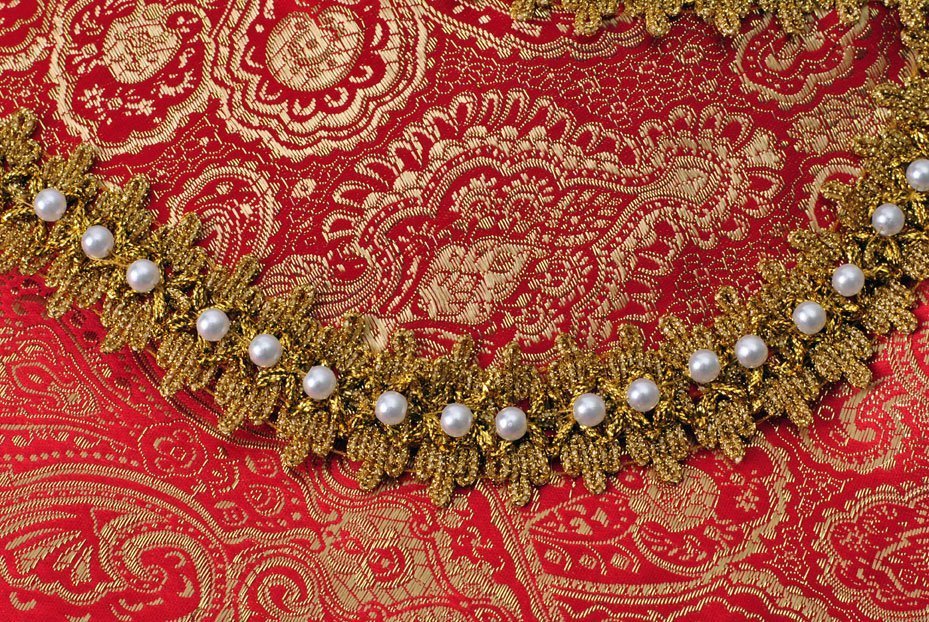 This is a shuttle-woven fabric, often made using coloured silk thread. The word 'brocade' comes from the Italian word 'broccato' meaning an embossed cloth. Woven on a draw loom, the brocade effect makes use of a supplementary weft technique, making it look as if the weave has been separately embroidered on.
Damask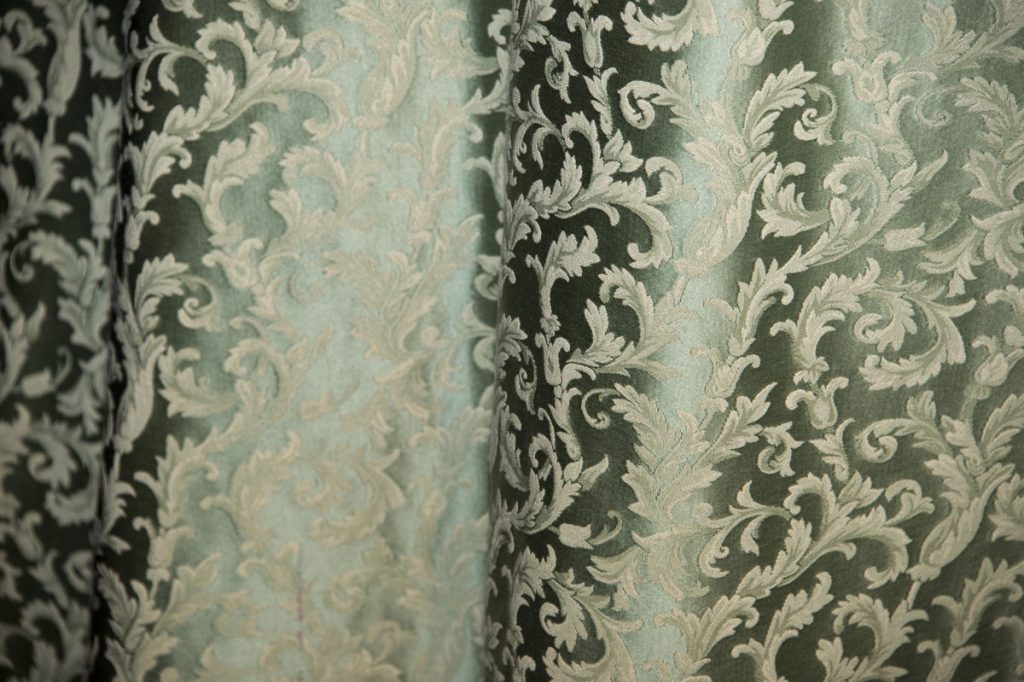 The name comes from the city of Damascus, once a place very much involved in trading via the Silk Road and manufacturing of cloth. In the 14th century, damask was being woven in Italy on draw looms. Between the 14th-16th centuries, it usually consisted of just one colour with a shiny warp-faced satin pattern added against a much duller background. The fabric was often made with silk thread, but weavers also used wool and linen.
Using damask and brocade in the 20th and 21st centuries
Nowadays you will find both damask and brocade fabrics used for furnishings and luxury tablecloths. Occasionally they may also be used for clothing. Because both weaves are versatile and give a very superior finish, they are popular when producing high-quality products and a look that is considered to be 'expensive'.
Both classic fabrics result in the creation of a very decorative, traditional and much-loved pattern.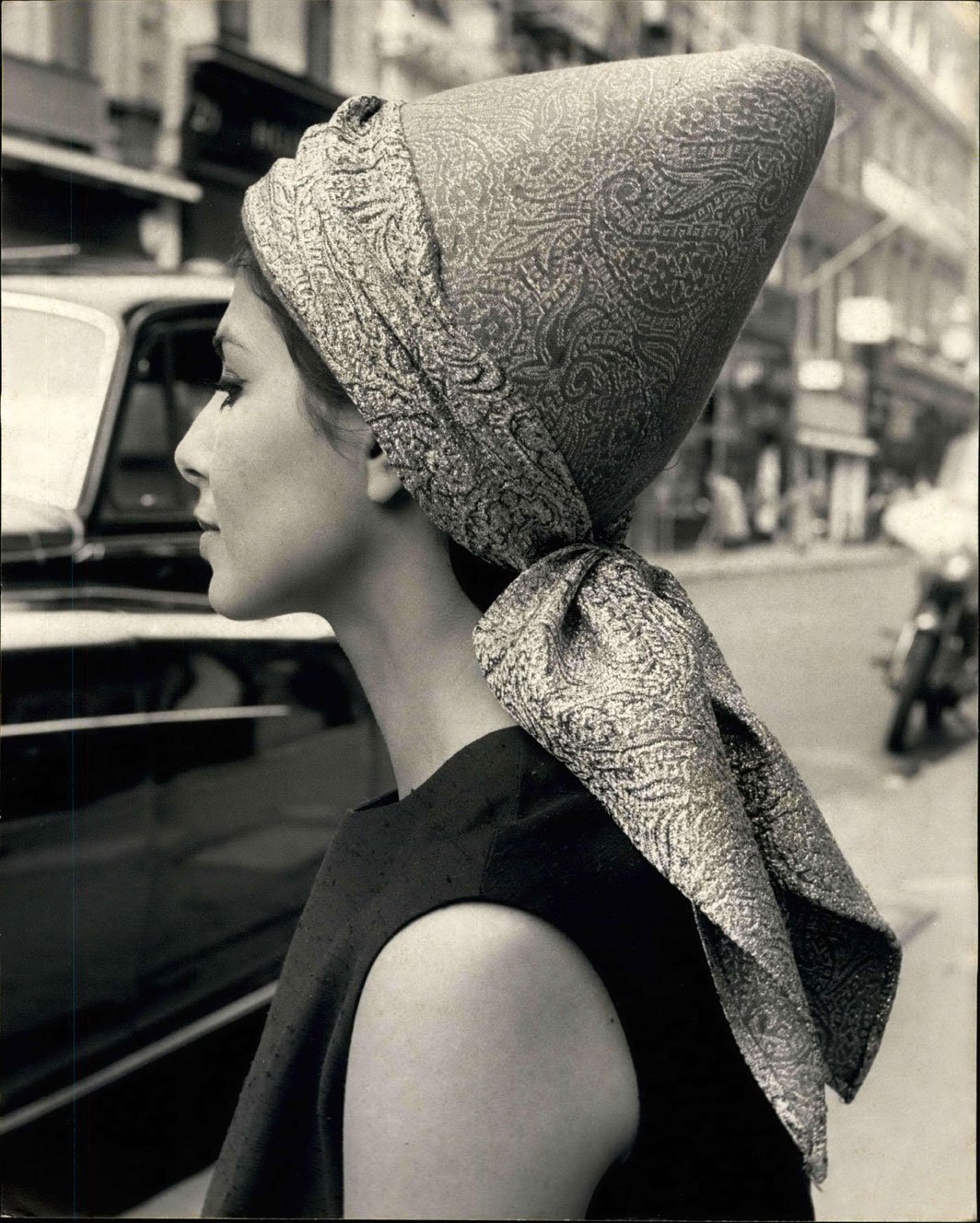 Jul. 16, 1963 – New hats show in London. Red and gold brocade turban by Simon Mirman – and worn by Sandra Russel. (Credit Image: Keystone Pictures USA/ZUMAPRESS)
Because these are the types of motifs that you see used frequently, particularly in top quality furnishings and fabrics, we have taken their essence and applied it to our range of pure linen tablecloths.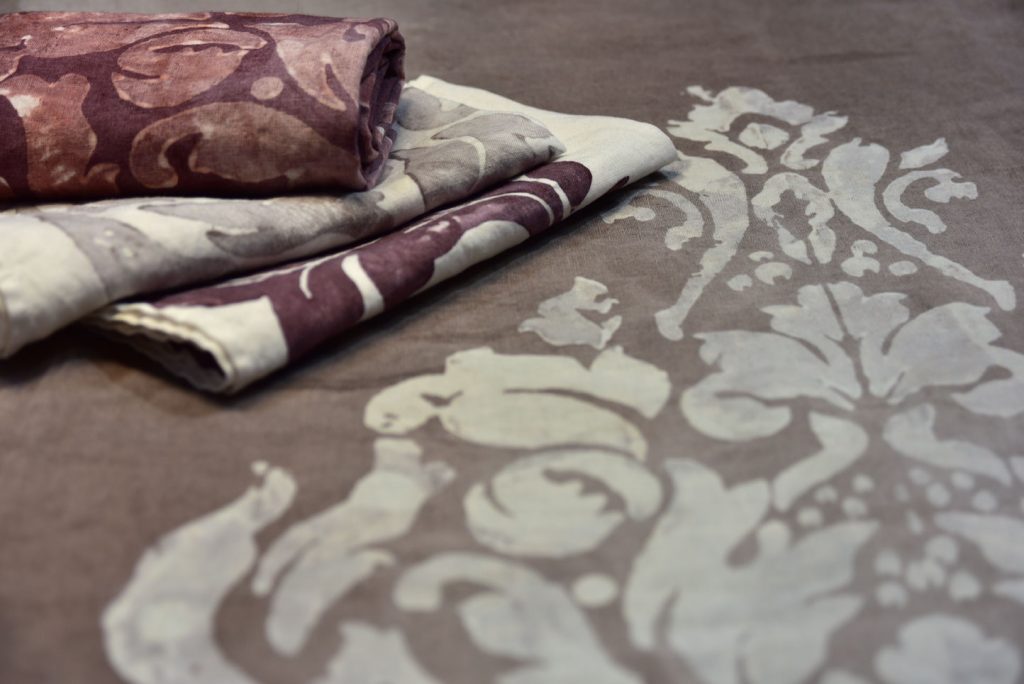 Our new collection of Broccati table linen
Our new collection shows our interpretation of the brocade and damask effect; our craftsmen have used very big wooden blocks for printing as well as hand painting large motifs. This promotes the design in an extremely attractive and appealing way, revealing patterns full of details, swirling hues and colours and the blending of tones in a way that is akin to watercolour painting.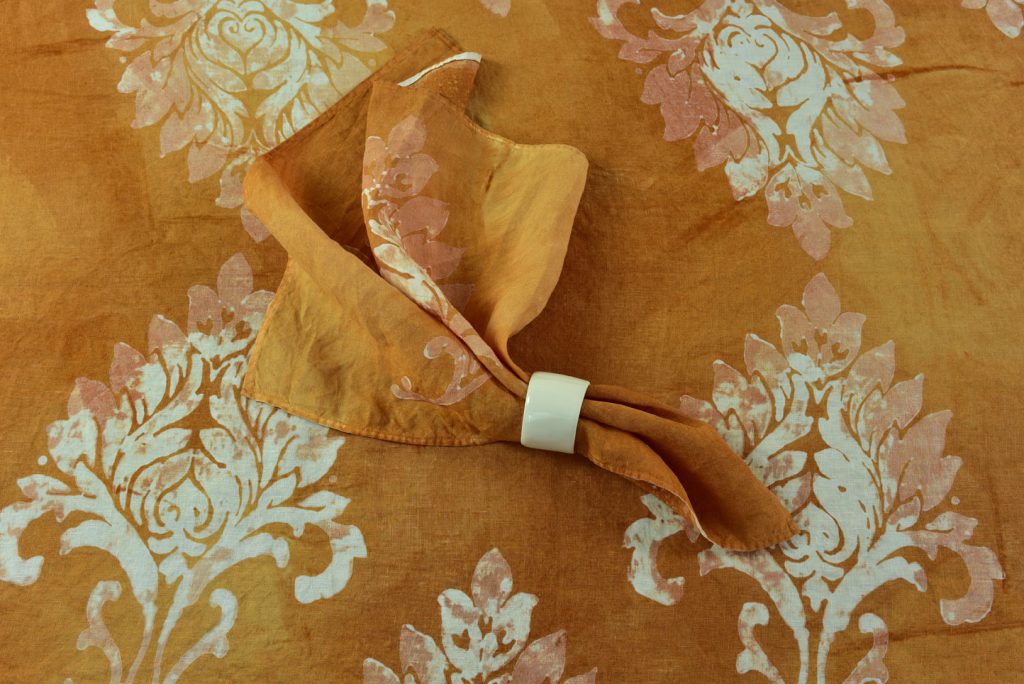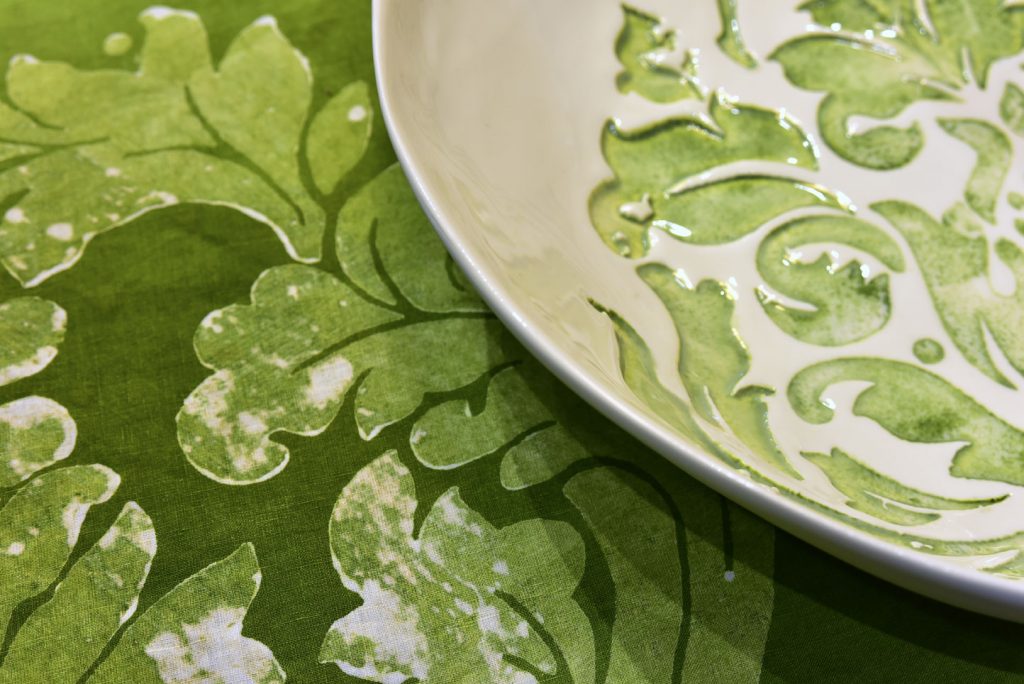 The result is a stunning range of table linen that looks equally at home in any type of setting, modern or traditional. The colours are muted and natural and yet stand out from the natural coloured background in just the way that we wanted them to.
Brocade and damask are fabrics that will always be with us and now AllÓRA is proud to have added them to our exquisite table linen range.