Spirit of Summer Fair 2015, 17-20 June. The shopping event for stylish living.
We are absolutely delighted to announce Allora has been selected to showcase again at The Spirit of Summer Fair 2015.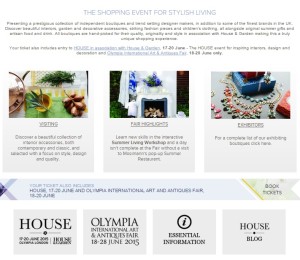 We are also thrilled that the Spirit of Summer Fair 2015 team have selected our copper frying pan, green napkins, yellow placemat Forchette, linen tea towel Pois and ceramic mug to feature on their official website homepage this year, especially as we were previously selected as a key exhibitor at the 2014 Spirit of Christmas fair.
Spirit of Summer Fair is a very special exhibition to us; not only because it is a hugely enjoyable show, but also because it was our first big tradeshow that Allora exhibited at for the first time last year.
This year, we will be showcasing our new Linea, Ellisse, L'heure bleue and coloured ceramics collections.