Initially considered a difficult colour to work with, lavender is in fact the mostversatile shade of purple; add a little lavender to your home this season! Named as one of the contending style trends for spring/summer 2015, lavender introduces purple in a more neutral, unisex and classy way.
Purple combines the stability of blue and the energy of red. Purple is associated with royalty, symbolizing power, notability, luxury and ambition. Purple also communicates feelings of wealth and extravagance.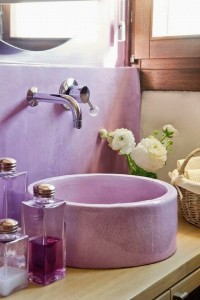 For a shabby chic look; style lavender with other pastel shades of homeware accessories, such as a cream or pastel pink birdcage, pastel yellow candles, pastel green chair or a pastel blue feature wall.
For an elegant and minimalistic regal look; style lavender with gold, nude and glass accessories. Lavender also works well with silver (but not gold and silver together).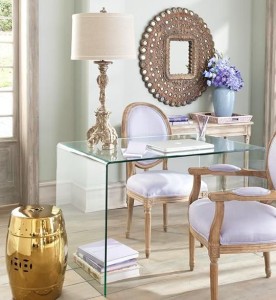 Despite lavender being a softer shade, purple is still an incredibly potent colour. Unless combining with other pastel shades, purple and/or lavender work well as accent colours, complemented by nude/neutral surroundings.
Our favoured shade of purple to work with at Allora is lavender, for it's eye-catching and non-sexist qualities.
Check out our purple linen scarf, cushion cover and hand blown coffee cup.