There's never a more exciting time in the world of interior design or interior decorating than the end of a year. Why? It's the perfect time to plan ahead and see what trends are coming up! In today's post we're going to outline 5 of the most stand-out design trends you should know as we enter 2023. From arched walls to lavender hues, right down to 1970's revival, there is guaranteed something for everyone.
#1 Interior Trend 2023: Walls with arches and curve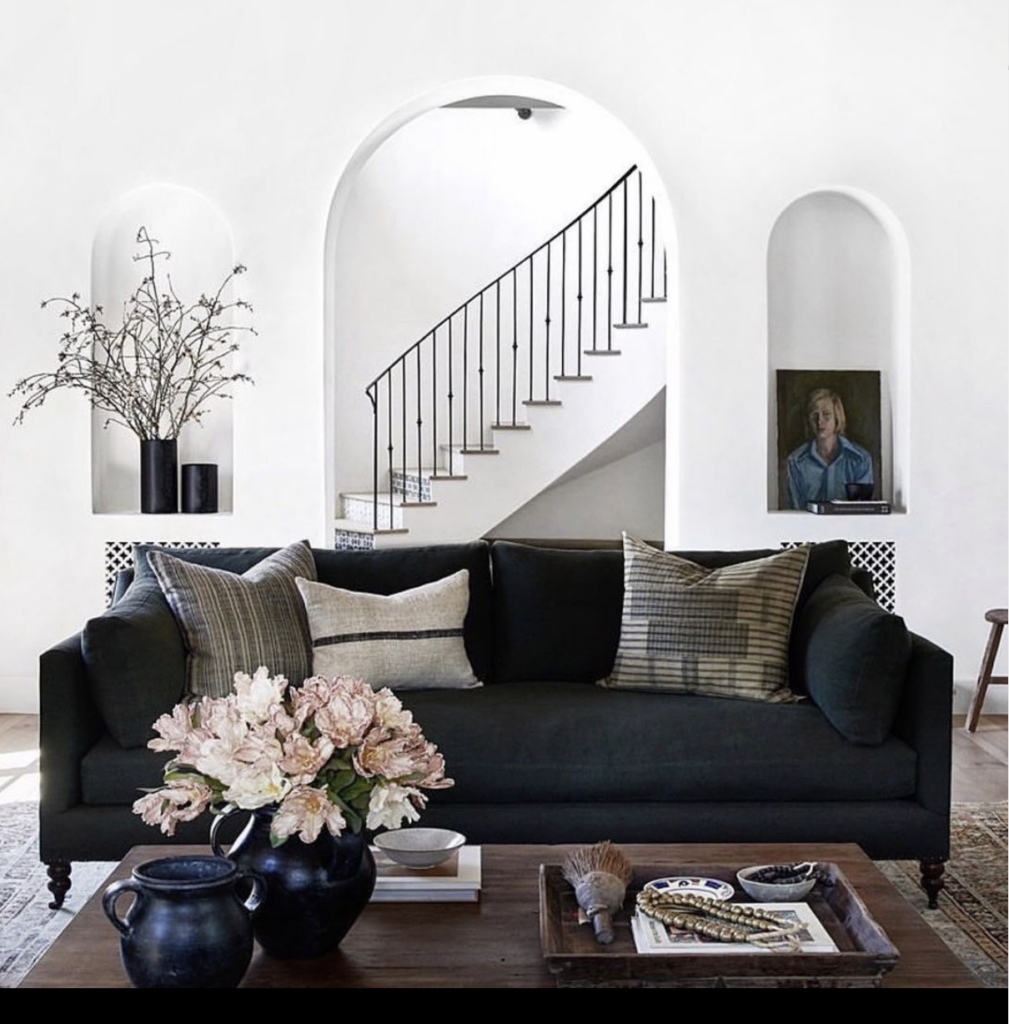 Credit: Clara du Page interiors
Nothing says smooth design than curves and arches. That's why this design trend of 2023 is 100% covetable! When it comes to the design of a space, don't feel that you need to stick to modern edges. No. This upcoming year is all about beautiful, continuous curves.
You can create arched doorways, or arched accent walls to get the look in place. Or, if you're on a budget with no need to do a full home remodel, try out some arched mirrors or curved couches for the same feeling.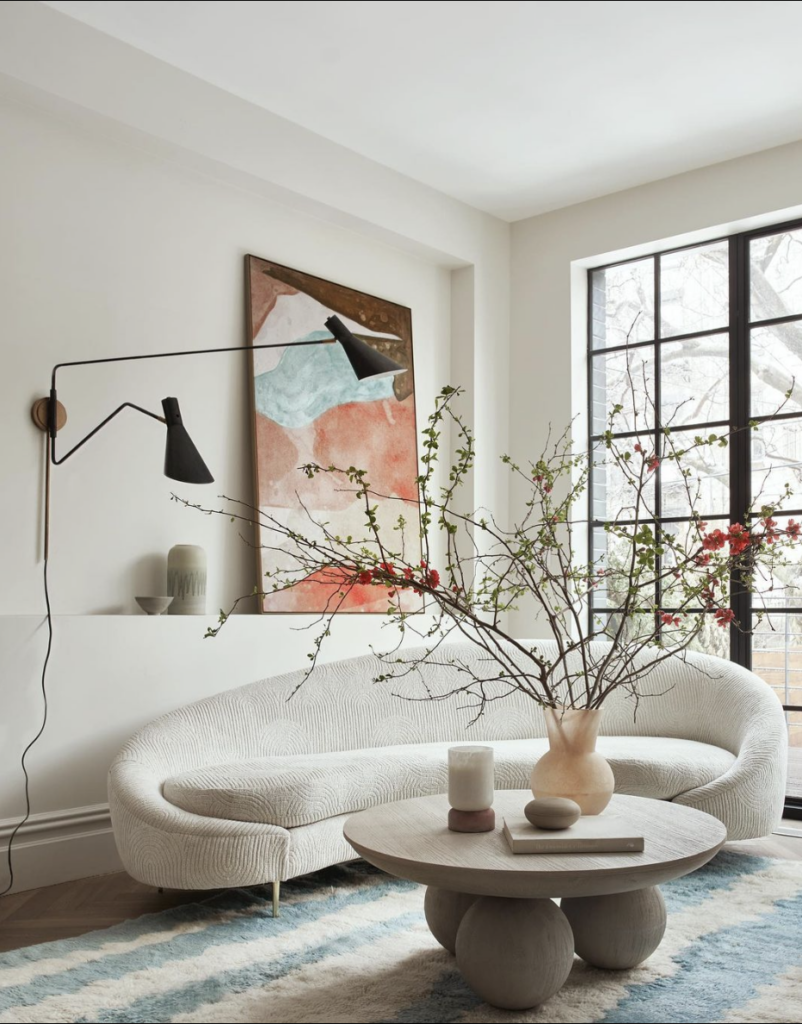 Credit: Adrian Gaut
In the end, there's no wrong way to incorporate this trend into your home, and there's a world of options to make sure it is gorgeously done!
#2 Interior Trend 2023: A Lush Lavender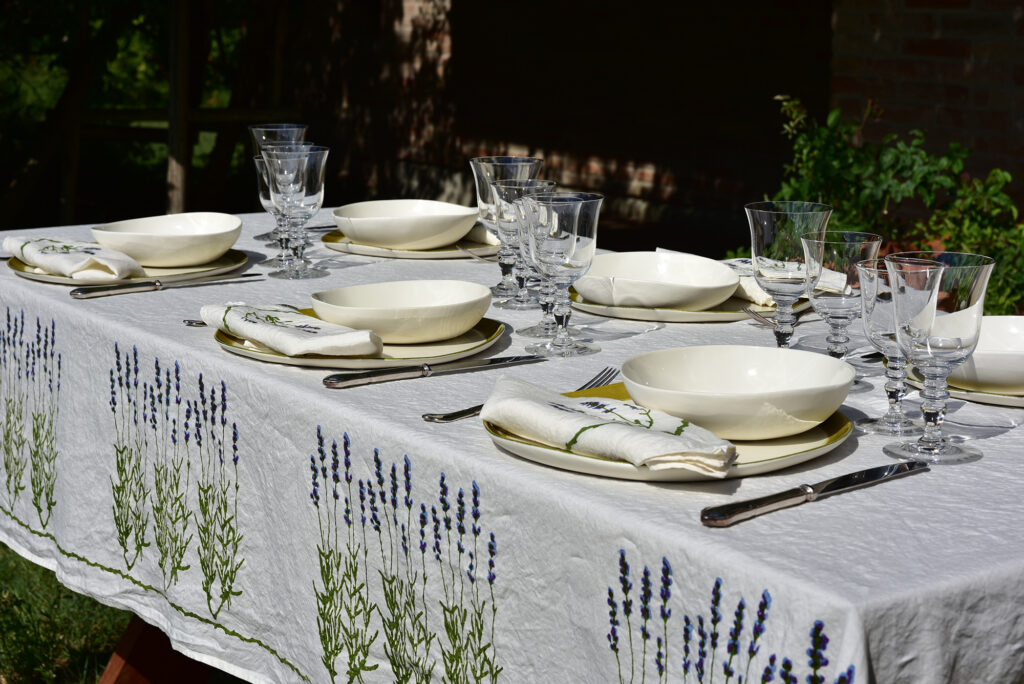 Who isn't a fan of lavender? We sure are. The flower itself is serene, still, and sensational (literally). That's why when we learned that lavender is going to be a trending colour in 2022, we couldn't have been more excited.
This colour brings a spa-like feeling to any space with its understated presence. Plus, there's so much that can be done with it to ensure that it works as either an accent colour or a main component of any space.
For instance, you can use our very own Hand-Printed Lavender Fields Tablecloth to bring this trend into your home with minimal effort. Made from 100% Italian Linen and artisan made, each piece is as unique as the flower itself.
#3 Interior Trend 2023: The 1970's Reimagined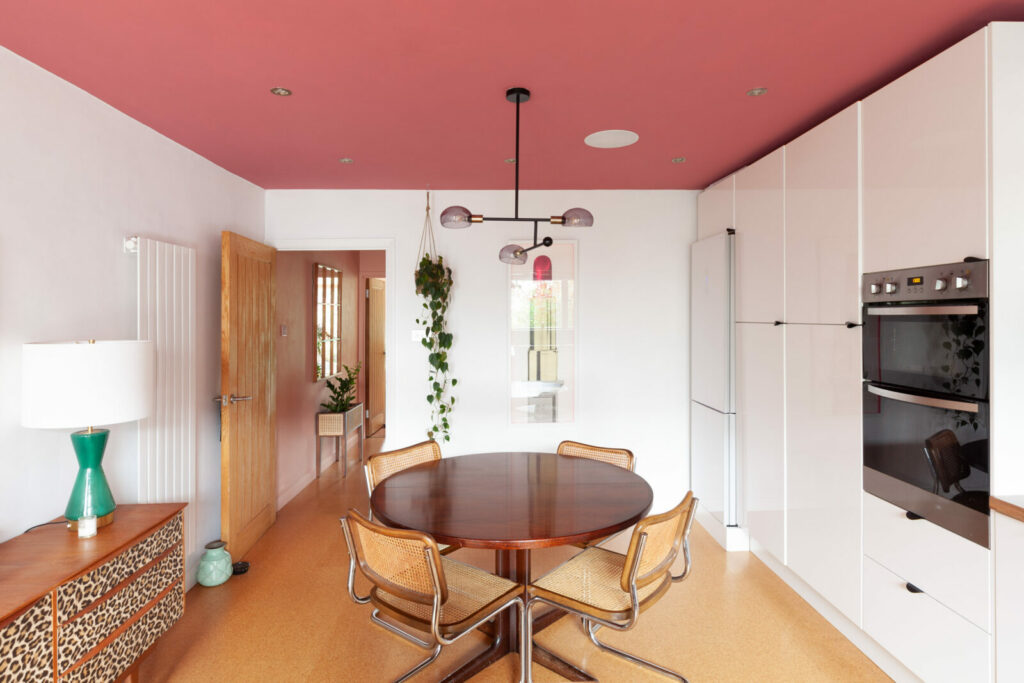 Credit: The Modern House
Who needs a time machine to go to the 1970s when you can have all the fun of this decade with a modern, tasteful twist? This coming year, homeowners will be embracing bold oranges, mixed with yellows, and tied together with neutrals for living rooms, bedrooms, and more. Rather than relying on those loud, wild patterns from before, the goal is to make use of these colours for a look that's cohesive yet still full of pizzazz. With the right accents and accessories in place, your home can be chic, sophisticated – and yes, groovy!
Don't believe us? Well, bringing a sense of nostalgia to your modern home decor is as easy as adding bold colours and vintage elements!
Start by drawing inspiration from the offbeat patterns, thick textures, and exciting colours associated with the decade. Next, incorporate pieces that remind you of that era into your decorations. Consider displaying items such as retro-style wall art, vintage furniture pieces, and geometric-inspired decor for a truly authentic look.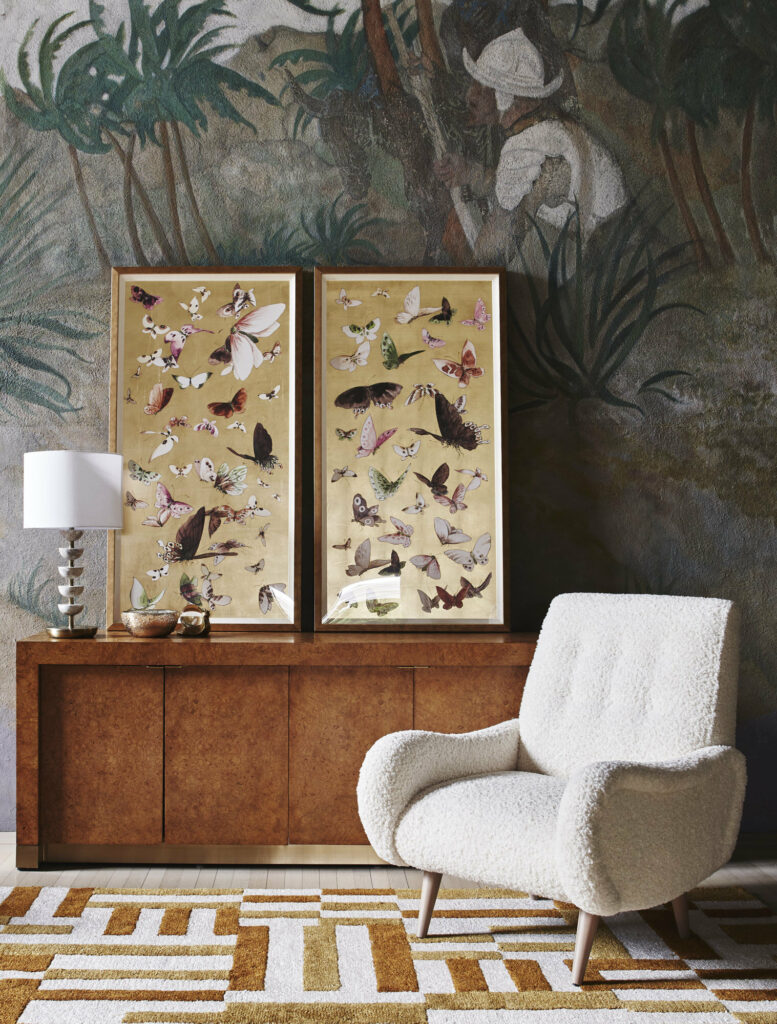 Credit: Adrian Gaut
Whether it's luxurious shaggy rugs or mood lighting – embracing the style of the 70's is a great way to take ordinary home decor up a notch! Have fun channelling this time period to create a unique and one-of-a-kind ambience in your beloved abode.
#4 Interior Trend 2023: Cosy, Comfortable Interiors

The 4th on the list of interior design trends is comfortable, laid-back interiors. This trend, from the past few years, continues to gain steam with its cosy, relaxing look and feel that is perfect for staying in and enjoying quality family time.
By incorporating pieces of furniture such as plush sofas, area rugs, and throw pillows in relaxing colours, you can create an inviting atmosphere for all your friends and family. Subdued colours bring a sense of warmth to a room, while interesting patterns in accent pieces show off your personal style.
Layer blankets and throws across sofas and chairs to offer practicality as well as comfort. With just a few simple touches you can give any space an instant upgrade that will welcome visitors into your home with style and cosiness
#5 Interior Trend 2023: Stylish Stone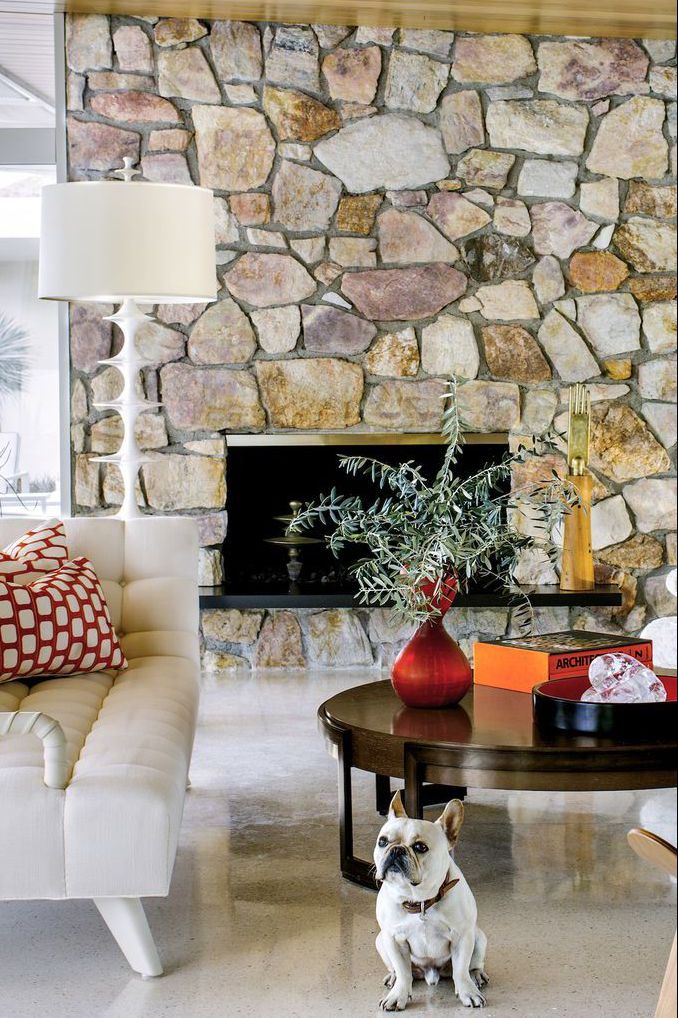 Credit: Trevor Trondo
As we enter the 2023 design season, interior decor enthusiasts are beginning to experiment with a new trend: stylish stone interiors. The trend is making a comeback as a way to bring urban sophistication into any space.
Whether it's used as the primary finish for flooring or an accent piece for countertops, stone has become a popular choice for its luxurious look and extreme durability.
Homeowners are mixing different stones such as granite, marble, and sandstone to create lush looks that still feel cosy and inviting.
Complete the look by pairing these timeless pieces with sleek modern furnishings for a truly eye-catching interior design that will remain fashionable over time. Want to upgrade your dishware to match? Try out Stonefire decor!
Wrapping up the 2023 interior design trends
Whether you're a fan of minimalism, classic designs, or something completely unique, this coming year's trends have it all. The world of interior design is ever-evolving and the beginning of 2023 is bringing some truly remarkable ideas that will definitely leave you inspired for the seasons ahead. We can't wait to see what developments the new year brings!