Credit: nook & find
When it comes to decorating your home, are you the type of person who is always adding to the existing decor rather than swapping out items for a new trend? If you are, then you likely have a penchant for classic modernism. This style is tied to longevity and evergreen touches; it's a way to carry your home through the years in a most beautiful way. Today, we're spotlighting this with a guide to classic modernism for your home. Below you'll learn what classic modernism style is, how to incorporate it into your home, and a few decorative touches we think you'll love! Read on, and get style savvy with us!
What is classic modernism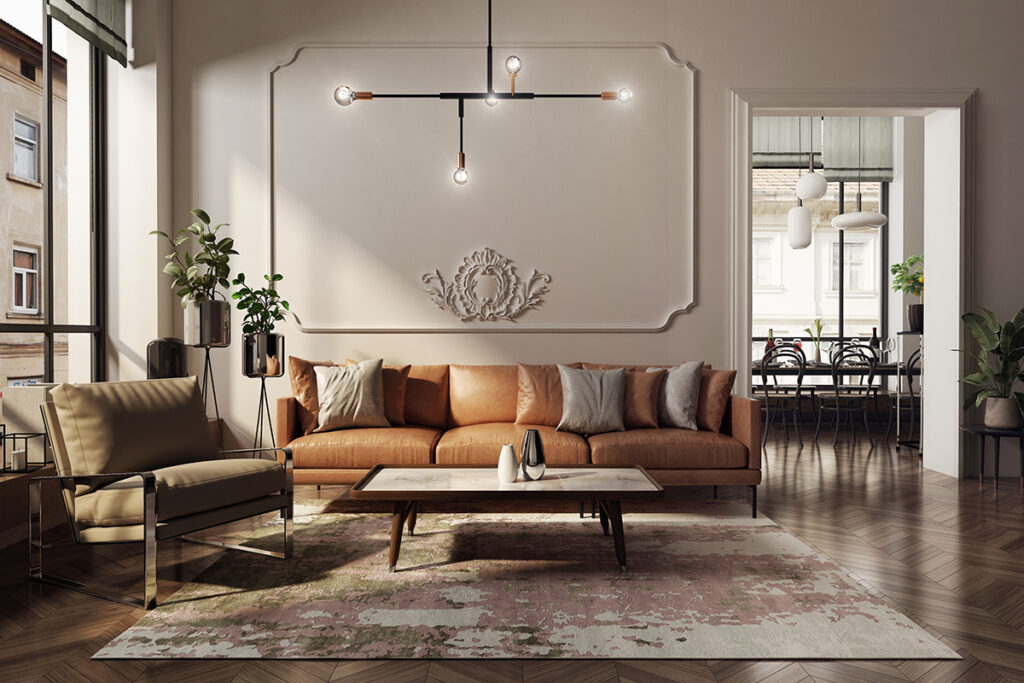 In short, classic modernism is a fusion of two renowned design forms: modern and classic. It's also known as modern traditional, but whichever name you choose to call it, the result is always the same – it's a juxtaposition of elements, a mixture of then and now to craft a timeless appeal inside your home.
It's with little wonder, then, why classic modernism interior design is a popular choice for many homeowners. It is both stylish and timeless. It gets to be this way thanks to the key elements of this style which includes clean lines, simple shapes, and a focus on functionality.
While it may seem like a newer design style, modernism arose in the early 20th century as a reaction to the ornate aesthetics of the Victorian era. Instead of cluttered spaces and heavy furnishings, modernist designers sought to create light-filled rooms with an uncluttered look. This approach was particularly well-suited to the needs of new homeowners who were looking for an efficient and functional way to live. While the style has evolved over the years, the basic principles of modernism remain the same.
This form of interior design is still an excellent choice for those who want their home to reflect their personal style, and see their space as ever-evolving as life goes on.
How to incorporate classic modernism into your home?
For those of you that love the way this sounds and are seeking to create a classic modernist interior design for your home, you may be wondering where to start. Luckily, there are a few key steps that can help create the perfect modernist space!
First, simplify your colour palette.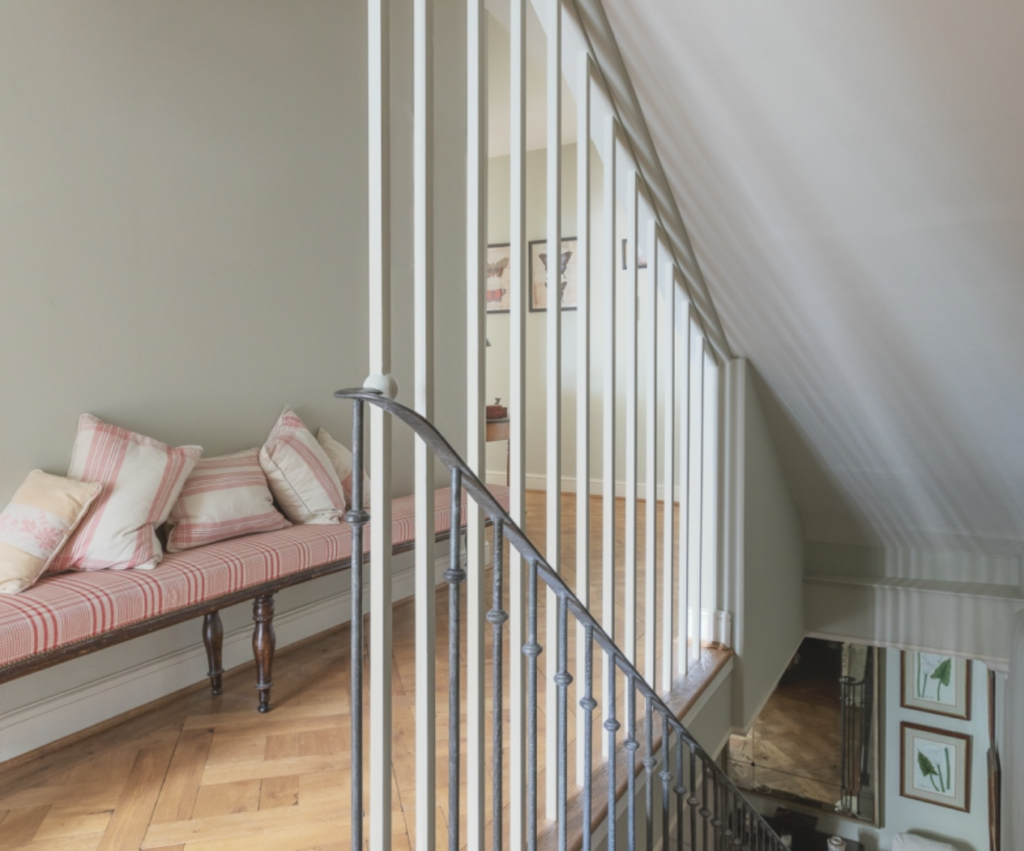 Credit: Charlotte Crosland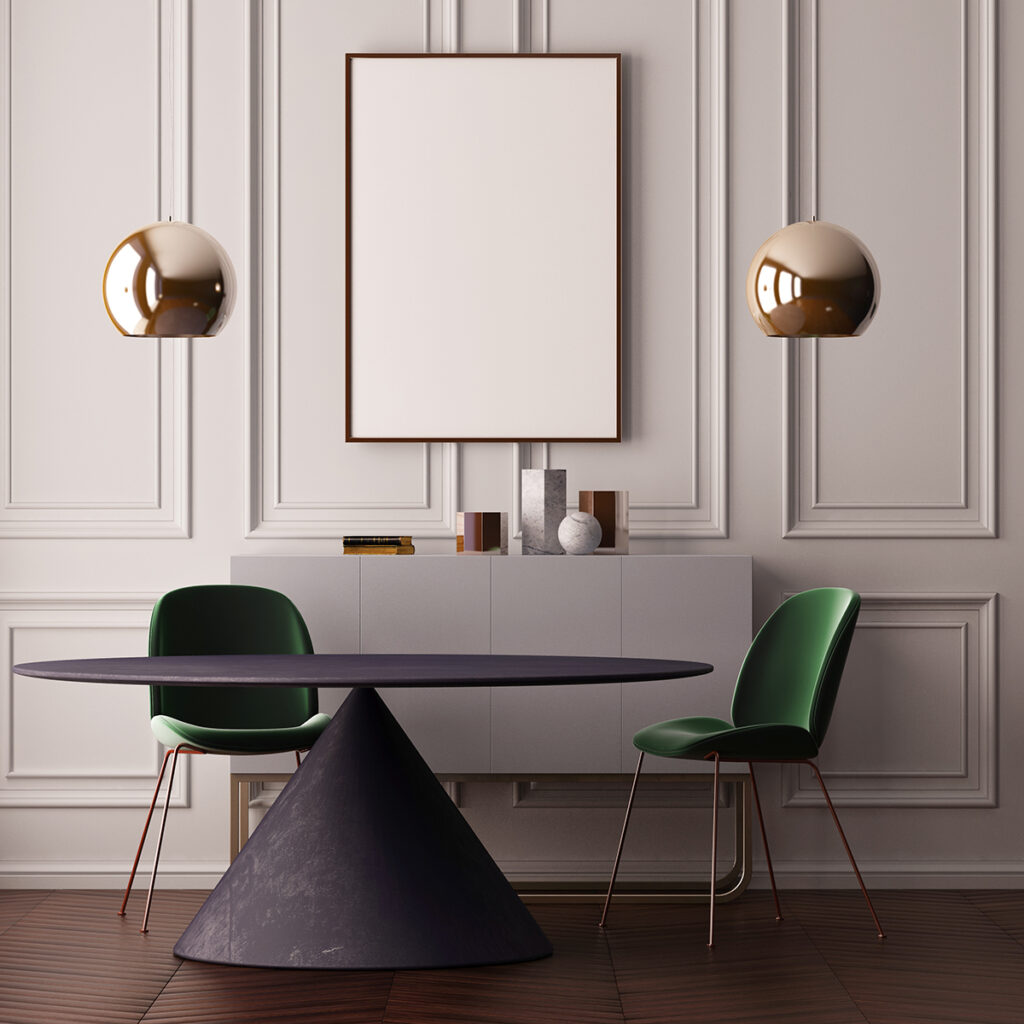 Stick to a few neutrals and one or two accent colours for maximum impact.
In a home like this, neutral colours can create a sense of calm and tranquillity, providing a perfect backdrop for any style of furnishings. They also have the advantage of being highly versatile, allowing you to change up your décor with ease. Whether you are looking to create a cosy and inviting space or a more formal and elegant atmosphere, neutral colours can help you achieve your desired look.
Second, focus on clean lines and geometric shapes.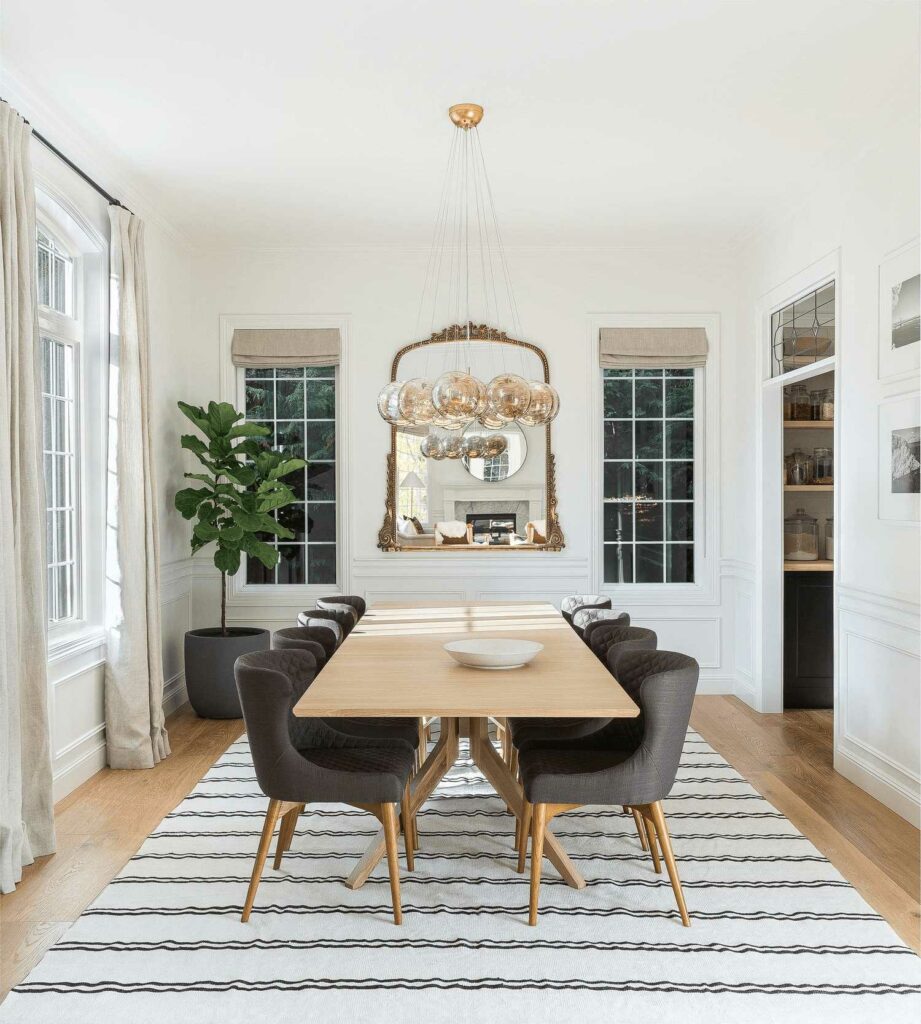 Credit: nook & find
Incorporate furniture with straight lines and avoid clutter.
Such furniture creates a sense of order and simplicity. It can also make a small space appear larger and more open. Also, opting for furniture with simple lines sends a message of sophistication and timeless style. In a classic modern home, furniture with clean lines can help to create an inviting and stylish space that feels both welcoming and chic.
And lastly, add personal touches.
Classic modern interiors shouldn't be cold and sterile; inject your own personality into the space to make it feel like home. You should always be on the hunt for unique home decor pieces that you can add into your spaces. The more custom and personalized your home becomes, the more timeless it is.
So, don't be afraid to grab that handmade linen blanket you've been eyeing or those handmade ceramic dinner plates, because they are investments into the future!
Now, for a little modern classic decor inspiration.
We'd be remiss not to help provide a little inspiration for you as you go forth and plan your modern traditional home! Here are a few of our favourite staples from our very own shop,  that provide timeless luxury.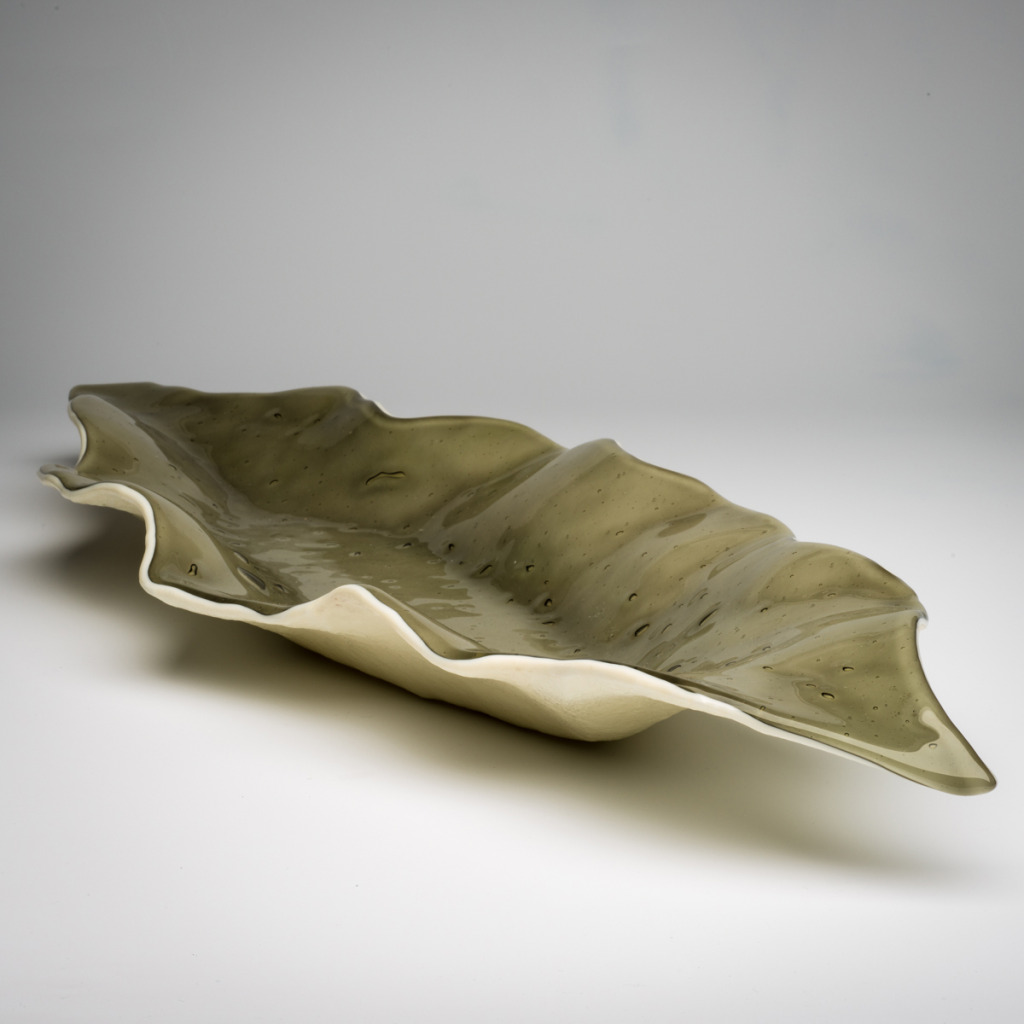 Our gorgeous, handmade Foglia Taupe glass dish can make an exquisite addition to a mudroom or bedroom nightstand as catch-all for keys or wedding rings.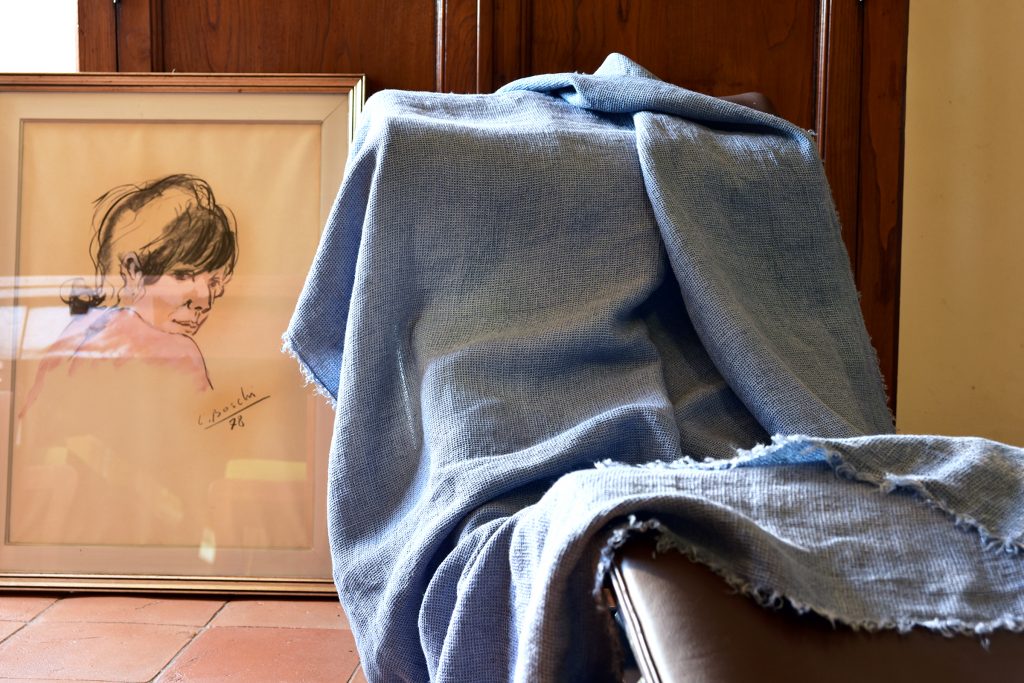 Our super soft, and eco-friendly Navy Blue Hand-painted Linen Waffle Throw Blanket is a great addition to beds or living room couches as winter approaches. It's made with 100% Italian Linen, so this piece is sure to last thanks to its quality.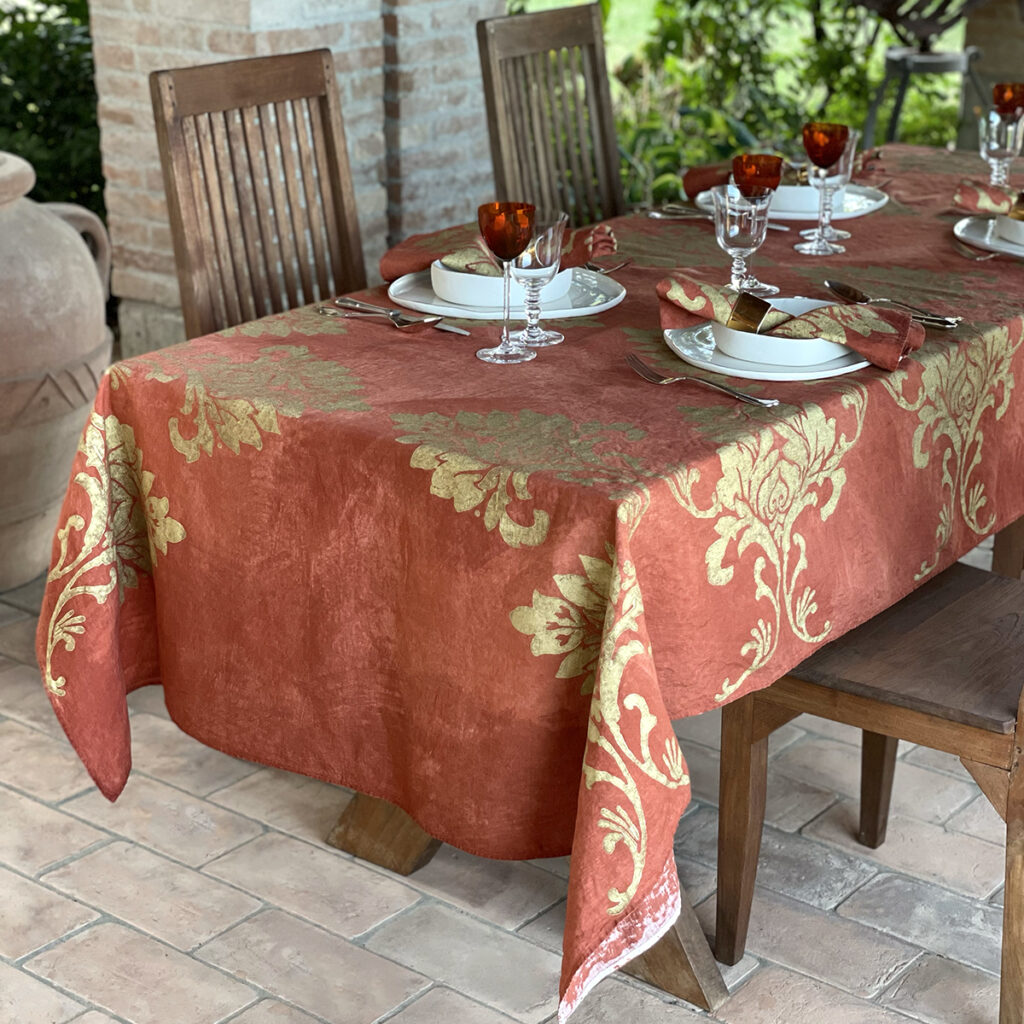 Finally, the most golden addition you can add to your home, is our holiday season approved Isabella Block-Printed Tablecloth. This 100% Italian Linen tablecloth got its ornate design through the process of wood block printing. The result? A gorgeous brocade pattern in a shimmering, golden hue.
There you have it: The guide to creating a modern classic interior for your home. We hope that this set you up for success, and you will make a cosy space for years to come!