With the festive season looming, many a dinner party and other types of dining occasions are bound to take place over the coming months. Christmas, the New Year, Hannukah and (for our friends across the pond) Thanksgiving are all wonderful justifications for entertaining friends and family at your dinner table, and all of them are almost upon us.
However, the real beauty of dinner parties is that they are gatherings which can be held and enjoyed all-year round. A dinner party can mark anything from a birthday to a normal Friday evening – while it can offer an opportunity for a specific celebration, it is also simply a delightful way to get together with good company in an intimate setting. The responsibility of hosting is often portrayed as stressful, but we at AllÓRA are here to share some of our top tips on how to ensure that guests and hosts alike have a superb experience. Read on to discover how you can make any and every party at your dinner table a resounding success.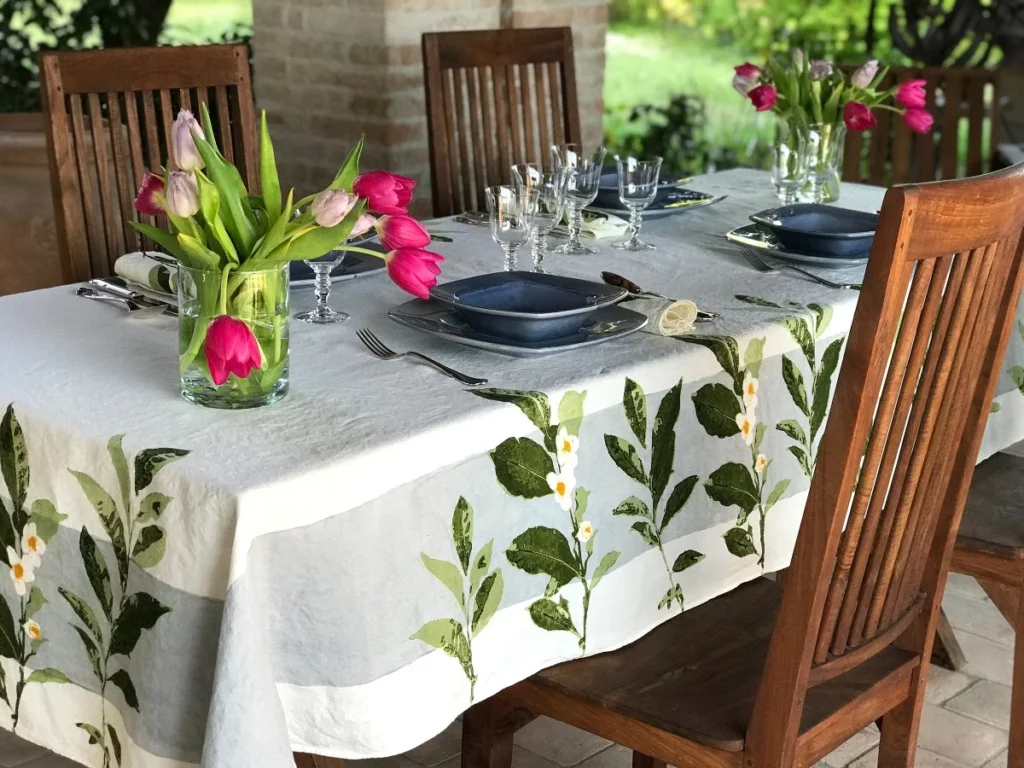 The Preparations
It goes without saying that the more details you can prepare in advance, the easier your job as host will be on the day. Deciding what dishes you will serve at the dinner party is key; whether you intend to serve small tapas-style plates or three big courses, planning the food itself is the first step to ensuring you have everything you need and avoiding a last-minute panic. While the number of people you invite is a personal choice, 4-6 is an achievable number of guests to cook for. Be sure to ask about any dietary requirements, as this will affect the choice of food you can offer individuals who have them and thus affect your shopping list when buying the ingredients.
Although it may be tempting to try cooking an elaborate new recipe, it is better to stick to recipes you already feel confident cooking. Not only will you feel more at ease and produce an end-result that is more likely to be delicious, but that way you can be sure that, from casserole pots to baking trays, you already have all the necessary cookware and bakeware. Try to also be strategic about which elements of the meal you can prepare in advance – many desserts are well-suited to being made the day before and lots of sauces can be whipped-up hours early and then easily reheated. For the parts of the meal that need preparing at the last moment, practicing 'mise en place' (the individual preparation of ingredients) before your guests arrive will allow you to spend less time in the kitchen and more time welcoming them into your home.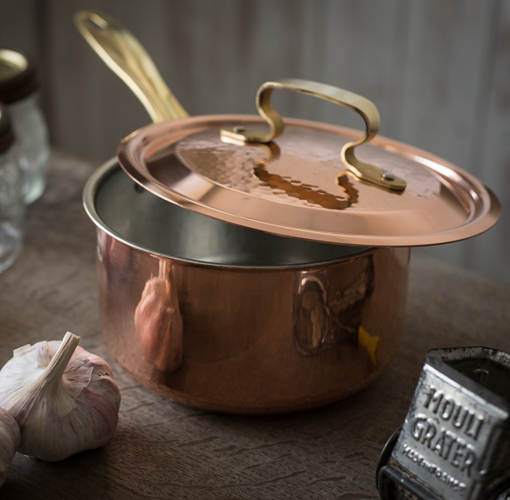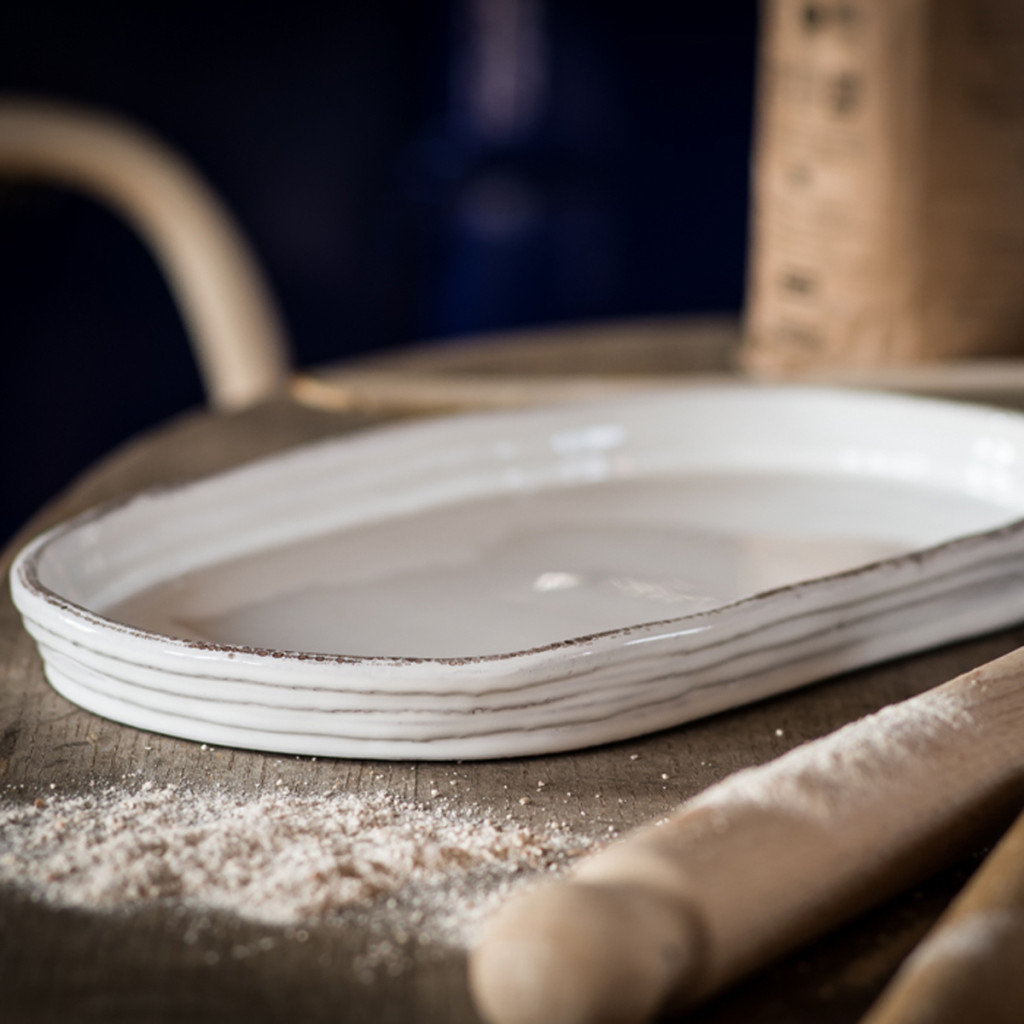 The Set-up
With the food preparations taken care of, you can then focus on setting up the rest of the details appropriately. Obvious as it may sound, make sure that you have enough dinnerware for your guests; depending on the food you are serving, there should be sufficient bowls, plates or side plates for each person, particularly if you will be serving multiple courses.
Amongst all the prep, it can be easy to forget that even though you are hosting, you yourself are also attending the dinner party! Wearing one of our organic linen aprons as you add the finishing culinary touches to your food will mean you can keep your outfit clean even while in the kitchen.
In terms of the living room, it should be made tidy and presentable in advance of the dinner party even if separate from the dining area. The living space is a great spot to offer partygoers a drink and some nibbles on arrival, and it is highly likely that after feeling full-up following dessert everyone will prefer to socialise somewhere a bit more laid-back.
The Atmosphere
Creating the right ambience is a crucial part of hosting any dinner party. In the same way that for occasions such as Christmas or birthday parties the atmosphere is struck through respective additions such as tinsel or birthday cakes, a party at the dinner table should also be elevated through its ambience. While not by any means necessary, a loose theme can often help to achieve this; for example, if you are serving Italian food, that can guide the choice of homeware on display and music played in the background.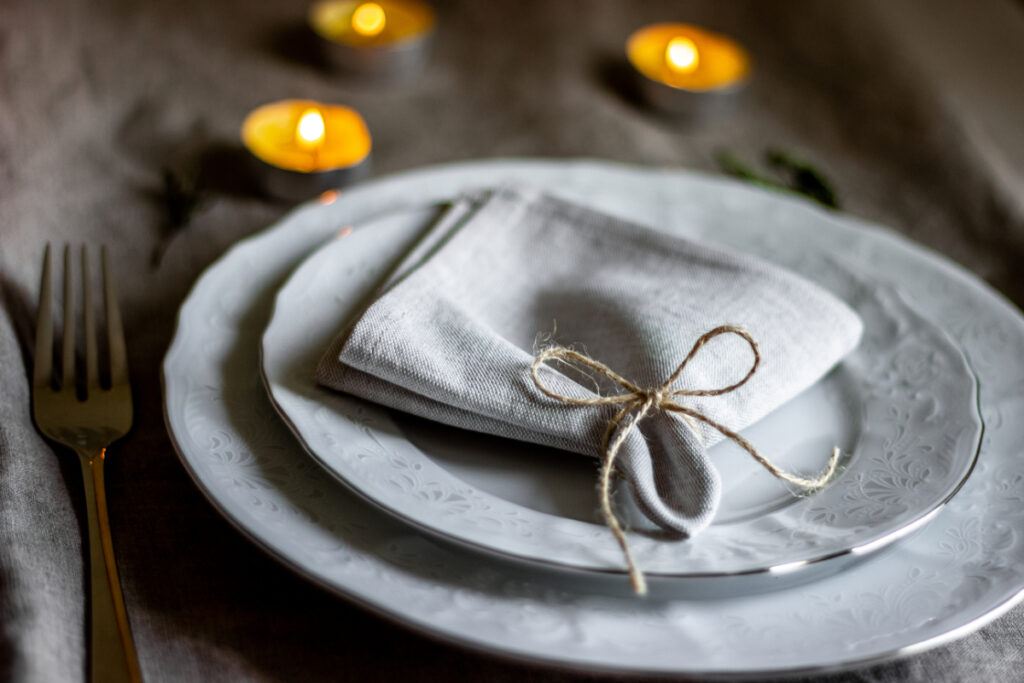 A theme, though, is entirely optional and a wonderful ambience can be created by simply striking a warm and relaxed tone. A chilled playlist over the speakers and a few candles will generate a charming atmosphere, and some fresh flowers will add a refined accent to the surroundings. Adhering to seasonal produce when possible can introduce a subtle expression of the time of year, while pairing the food with complementary wines will bring all the ingestible components of the party together in harmony. Consider serving a dry white with fish or vegetarian dishes, a rich white with white meat and a medium to bold red with any red meat. Don't forget to offer a non-alcoholic alternative drink; it is a sign of a thoughtful host as, after all, not everyone may feel like drinking.
The Tablescape
Setting an eye-catching and inviting table is arguably at the core of all dinner parties, as the meal is ultimately the main event. When curating your tablescape, your choice of table linen is a highly important factor; whether you choose a tablecloth with matching napkins or a table runner with some placemats, the design should reflect your home's character. The possible linen combinations are endless, but napkins are an absolute must at a dinner party. No matter whether you fold them at each place setting or present them in napkin rings, it is good etiquette for the host to provide napkins and they bring cohesion to your table dressing. Pay attention to the presentation of the food so that it enhances the tablescape, but be sure to tidy away plates and dishes swiftly after each course to allow your family and friends to appreciate your fine table linen.
When setting the table, remember that quality glassware is essential to the dining experience. A jug of water should be ready, along with glasses and wine goblets for each person. To complete your tablescape, we recommend placing a statement centrepiece in the middle of the table; a Murano glass bowl or dish is bound to become as much of a talking point as the delectable home-made food it contains.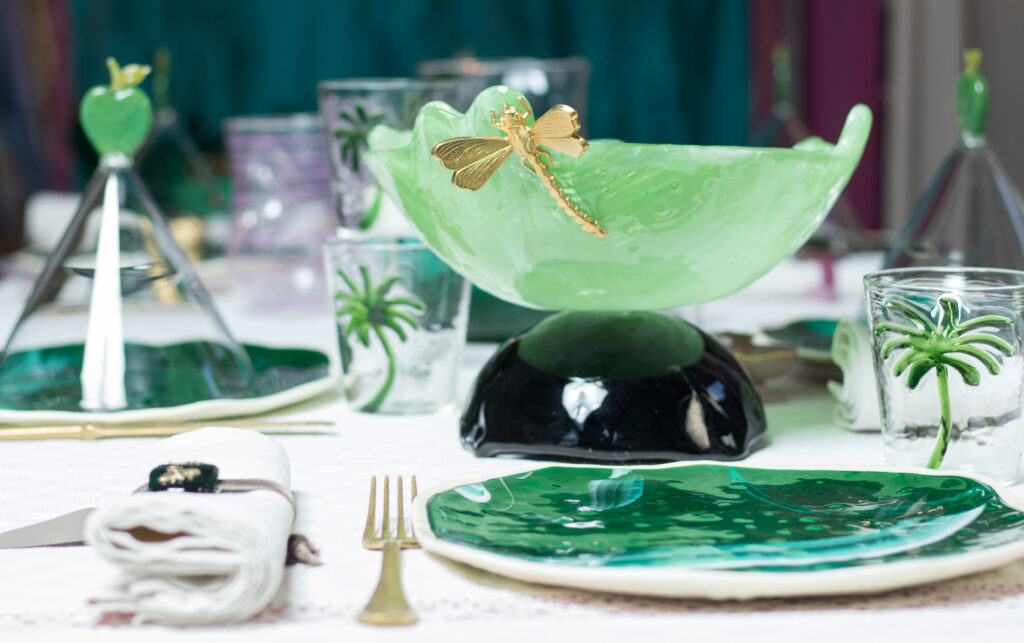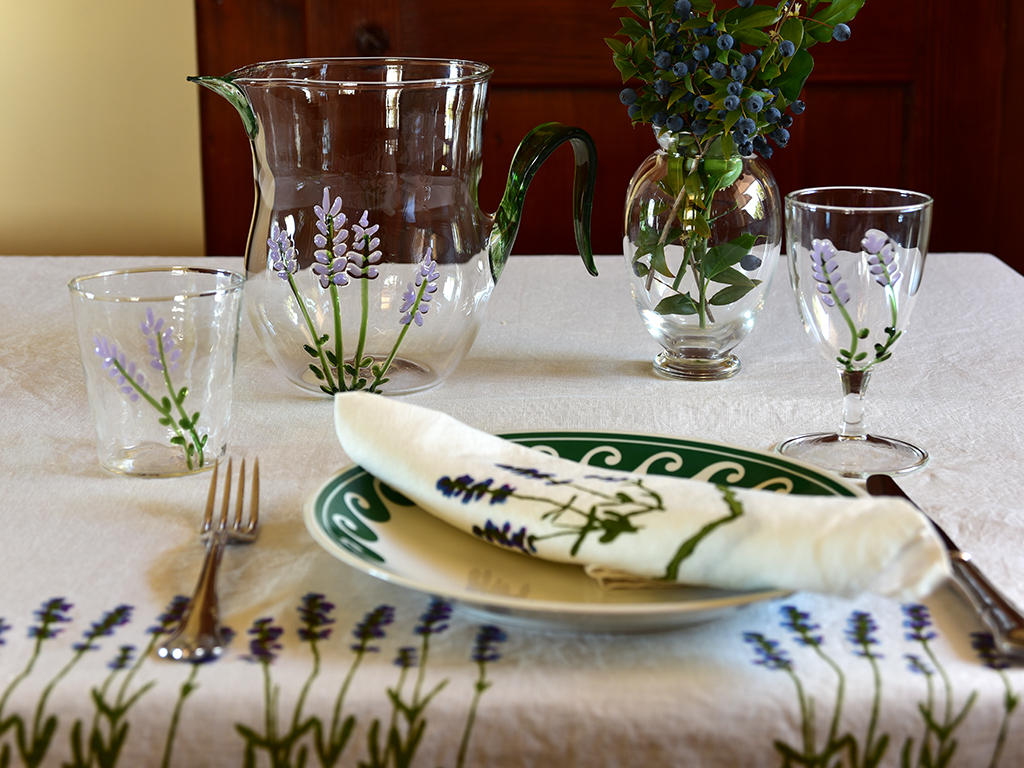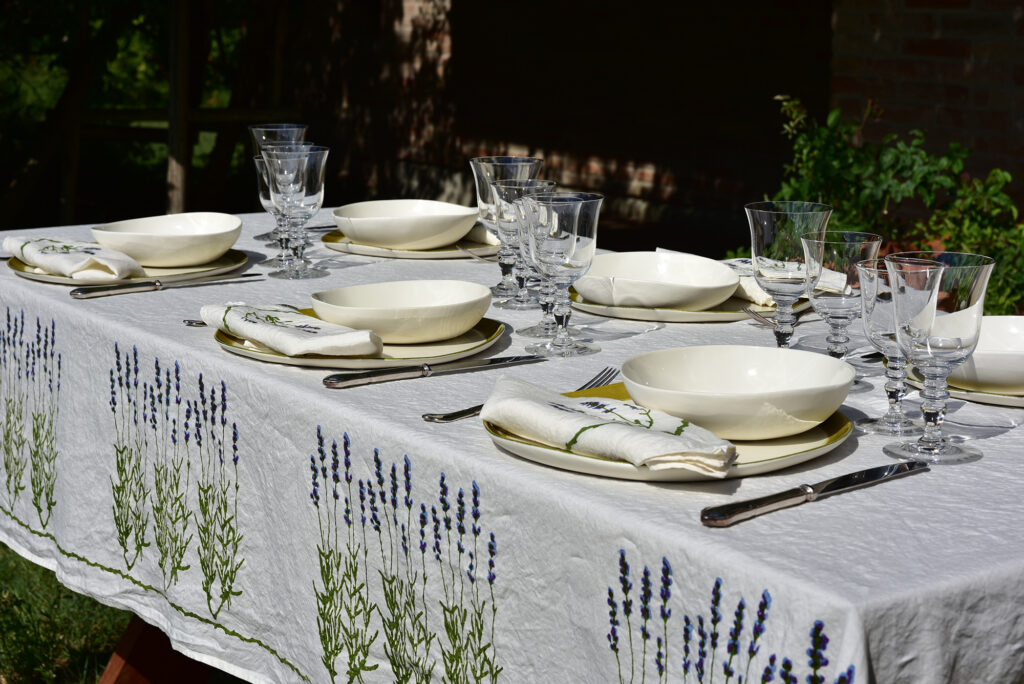 Follow these simple steps and we guarantee that your parties, formal or casual, will be memorable events for both you and your loved ones.