Finding the right linen tablecloth to suit your dining space is no easy feat.
At ALLÓRA, we pride ourselves on providing all types of genuine Italian homeware of the finest quality. Our luxurious, handmade pieces have each been designed and created with passion, authenticity and true craftsmanship by our network of Italian artisans. Each wonderfully crafted treasure is guaranteed to bring eye-catching style and timeless warmth to your dining space, but perhaps none more so than our luxury table linen.
Designer linen tablecloths unquestionably form the cornerstone of any lavish table setting; their versatility shines through in their ability to create intimate dining experiences, regardless of occasion. Considering that a luxury linen tablecloth can influence the way in which we perceive our food and even go as far as to improve its taste, their mood-lifting, psychological benefits are abundantly clear. That said, choosing custom table linen that integrates perfectly with the ambience of your home is a matter of absolute importance, but does not come without challenges.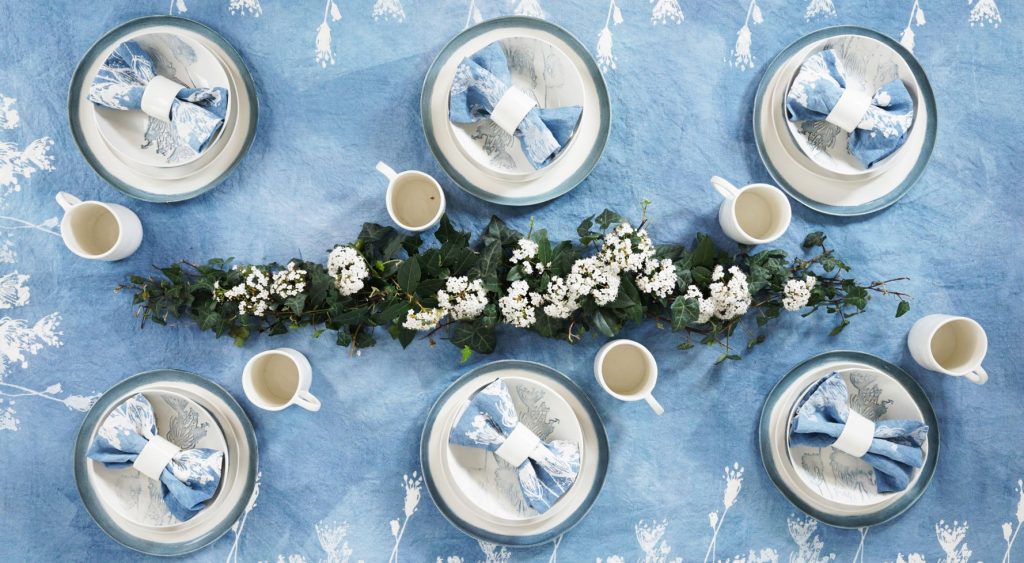 In this blog, we will be helping you to choose the right table linen for your home. By making a selection based on factors related to size and shape, type of linen, design, colour and maintenance and care (as we will explore here), you will ensure that your bespoke, high-quality table linen meets all of your needs and will remain perfectly suited to your home for many years to come.
Size and Shape
Italian tablecloths offer a feeling of luxury to any occasion, casual or elaborate, and their size and length can be used as a means of ascertaining the degree of familiarity of a particular event that you are playing host to.
At casual events, table linen will conventionally neatly hang 8 to 10 inches (20-25cm) below the tabletop. For more formal dinners, the recommended overhang length runs from 12 to 14 inches (30-35cm). Lastly, during extremely elegant occasions, tablecloth drop should be 15 to 30 inches (40-75cm) in length, or simply long enough to reach the floor.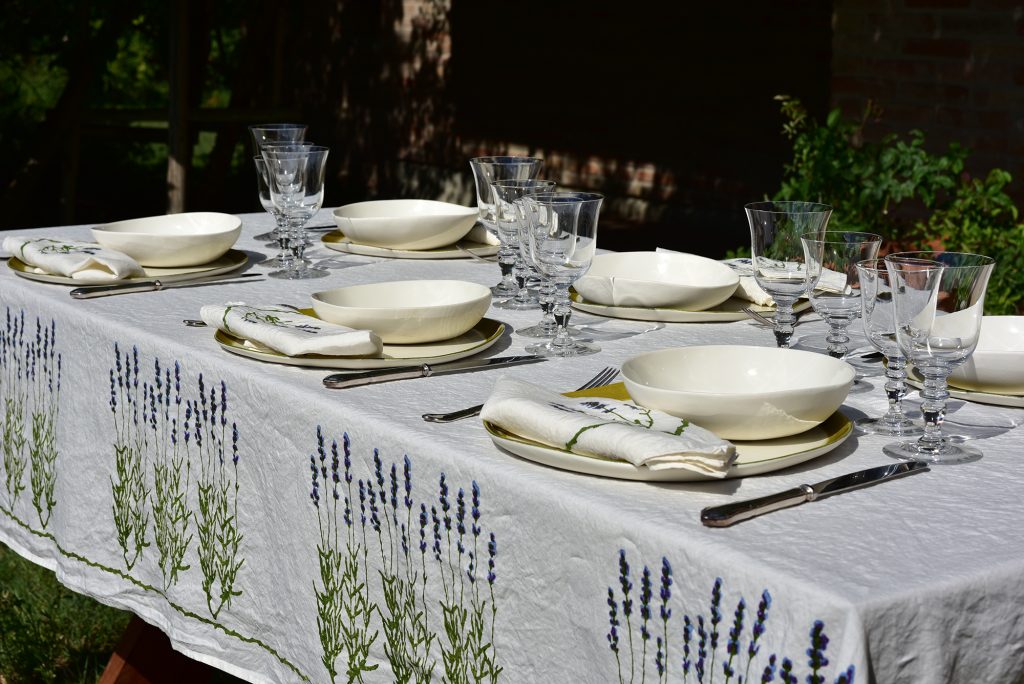 Type of Linen
Whilst many different types of tablecloth fabrics are available on the market—including cotton, polyester, oilcloth, and PVC to name a few—linen cloth's unique fabric texture makes it the most desirable option. Its durability and absorbency (made possible by its longer fibres), combined with the level of refinement it can add to any event, make it a celebration of both functionality and style.
Traditional linen table cloths can be divided further:
Stiff linen – or ironed linen – is more appropriate for formal events; its crisp, more tightly-weaved construction is smoother and often deemed more professional.
Contrastingly, the stonewashed, rustic finish as seen on crumpled linen is often called for during more casual occasions. Unlike other fabrics, authentic wrinkles and creases in linen tablecloths and placemats are largely considered desirable.
Additionally, hemp linen can be either ironed or crumpled, and its versatility makes it equally suitable for a wide variety of occasions. Its natural anti-bacterial and anti-mould qualities make it perfect for use in the dining room, as well as the living room or kitchen.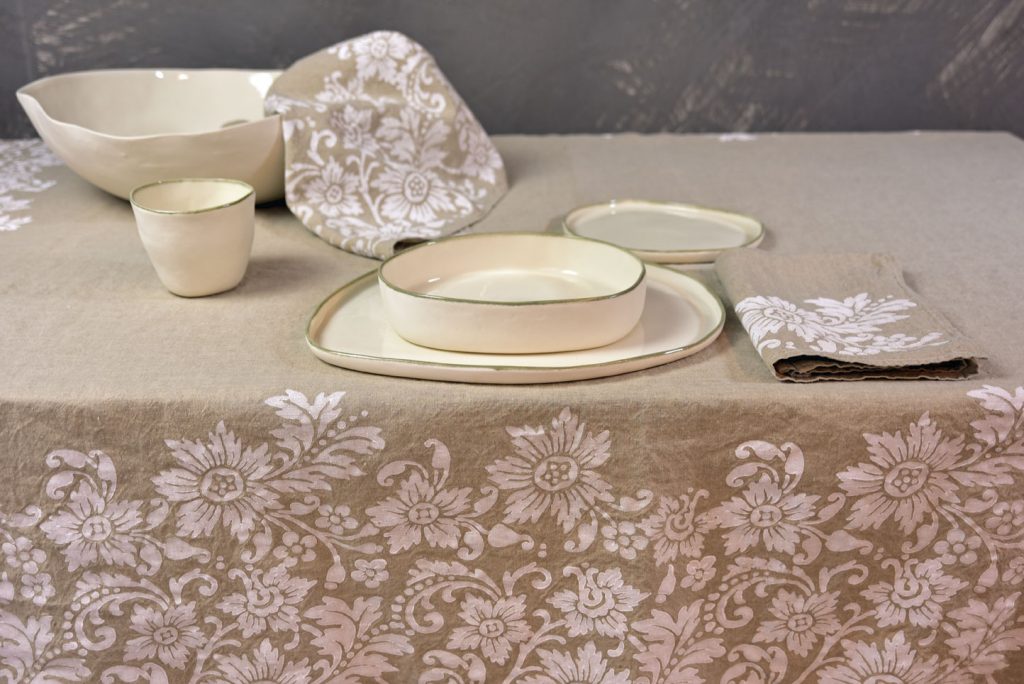 No matter your preference, you can rest assured knowing that every tablecloth among our designer linen tablecloth range has been produced using artisanal methods and is made of 100% organic, lightweight linen of the very highest quality.
Design
As your selected fine Italian table linen is likely to become an heirloom in due course, its artwork, patterns and displays should certainly be considered.
Our range of linen tablecloths are manufactured by two of Italy's most highly-regarded professional linen artisans – Tessitura Pardi and Stamperia Bertozzi. Bertozzi's intricate, unique designs can be traced back generations.
Tessitura Pardi's quintessentially Italian tablecloths are hand-woven on shuttle looms and bring all of the magic of retro, traditional patterns to exquisite, modern designs.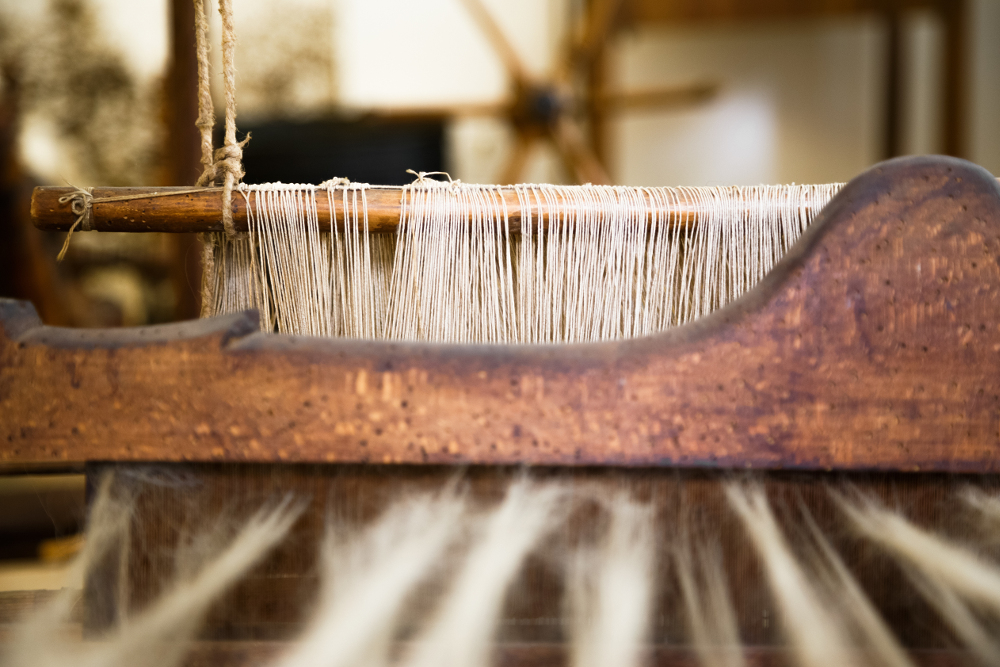 Similarly, table linens produced by Stampteria Bertozzi have been created using centuries-old traditional techniques.
The beautiful decoration on their printed tablecloths has been achieved through block printing ink and dye by using stamps made of hand-carved blocks of pear wood. Other selections have been either hand-painted, hand printed or both, to achieve beautiful patterns created to bespoke specifications.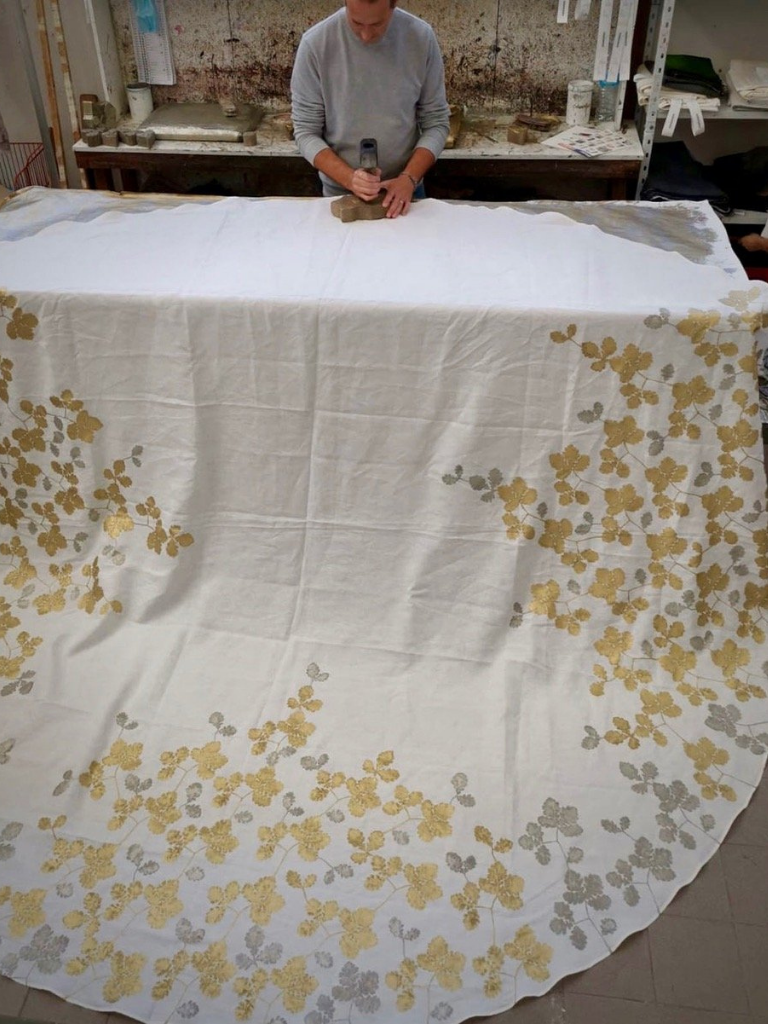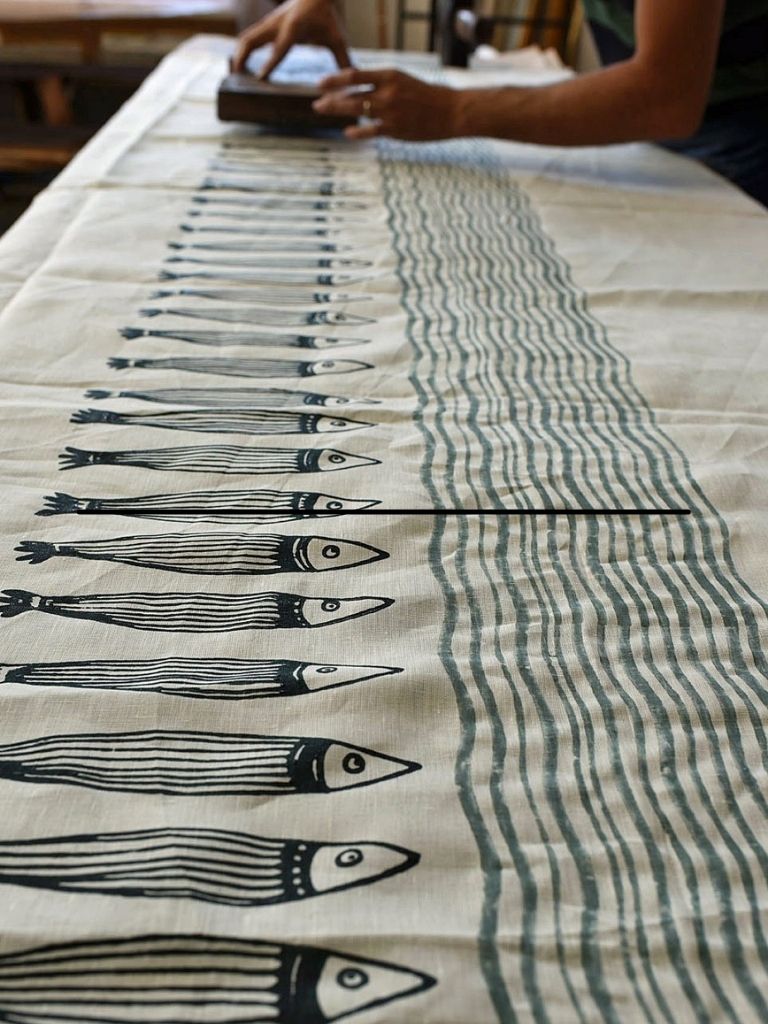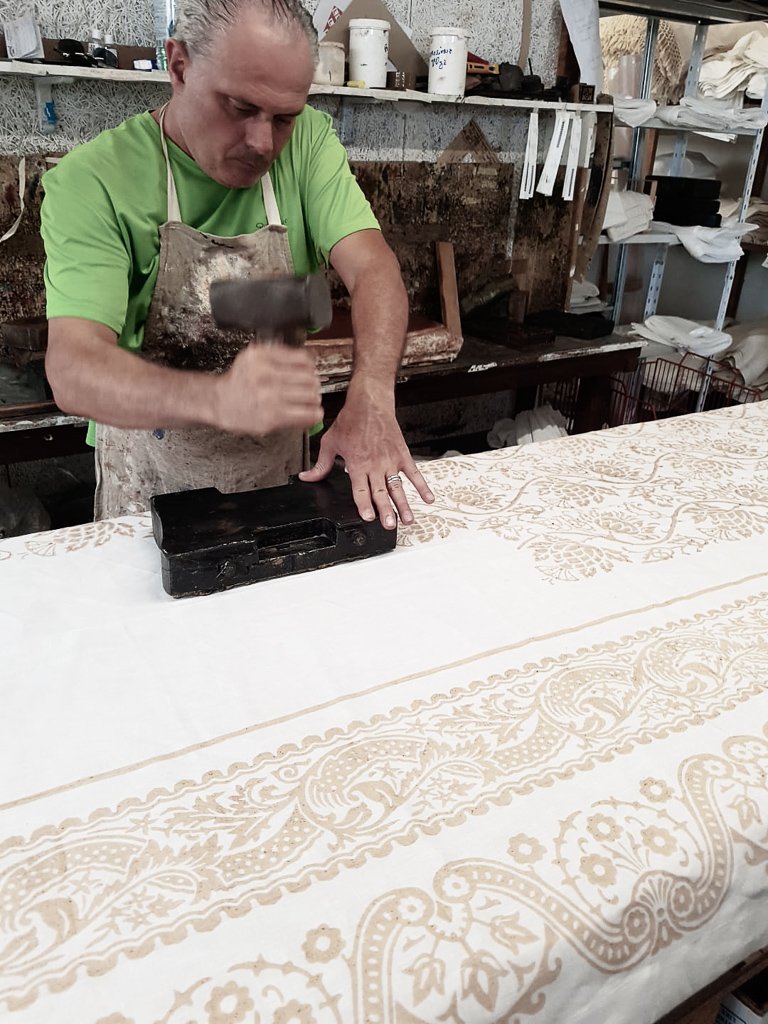 Floral designs, printed stripes, coastal styles – each can be found among our range of Italian tablecloths.
Colour
Particular linen colour schemes are commonly associated with certain types of events. Formal occasions will often call for linen that is either white, off-white, ivory, black, beige, dark brown, grey or other neutral colours, as they offer a more elegant, yet professional look. Models such as our Foglia Silver or Bocciolo tablecloths are perfect muted, classic examples. As well as being in line with the formality of the event in question, these neutral colours are great options as they promise a wider range of use, extending their life.
Brighter, full colour sets include red and orange, such as our Clic Orange tablecloth, green, like our Taormina Green hand crafted tablecloth, blue, like our Tormina Blue option, or pink, such as our Layers Malva cloth, add a splash of colour to any room, and when aligned with the décor of your home, can bring joy and delight to even the darkest pieces of furniture. When coordinated with the colours of your crockery, napkins and perhaps even table runners, your linen tablecloth is guaranteed to capture the attention and hearts of your guests.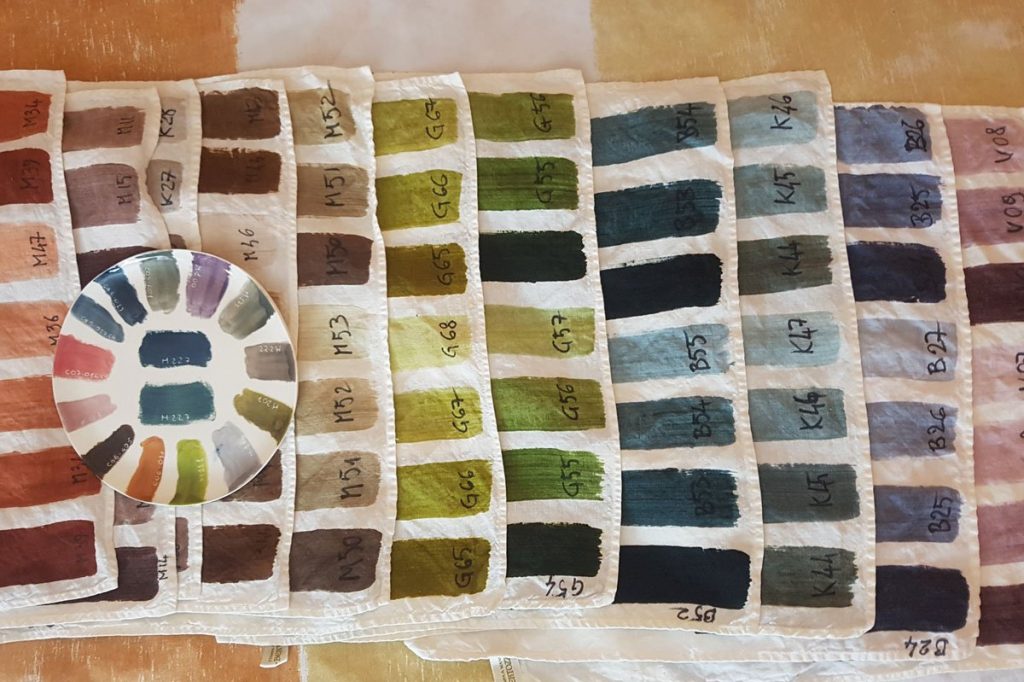 Maintenance
As well as bringing sweeps of elegance to any room, table linen is tasked with protecting the tables they are placed upon both from scratches and food stains, proving that they are every bit as functional and practical as they are elegant. As spills are almost guaranteed to happen, ensuring that your tablecloth is able to withstand cleaning measures is paramount.
Because table linen is intended to last for many years, you will need to select a linen tablecloth that won't be affected by being washed numerous times. Every tablecloth that you will find within our range is machine washable, making them extremely easy to care for. No matter how many times they are washed, they will maintain their bold colours and their yarn will not unravel or suffer impairments.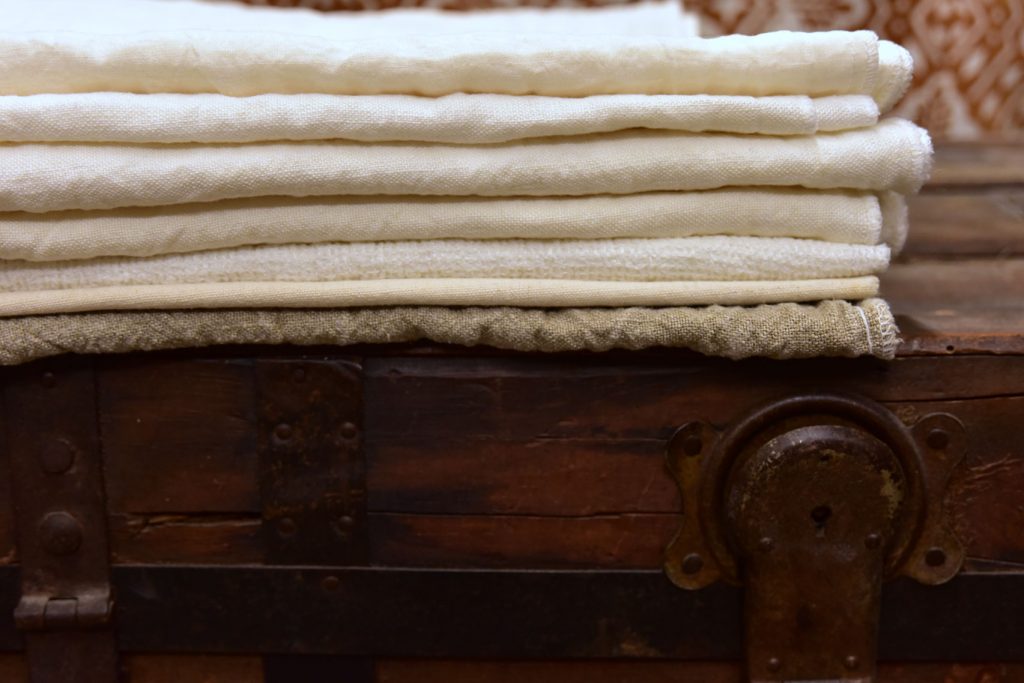 At AllÓRA, we know that finding the right linen tablecloth is a financial, time, and emotional investment, as the ambience that is created by the right table setting is able to inspire feelings unlike any other.
We take great satisfaction in helping our clients to experience bliss through our luxury linen tablecloths. Each artisan-designed specialist cloth is a combination of functionality and style; you can rest assured knowing that an extensive amount of care and attention to detail has been put into each thread.
As they are each nothing short of masterpieces in their own right, they are the perfect way to set the tone for an event. We hope we could help you with your decision!