If there's one thing we can all agree on, it's that bedrooms should be havens of relaxation and luxury. A place where you can escape the stresses of everyday life and rejuvenate in peace. But with so many design choices out there, it can be tricky to know how to create a luxurious bedroom on a budget. Not to worry – with this guide, you'll be able to create a luxury bedroom! So grab your favourite pen and paper and get started…
Why choose handmade or intricately designed decor for luxury bedrooms?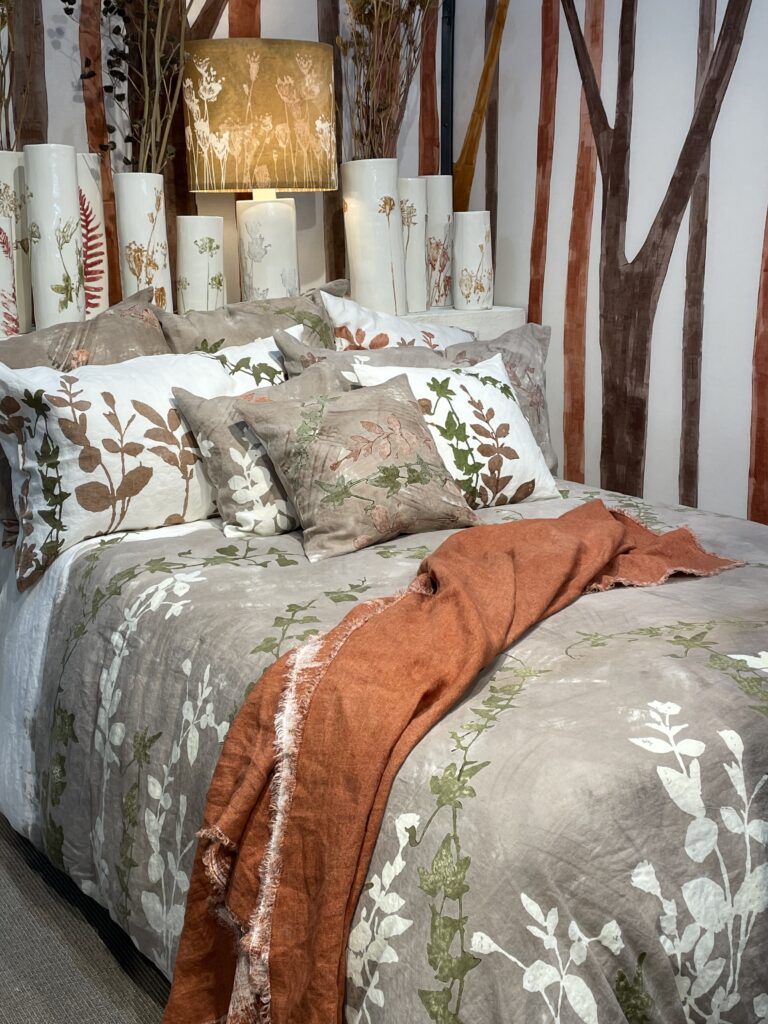 If you're looking for luxury bedroom ideas, handmade decor is the way to go. These unique pieces have a perfectly imperfect appearance about them, thanks to their individualistic design process.
This type of decor can add a touch of luxury to any room, and it's also a great way to support local artists and craftspeople. When it comes to creating a luxury bedroom, there are a few key elements that you'll want to keep in mind. To help you out, we've crafted actionable tips to make your luxury bedroom dreams a reality!
Start with the basics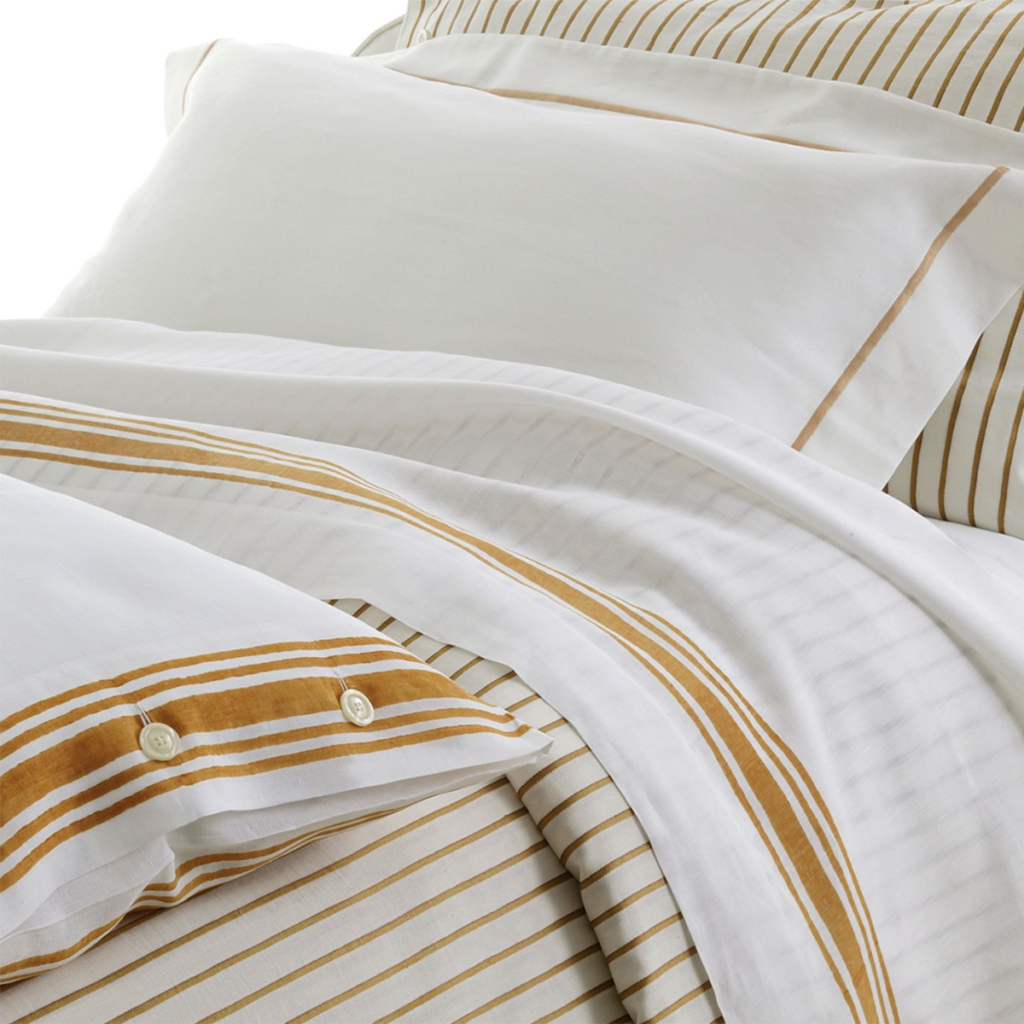 A luxury bedroom is not complete without a comfortable bed. And while you could splurge on a top-of-the-line mattress, it's the luxury bedding that will really make your bedroom feel like a palace. Think ultra-soft sheets, linen duvets stuffed with down, and handmade, hand-printed pillows in every shape and size. Don't forget the throws and blankets for those chilly nights. One of our favourite ways to get the job done here at AllÓRA? Our impeccable, luxurious hand-painted linen bedding sets complete with a duvet, two pillowcases and a throw blanket.
Finally, luxury bedrooms need plenty of storage space to keep everything looking neat and tidy. Whether it's a walk-in closet or a dresser with ample drawers, having a place for everything will help you relax and truly enjoy your luxury retreat.
Add some glamour with gold or silver accents
When it comes to luxury bedrooms, there's no shortage of ways to add a bit of glamour. From sumptuous fabrics to glittering chandeliers, there are endless ways to create a space that feels truly indulgent. However, one of the easiest and most impactful ways to add a touch of luxury is with gold or silver accents. A few well-placed pieces can really make a bedroom feel luxurious. Whether it's a gilded mirror hanging above the bed or a sparkling chandelier adorning the room, a bit of shimmer and shine can go a long way in creating a glamorous luxury bedroom.
Incorporate unique pieces into your design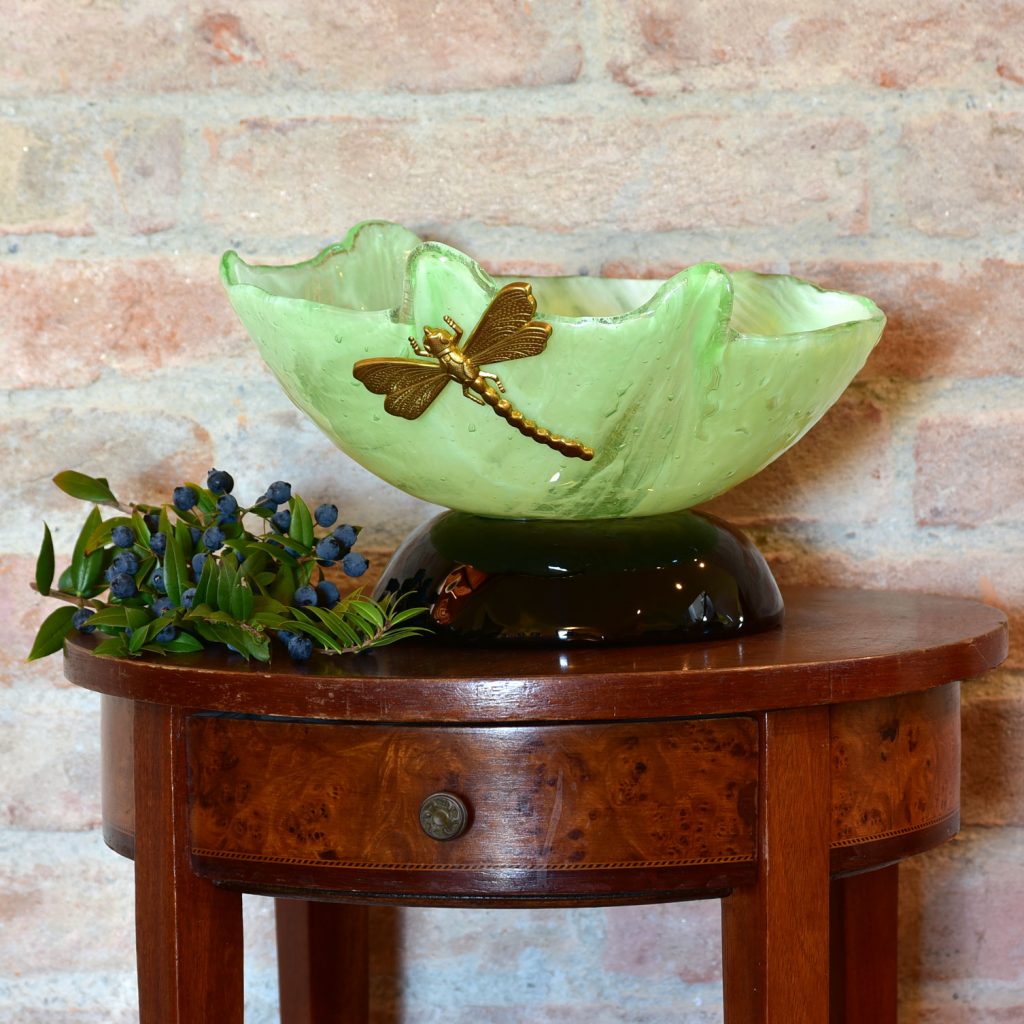 A modern luxury bedroom is not complete without a few unique pieces. Antique furniture, art, and collectibles can all add a touch of luxury to your space. While mass-produced furniture may be more affordable, it can lack the character and quality of unique pieces. Heirloom furniture, on the other hand, is not only built to last, but also has a history and story behind it. Art adds another layer of interest and intrigue, while collectibles can add a touch of whimsy. Incorporating even a few unique pieces into your bedroom will give it an air of luxury that cannot be replicated
Pay attention to the details
Paying attention to the details is what makes a bedroom truly luxurious. It's the difference between a room that looks like it's been pulled together haphazardly and one that looks like it was designed by a professional. Impeccable finishing touches like matching bedside tables, lamps, and window treatments show that you're paying attention to the smallest details.
By taking the time to choose the right furniture and accessories, you can create a luxury bedroom that will be the envy of everyone who sees it. So if you're looking to give your bedroom a little bit of luxury, start with the details. It's the small things that will definitely make the most impact for you!
Use soft, warm lighting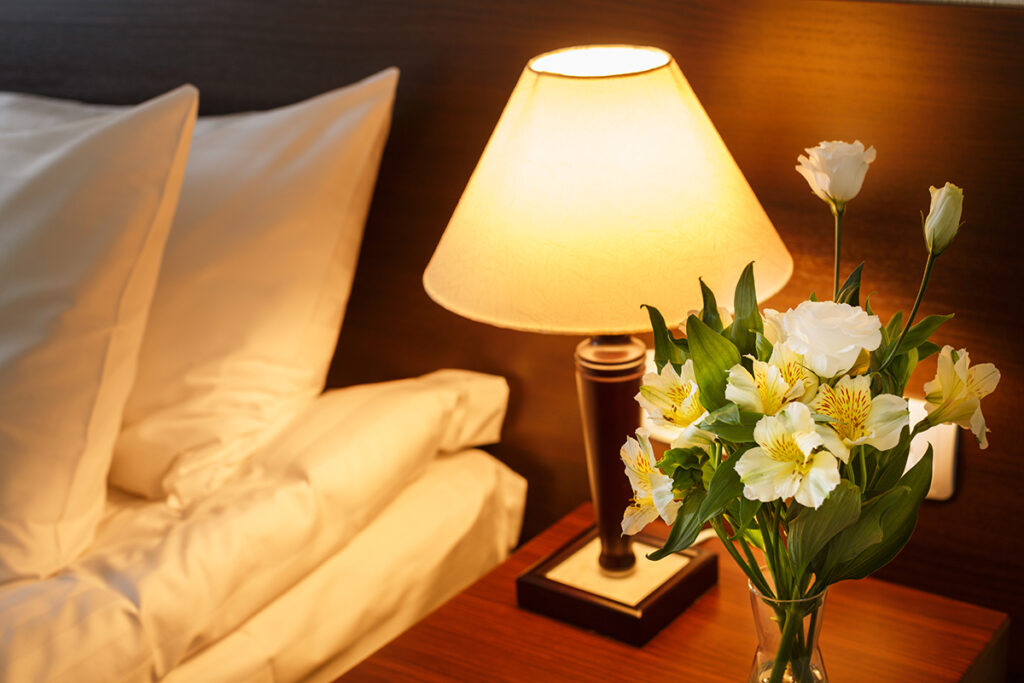 One of the most important elements of creating a luxury bedroom is choosing the right lighting. Soft, warm lighting is key for setting the mood and making the space feel inviting. Lamps and light fixtures with shades that give off a gentle glow are ideal, and candles are also a great way to add some ambiance. When it comes to luxury bedrooms, it's all about creating a space that is relaxing and comfortable. With the right lighting, you can definitely set the tone for an inviting and luxurious bedroom.
By following these tips, you can easily create a luxury bedroom that's both comfortable and stylish. With a little bit of effort, your bedroom can be your own private oasis.