For anyone who has perused Pinterest in the last year, we're sure you already know: Earthy bathrooms are all the rage. With their eclectic look and feel, they create a livable storyline for any home. It's time to say goodbye to all white interiors, and hello to bold ones. Today we're going to share the boho style bathroom tips and tricks to achieve the look the right way. Read on for the do's and the do not's.
First off: What are bohemian bathrooms?
A bohemian style bathroom is one that breaks all the rules. It's a bit of an eclectic mix, bringing together different colours, textures, and patterns. Bohemian bathrooms are often full of plants and vibrant artwork. They're also typically very personal spaces, full of mementos and items with sentimental value. In short, a bohemian bathroom is a reflection of its owner's personality. If you're thinking of redesigning your bathroom in a bohemian style, the sky's the limit. Go wild with colour and pattern, and don't be afraid to mix and match different elements. Most importantly, have fun with it!
Now that you know the basics, here are a few more specific dos and don'ts to keep in mind when creating your own bohemian oasis:
First, let's go over the do's :
The Dos for a bohemian bathroom design
Do invest in some good quality towels. They will make a huge difference to the overall look and feel of your bathroom.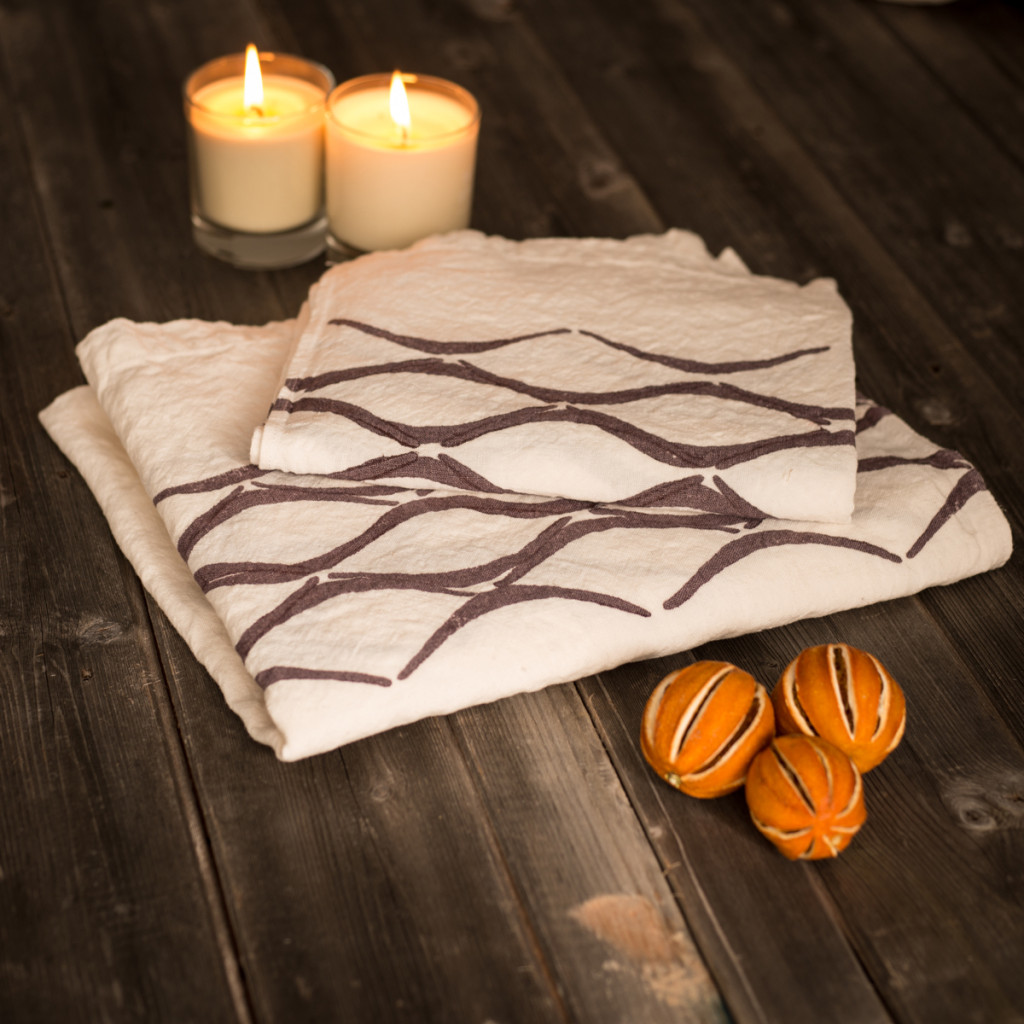 If you're going for a bathroom design with this style, there's one thing you definitely don't want to skimp on: towels. Good quality towels will make a huge difference to the overall look and feel of your bathroom. We especially prefer a handmade Italian flax linen towel with high absorbency and elegance. Made from hand-painting and hand-blocking techniques, it can be a welcomed addition to any bohemian bathroom. So ditch those boring old bath towels and invest in something that will really make your bathroom stand out. Your guests will thank you for it!
Do choose an interesting mix of patterned and plain tiles for your floor and walls. This will add visual interest and texture to the space.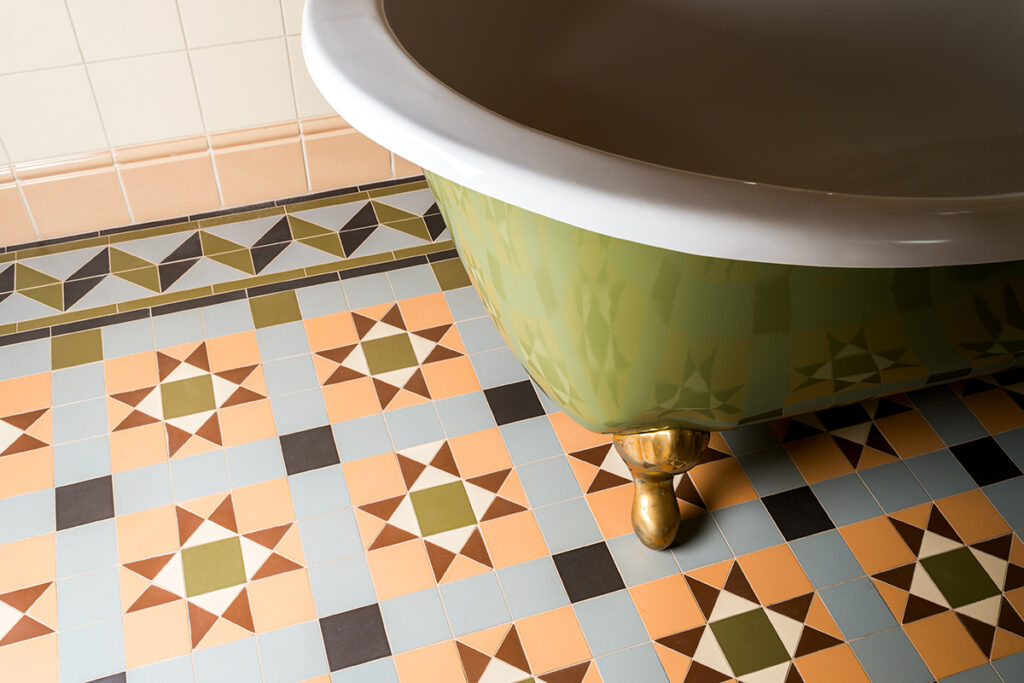 When it comes to choosing floor and wall tiles, there are two schools of thought: patterned or plain. Plain tiles are classic and timeless, while patterned tiles can add personality and visual interest to a space. However, the best bathrooms take a more eclectic approach, mixing and matching different tile styles to create a boho-chic look.
For example, you could use large format plain tiles on the floor, with smaller patterned tiles on the walls. Or, you could install patterned floor tiles and use plain tiles as accent pieces in the shower or around the sink. The possibilities are endless!
Do accessorize with care. A few well-chosen pieces can really add personality to a bohemian bathroom, but too many clutter things up.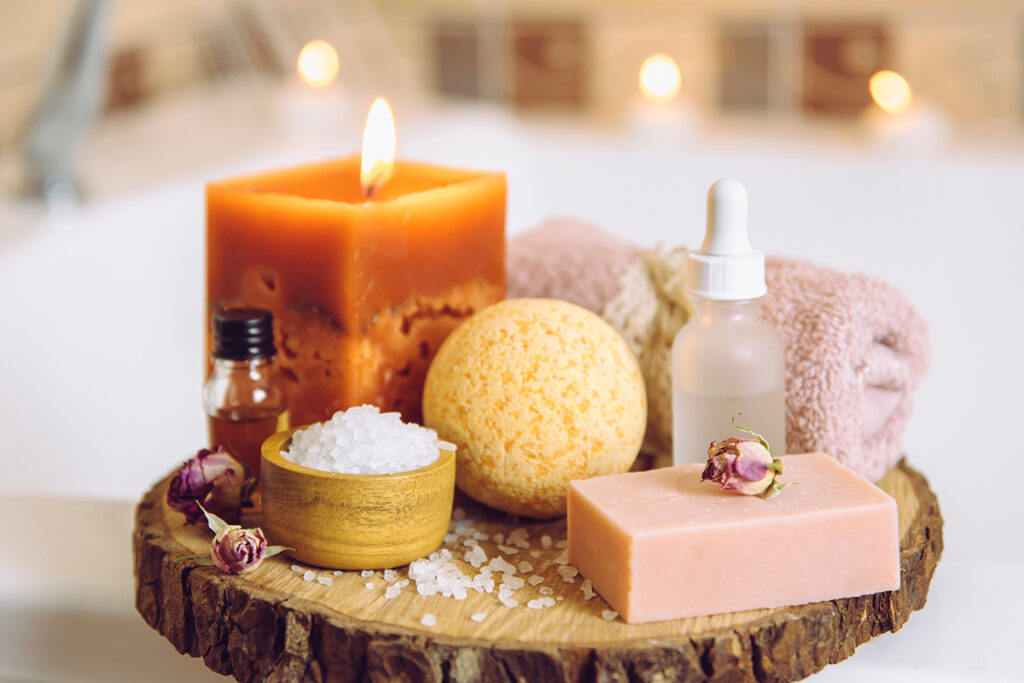 Accessorizing a bathroom can be a delicate balance. On the one hand, a few well-chosen pieces can add personality and style. On the other hand, too many accessories can look cluttered and messy. So how do you strike the perfect balance? First, consider the overall style of your bathroom. If it's already pretty busy, then you'll want to keep things relatively simple. A few small pieces, like a scented candle or a piece of art, should suffice.
However, if your bathroom is fairly minimalist, then you have more leeway to experiment with different boho-inspired pieces. Second, think about function as well as form. In a small bathroom, for example, a large rug might not be the best choice because it will make the space feel even smaller. Instead, opt for a smaller rug or even no rug at all.
Finally, don't be afraid to mix and match different pieces to find what works best for you. With a little trial and error, you'll be sure to find the perfect formula for accessorizing your eclectic bathroom.
Do consider hanging some plants or placing floral arrangements in your bathroom. They will purify the air and add a touch of nature to the space.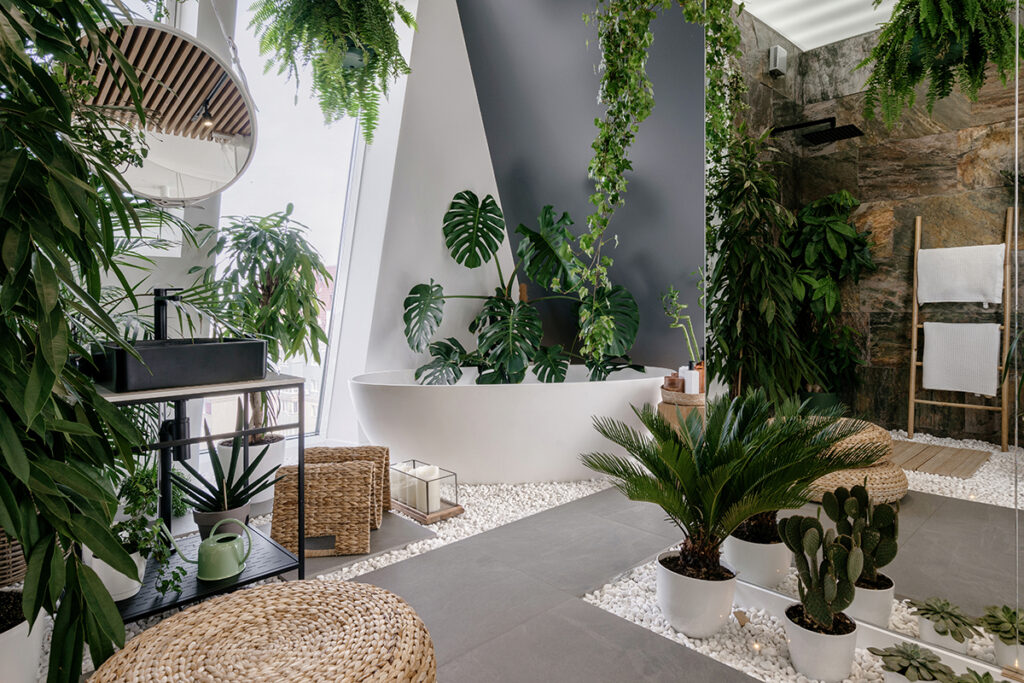 Nothing says hippy chic than some jungle vibes!
Not only will they purify the air, but they'll also give the space a boho-chic look. If you don't have much natural light, opt for plants that thrive in low-light conditions, such as ferns or spider plants. Or, if you're short on space, go for air plants, which don't need any soil to grow. Whatever type of plant you choose, make sure to water it regularly and place it where there is sunlight (next to a window!) With a little bit of care, your bathroom will soon be transformed into an oasis.
Pro Tip: Find a gorgeous hand blown bowl like our Bacile Dark Cherry Handmade Glass Bowl to place your jewelry or valuables.
Do be bold with your colour choices. Rich, jewel tones are particularly popular in bohemian bathrooms.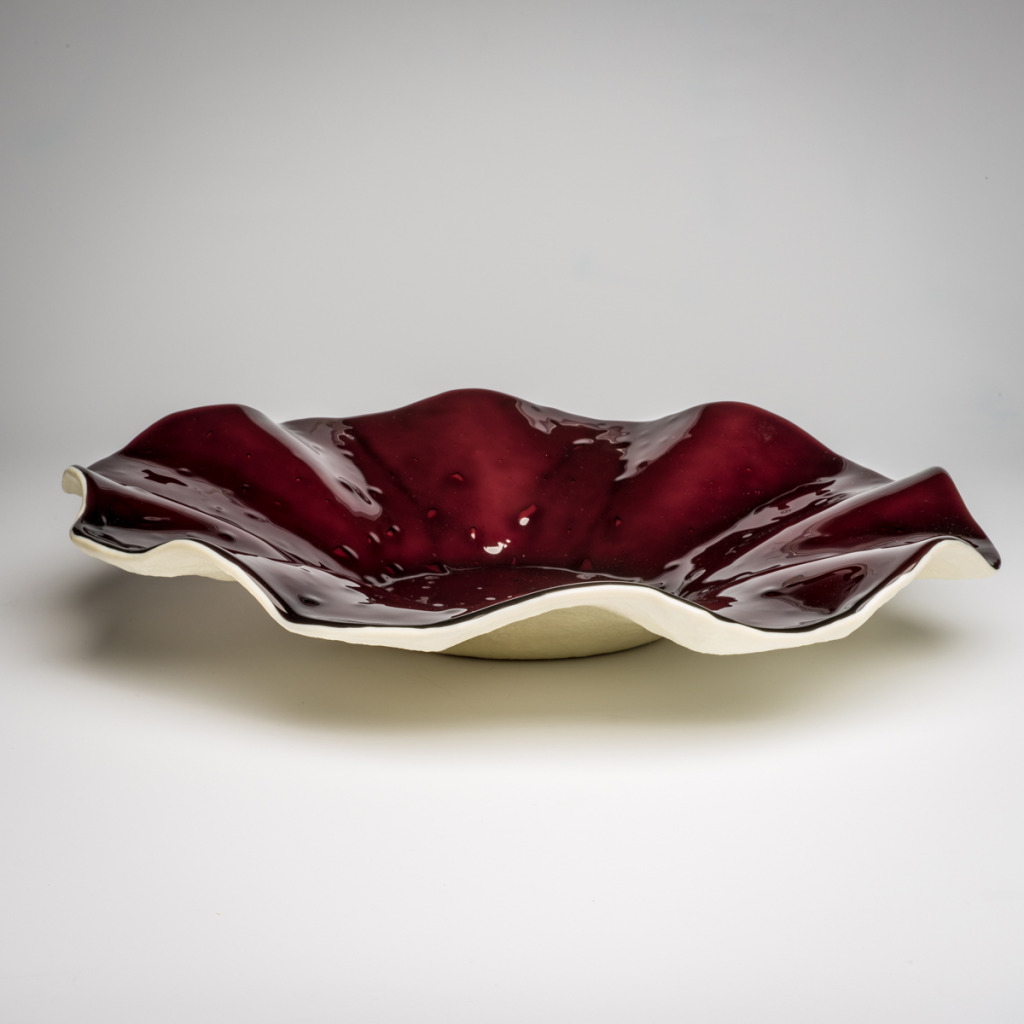 When it comes to choosing colours for your bathroom, don't be afraid to go bold. Jewel tones are always popular in bohemian bathrooms, as they add a touch of luxury and sophistication. However, if you're not sure which colour to choose, why not try something unexpected? A bright, vibrant shade can add personality and life to any space. And who knows, you might just find that you love it!
The Do Nots for a bohemian bathroom design
Don't forget to ventilate your bathroom properly. Steamy bathrooms can be a breeding ground for mold and mildew.
Don't neglect your cleaning. Even the most beautiful bathrooms need to be kept clean and free of clutter.
Don't use too many different materials. A mix of textures is great, but too many different materials can look chaotic and busy.
Don't forget to add some storage. These bathrooms often don't have a lot of storage, so make sure you add some shelves or baskets to keep things tidy.
Don't be afraid to experiment! This is your chance to really make the space your own and try out new ideas. Go wild!
Final Thoughts on Boho Style Bathroom Designs
This style of bathroom is a great way to add personality and style to your home. By following these simple tips, you can create a space that is both stylish and functional. With a little bit of creativity, you can transform your bathroom into a truly unique space that reflects your individual style. So go ahead and experiment – the possibilities are endless!