What better way to enjoy the warm weather than spending time on your very own backyard deck? But before you can enjoy those sunny days and balmy nights, you need to make sure your deck is properly designed for the season.
Here are 10 backyard deck design ideas to get you started.
Revamp Your Current Design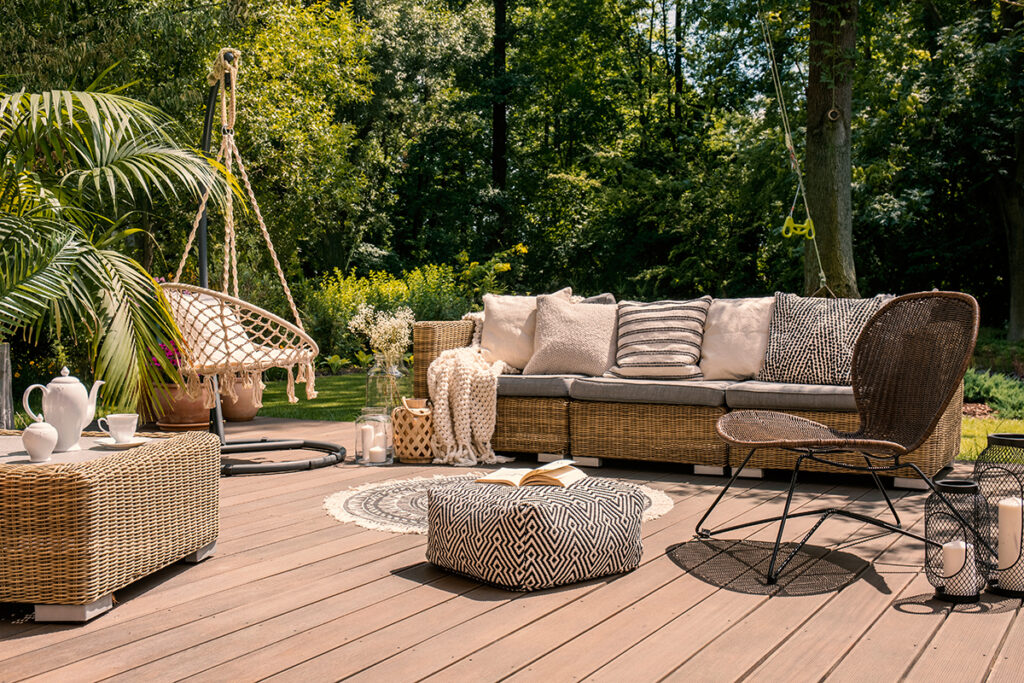 The best way to create a really beautiful deck for the summer is to revamp and redesign its aesthetic. Most of the time, decks can be plain, and lean towards function vs. form. So, this summer, challenge yourself to be more creative and evoke a more true-to-you atmosphere.
A starting point? Think about if you're interested in a modern coastal look, reflective of beach days, or if you'd rather a modern farmhouse look, for a fresh, open ambiance.
Incorporate Some Shade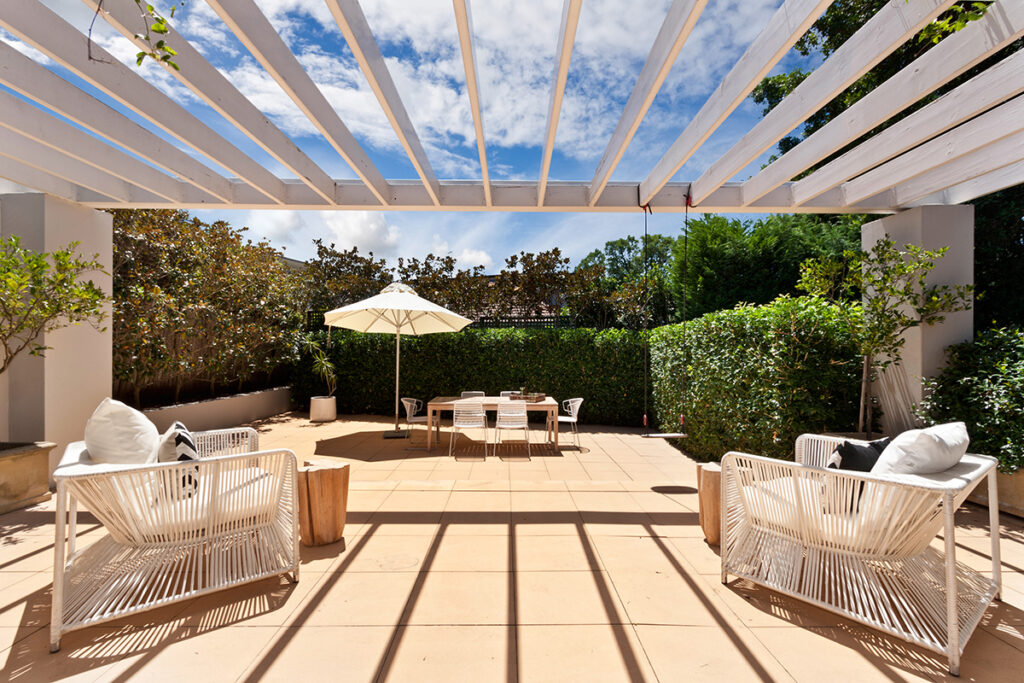 A deck is the perfect spot for spending time outdoors, but you'll want to make sure there's some shady areas incorporated into the design! That way, you can enjoy the outdoors even on the hottest days.
There are plenty of quick-fix solutions to bring a bout of stylishness to shady spots. You can install a standalone pergola that can open/close as you see fit or you can try for a more bohemian chic feeling and use an ethereal canopy above a dining or seating area.
Consider Your Linens
You'll need to decide what kind of linens you want on your deck and where they will go. From throw pillows to throw blankets and dining table glassware, the small details of your backyard deck design are vital to tie things together.
Need a helping hand? Consider one of our AIIÓRA Shop's very own hand-painted and hand-printed linen throw blankets. Made in Italy from 100% natural organic linen, this beauty is a great addition to cozying up with a book on breezy days and is machine washable to keep up with you all summer long.
Add Some Greenery or Flowers for Privacy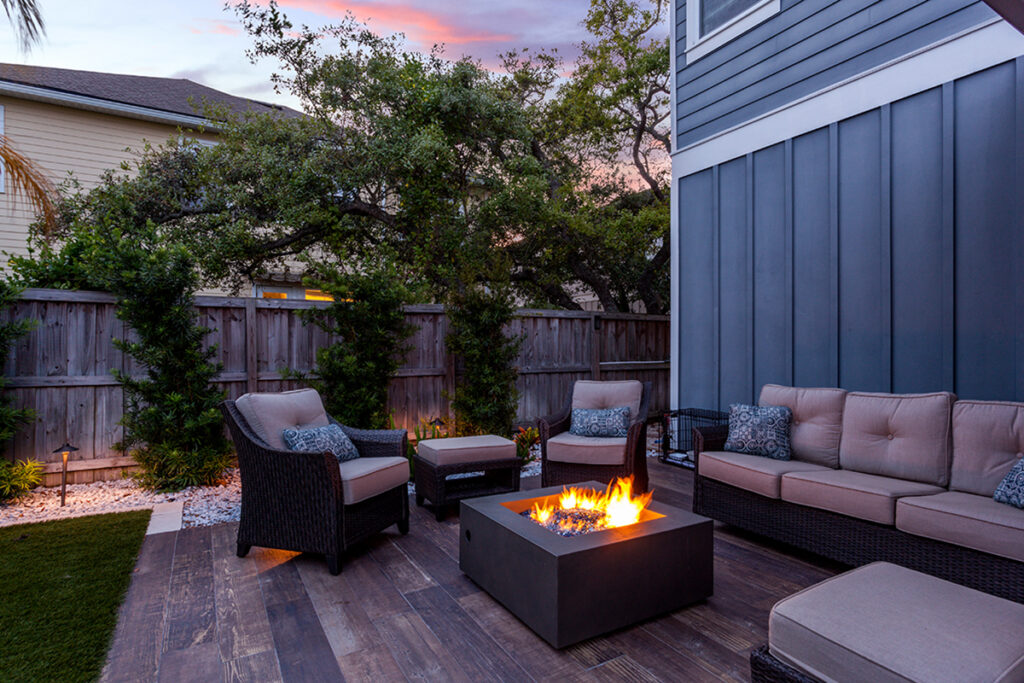 When it comes to adding some privacy for your deck, there are plenty of DIY backyard deck design ideas!
You could add some privacy screens or drapes, plant some tall bushes, or use flower baskets along your deck's rail.
If you go the privacy screen route, make sure to get ones that are tall enough to block out prying eyes. You can use room dividers here for a quick fix that's still pretty to look at. Want to use drapes instead? The airier, the better. You'll still get privacy, but it won't overwhelm your design.
For nature lovers, if you decide to plant some bushes or flower baskets, choose ones that grow quickly. Plus, as an added bonus, they'll provide your deck with some much-needed colour bursts in the coming months.
Hack Your Outdoor Storage
Any deck worth its salt should be able to accommodate all of your outdoor entertaining needs. That means having enough space for both your guests and all of your grilling gear. But if you're short on storage, don't despair.
With a little creativity, you can easily add DIY storage to your deck.
For example, try repurposing an old dresser as a buffet table. Or use large planters to store coolers and other bulky items. With a little effort, you can ensure that your deck is both stylish and functional.
Add Some Lights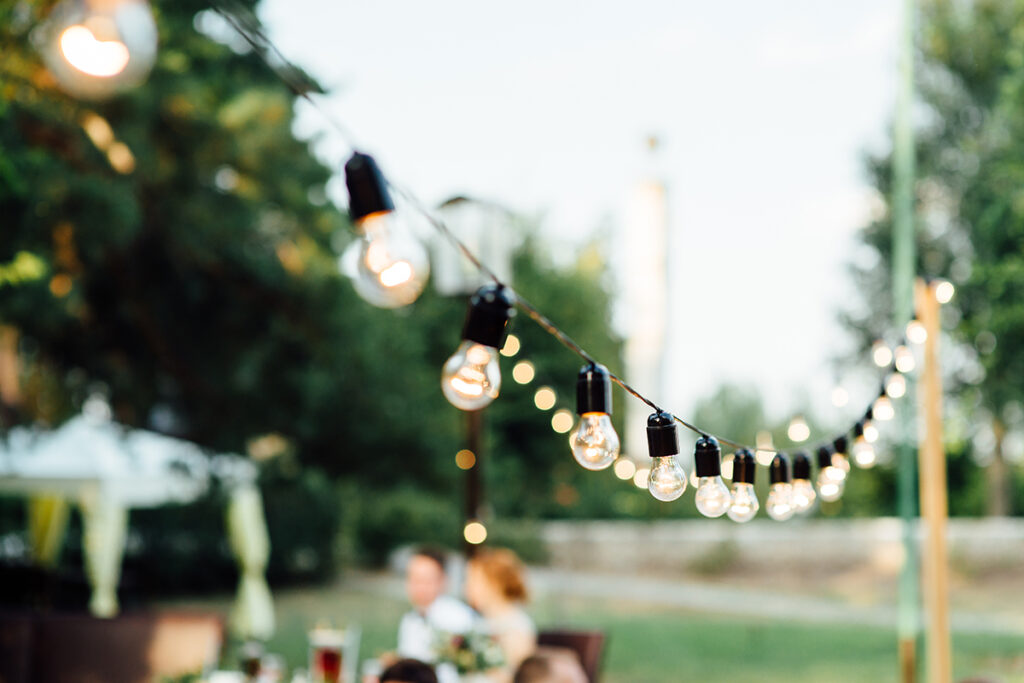 The best part of summer is spending evenings outdoors, and there's no better way to enjoy the evening air than on your own private deck.
Of course, once the sun goes down, it can be tough to see your way around.
That's where string lights for your deck come in. Not only do they look great, but  they are functional.
You can find deck string lights that install easily and don't require any special tools or wiring. Most of these lights run on batteries, so you won't have to worry about running extension cords out to your deck.
Protect Your Deck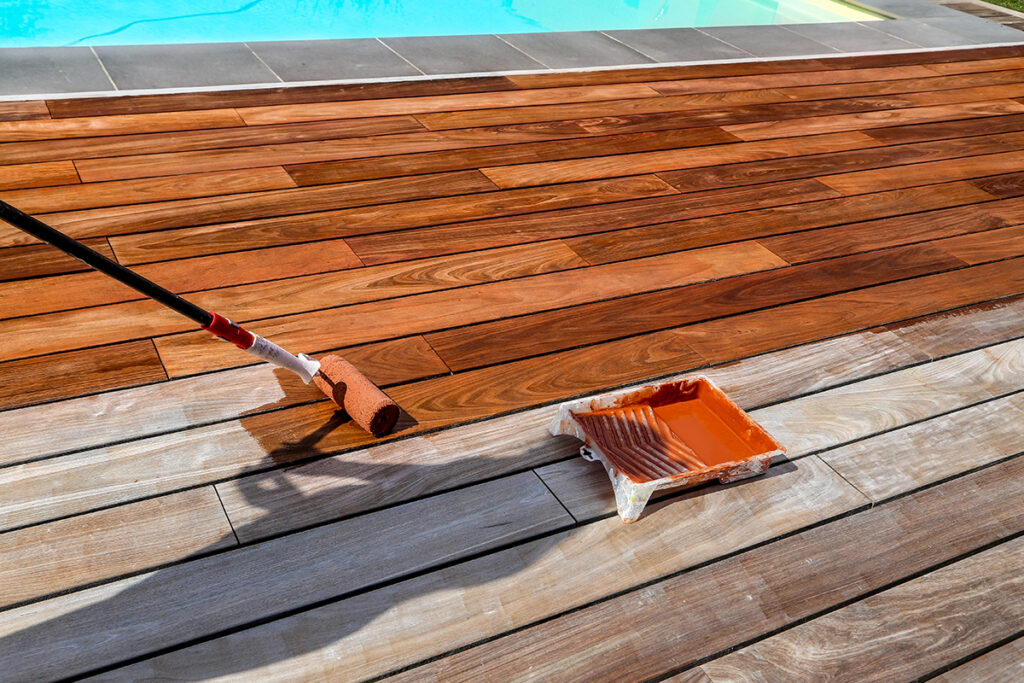 If your deck is in an area that gets a lot of sun, then you'll need to make sure it's properly protected from the UV rays. This could mean adding an awning or using UV-resistant stain on the wood.
Make It Unique
Finally, don't be afraid to add your own personal touch to the design of your deck. This could be anything from built-in planters to customised furniture. Just make sure it's something you'll enjoy spending time outdoors on!
When it comes to backyard deck design, there are endless possibilities, and as the weather starts to heat up, it's important to make sure your deck is ready for it. By incorporating features like pergolas, linens, and outdoor string lights, you can create a space that's both stylish and functional.
So whether you're looking to entertain or simply relax, these 10 backyard deck design ideas will help you create the perfect oasis for outdoor hangouts this season.