The sweet appearance of early spring has started to show. Birds are singing, the sun is staying out longer, and the first colourful flowers are blossoming. All of this points towards one pivotal moment that happens annually: a spring refresh for your home.
This season, consider modern coastal interiors. Known for their airy and balanced aesthetic, coastal homes are an exquisite way to add life to any room. Today, we'll guide you through what modern coastal style is, and some modern coastal design ideas to bring into each core room in your house. 
What Makes Up A Modern Coastal Interior?
First things first: What are modern coastal-style homes? 
While the traditional coastal home decor is known for its rather kitschy vibe; think overstuffed bungalow-style…The modern iteration of this is much more spatially aware and chic.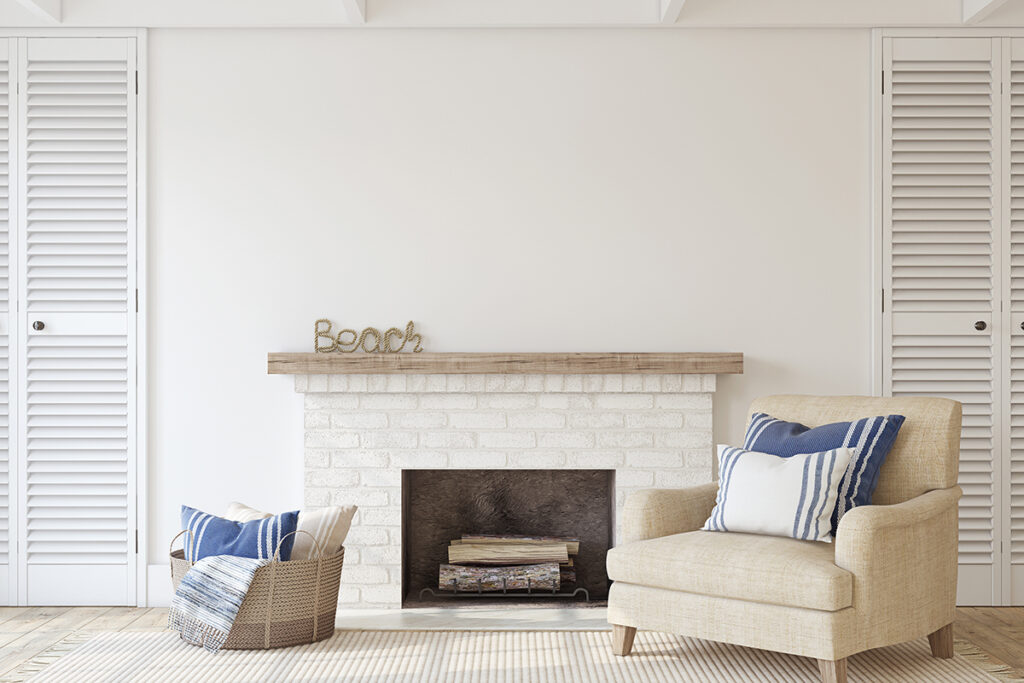 These modern coastal homes are known for their easy, breezy ambiance. Categorised by soft colour palettes, natural textures, and minimalistic furnishings. Every part of the modern coastal style is intentional and should be appealing to the eye. The last thing you want for this style is overwhelm. Think sleek, streamlined, and stylish.
The ideal space will have an elevated beach cottage feeling, not a beach bungalow vibe. That means a great use of inspirational decor; blue ceramics, pattern throw pillows, wicker furniture. 
Tips To Create A Modern Coastal Interior In Any Room
Now that you're looped in on the interior style, let's go through some ways you can bring in coastal home furnishings to each key area of your home. 
Modern Coastal Bedroom Ideas 
Of course, this means we'll be starting with none other than your bedroom. After all, this is your personal sanctuary. A place for respite and relaxation. When considering modern coastal bedroom ideas, there are a few key elements that should make your list, always. 
Organic bed linen 
As we highlighted above, intentionality is key to creating a modern coastal space. This extends to using high-quality, sustainably made items, including your bed linens. 
Linen, when properly sourced, is the perfect light-weight material that adds to the overall 'breezy' aesthetic of your modern coast home.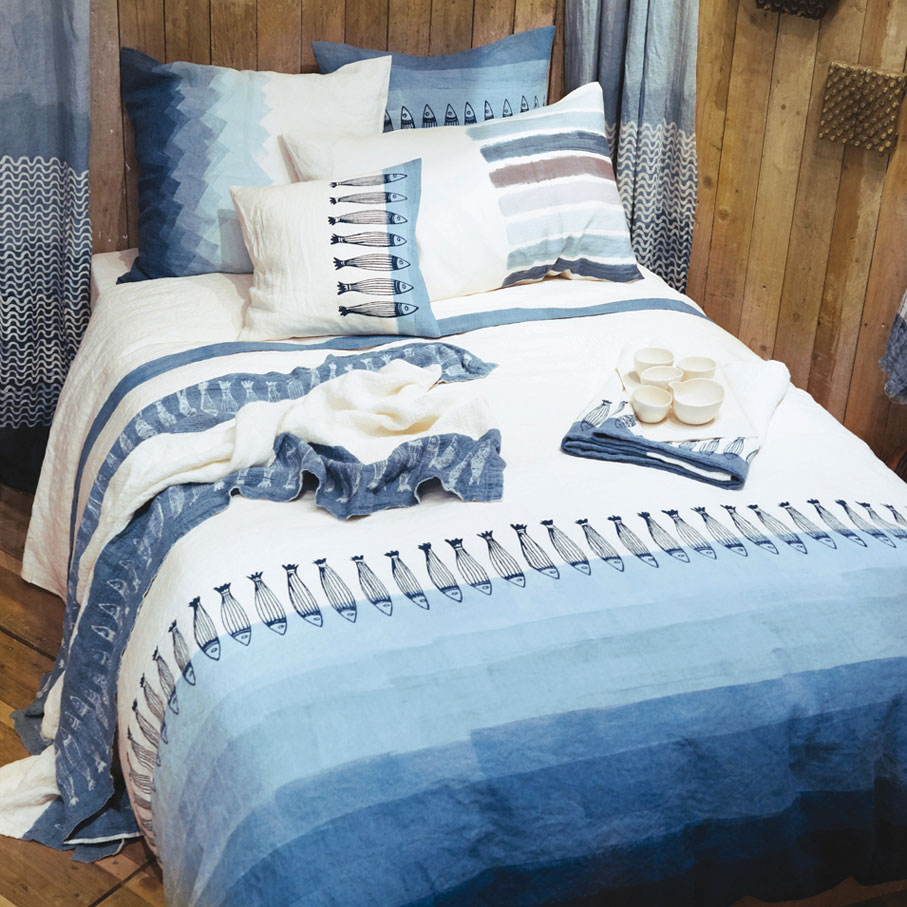 For those seeking a luxurious touch, consider using our hand painted coastal linen bedding sets. These beautiful and enriching linens are made from 100% organic linen and are crafted by master artisans that hand-carve blocks of pear wood to produce the stamps they use to print their own designs onto the fabric.  The result? A truly one-of-a-kind statement in your bedroom. 
Throw pillows 
No bedroom would be complete without modern coastal throw pillows. Layering various colours and textures of pillows on your bed gives it an instant impact. Anything with a seaside or coastal motif will elevate your bedroom further. Think: fish prints, sail boats, or simple colour blocks of blue and grey.
A perfect touch can be found with our hand-printed Gingham blue cushion. This beautiful cushion is made from the natural fibres of the flax plant and the rich, vibrant blues are hand-mixed by the artisans then block printed onto the fabric. Gorgeous, pleasing and coastal approved.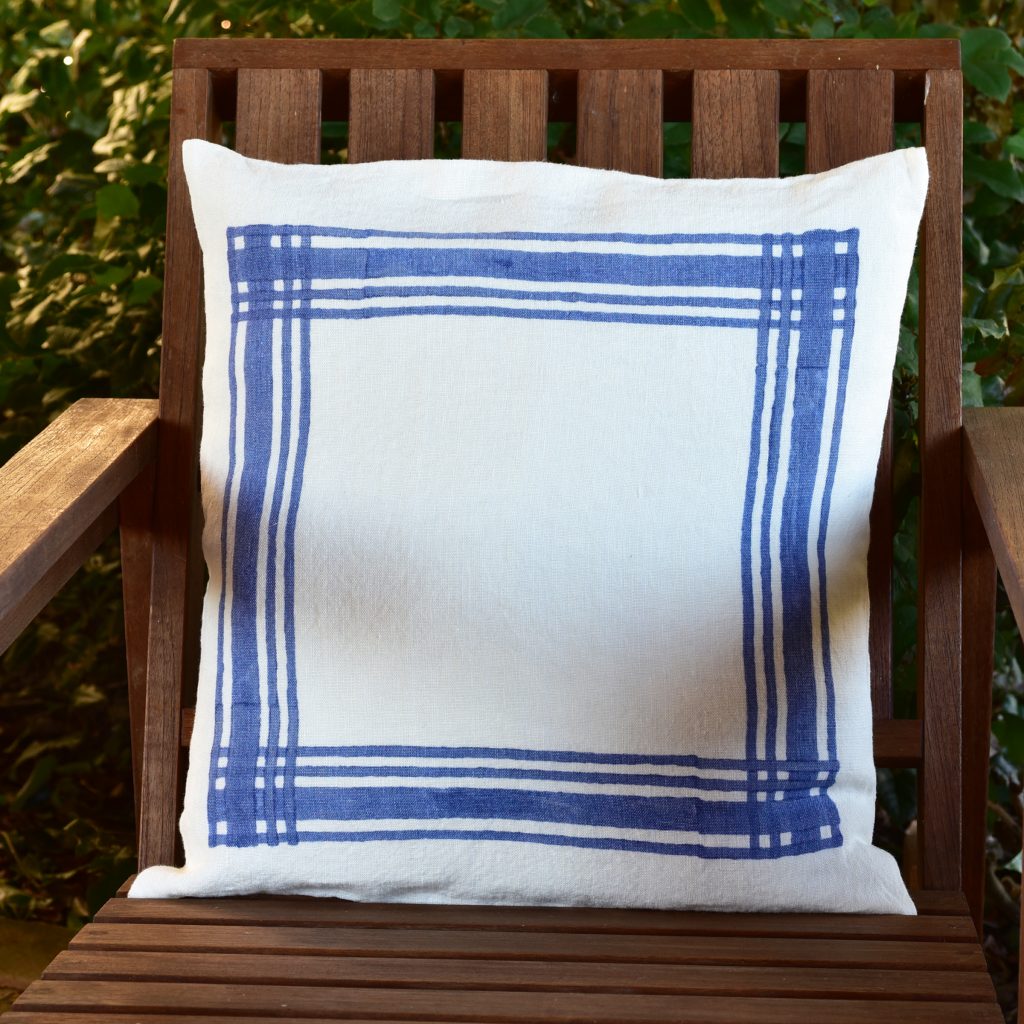 Modern Coastal Kitchens & Dining Rooms
With your brain mulling over the bedroom touches for modern coastal decor, we're now moving into the kitchen and dining room! After all, no  modern coastal house would be complete without some fabulous pieces to better define these beloved areas. 
Tablescape with coastal home accessories 
Who doesn't love a beautifully curated table? It's one of the small ways you show your guests or family that you appreciate their presence. So, when it comes to keeping your modern coastal interior theme strong, consider new place settings, and ceramic plates. A cohesive aesthetic with blues, greens, and whites will go a long way. We promise. 
A quick way to have this built out in time for the warmer months is to peruse our Coastal Collection here at Allora Shop. Within this collection, you'll see our Brushtroke line, which can easily add a refreshing touch of artistic design to your home. Every piece is inspired by the Mediterranean scenes of blue water, with one goal: To make you feel like you're right by the Italian seascape.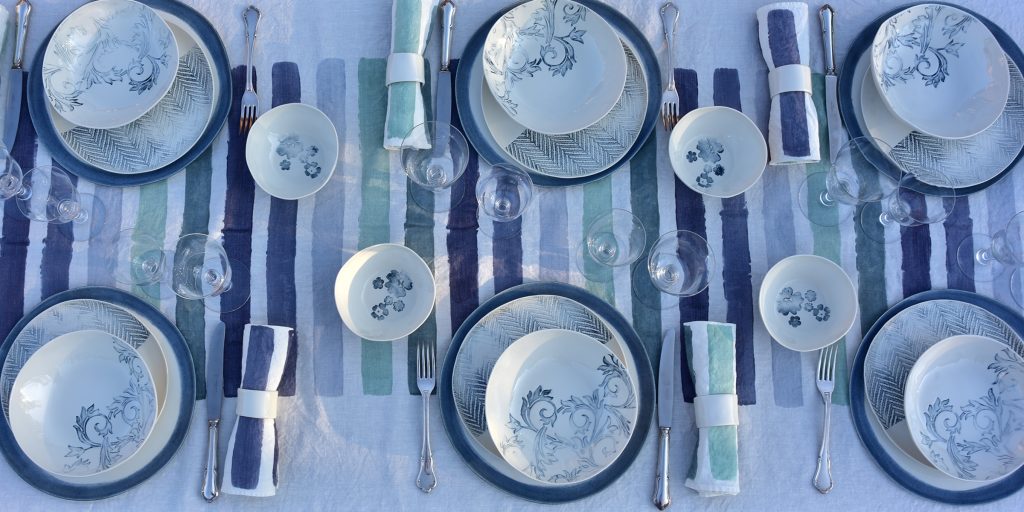 In this line, you'll find that our linen tablecloths and linen napkins all have hand-painted brushstrokes with colours that mirror the white sands and stunning blues and greens of the seashore. 
Add some handmade plates
The other key element to a good tablescape in dining rooms or eat-in kitchens? The perfect complementary plates with flatware. Using handmade ceramic plates or handblown glass plates with cohesive colour schemes can do a lot for presentation. 
While it hasn't been scientifically proven, a little delight from artwork on a plate is sure to make any meal tastier.
Modern Coastal Living Room Ideas 
There is much to be said about a living room – it's a place for gathering to create memories and share small moments of the day with loved ones. So when it comes to crafting the ideal sanctuary for sharing these times, a modern coastal living room can be quite fitting. After all, when carefully curated, it can be the heart of any home and make for instant impact. 
When creating a living room that will be cherished for years to come, and cozied up into for the season ahead, there are a few key elements that you need to consider adding. 
On the list of must-haves, you'll find: modern coastal art. This can be something like wall art with paintings or pictures; or something more subtle, like a decorative sea motif linen towel on your coffee table.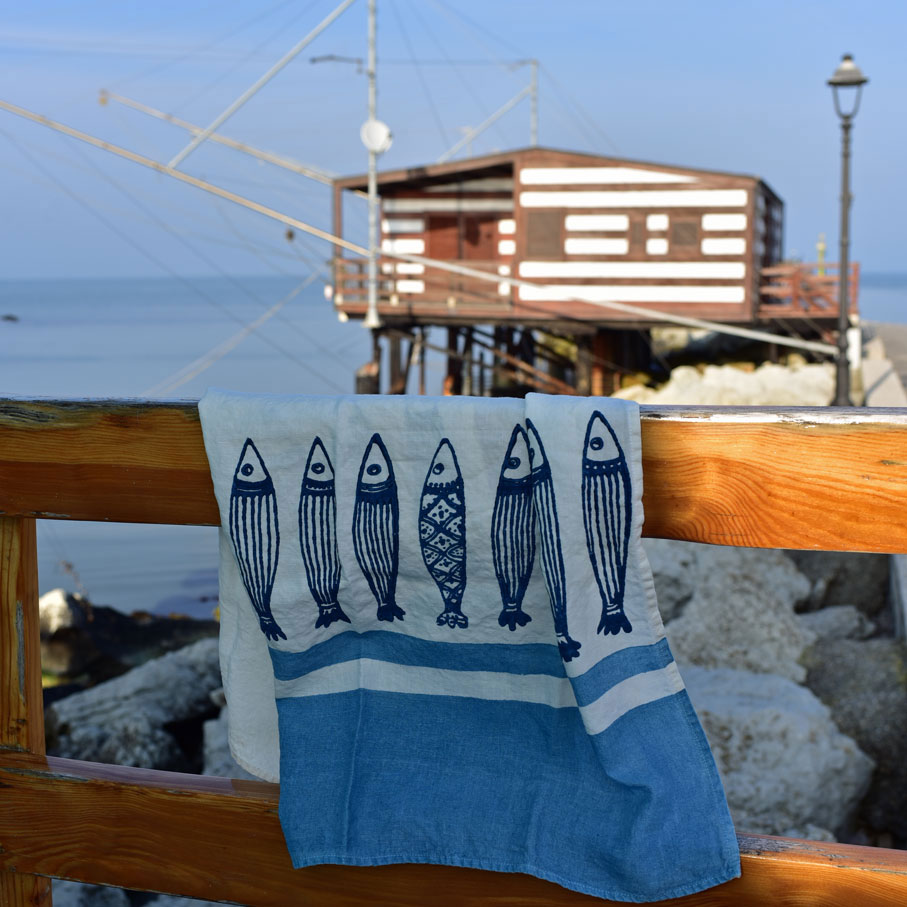 The other necessity is modern coastal curtains. The best pairing for this is anything light, and linen. 
Finally, don't forget a good throw blanket in a coastal chic blue or white hue. These will top any couch or rocking chair off perfectly.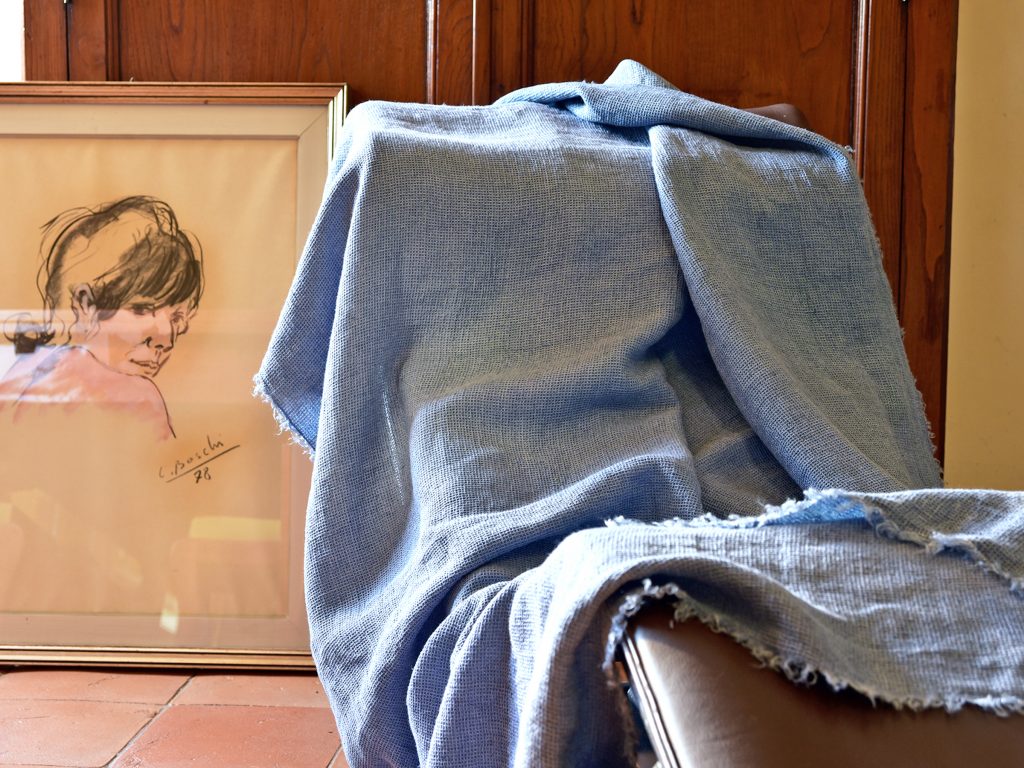 In all, modern coastal home improvements are a defininite way to instill a sense of soothing serenity into your space. Whether you decide to refresh your entire home for the spring season ahead, or just incorporate a few, key modern coastal decor touches, we promise you that either way you'll be content. Explore our entire modern coastal line today.