Paolo Buffa chair. Credit: 8 Hollandstreet
Move over, cold, modern interiors. There's a new style in town, and it's taking over homes everywhere. Taken by the looks of yesteryear, vintage inspired interiors are all about creating a warm and inviting space that feels like home. From cosy cottage bedrooms to lavish luxury living rooms, vintage style is all about embracing the old-fashioned and the handmade.
But don't worry – you don't have to scour antique stores for hours to get the look. Just add a few vintage-inspired pieces to your space, and you're good to go. Read on and learn how to get the look for your space today.
What is a vintage inspired interior?
Wondering what exactly is this interior? Let us tell you.
Generally speaking, it is an interior that is inspired by a specific period in history. This could be anything from the Victorian era to the 1950s. While there are many different styles of old time interiors, they all share a few common characteristics. These include an overall feeling of nostalgia, a focus on quality craftsmanship, and a sense of style that is unique and personal. If you're looking to create your own vintage interior, start by focusing on these three key elements. With a little effort, you'll be able to create a space that feels like it's straight out of another era.
Here are five extremely easy ways to achieve a vintage, old-meets-new appearance in your space:
Choose rich and warm colours for the walls, furniture, and decor to craft the perfect vintage inspired interior
When it comes to vintage interiors, there are two things that are always front and center: rich, beautiful colours and feeling like you're transported back in time. Colours like deep jewel tones and earthy hues are key to creating a vintage style design interior space. And while these shades are often used in bold ways (think painting an entire wall in a single shade), they can also be incorporated into more subtle design details.
Incorporate antique furniture and decor pieces into the space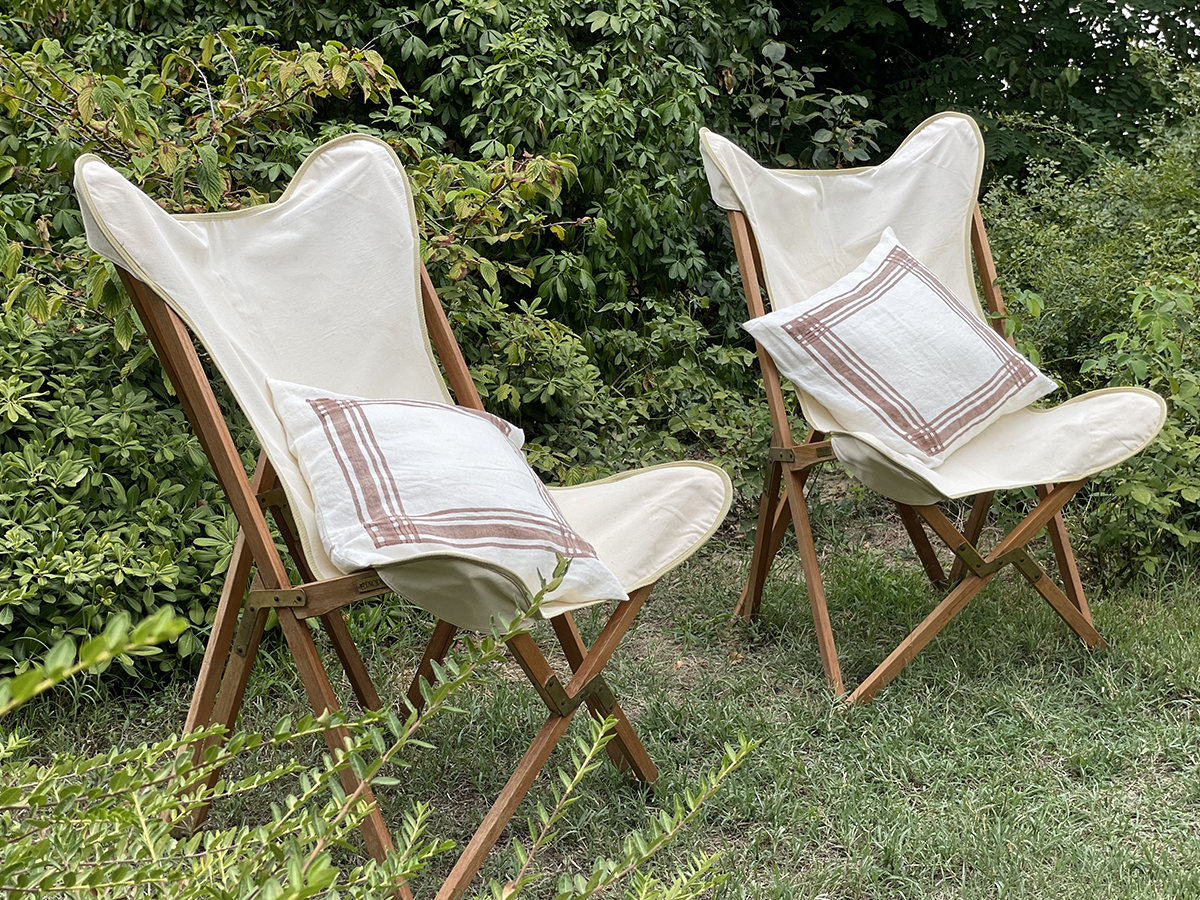 Another common element of vintage inspired interior design is the use of antique furniture and decor. This could be anything from a well-worn armchair to a vintage chandelier. The key is to choose pieces that add character and interest to the space. When you're looking to give your home a makeover, there are two core things you'll need to do. First, take an inventory of your existing furniture and decor. What pieces can be kept and what will need to be replaced? Then, two, once you have a good idea of what you have to work with, you can start shopping for vintage-inspired pieces.
Accessorise with vintage-inspired accents, such as light fixtures and mirrors.
Adding vintage-inspired accents to your home can give it a unique and stylish flair. Light fixtures and mirrors are two great ways to do this. Vintage inspired light fixtures can add a touch of elegance to any room, while mirrors can help to create the illusion of more space. And best of all, these accents can be found at a fraction of the cost of their modern counterparts. So if you're looking for a way to add some personality to your home, consider these classic accents. They're sure to make a splash!
Use vintage-style fabrics for curtains, throw pillows, and other textiles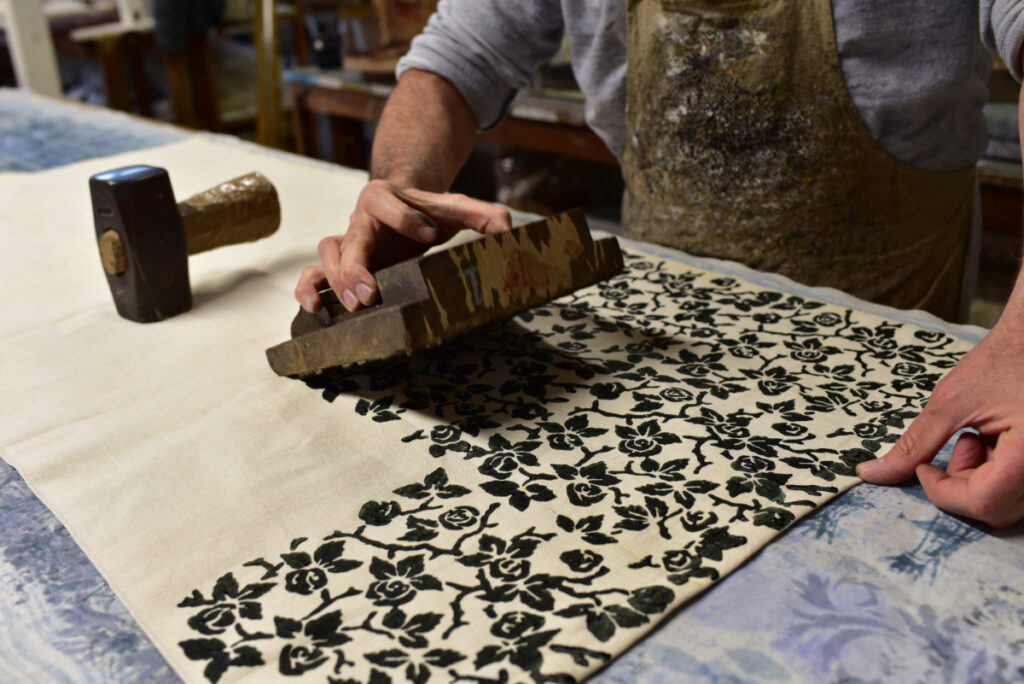 Vintage style fabrics can add a touch of elegance to any room. Curtains made from these kinds of fabrics can help to create a feeling of sophistication, while throw pillows made from true vintage materials or retro inspired patterns, can add a bit of whimsy. In addition, vintage-style fabrics can be used to make other textiles, such as tablecloths and table runners.
Whether you're looking to add a touch of class to your living room or you're simply looking for a bit of nostalgia, these fabrics can never be a bad choice.
Our personal favourites? The use of a quality vintage inspired, handcrafted block linen table runner. Used in a dining room, you can really complete an old-meets-new aesthetic in no time while having a sense of artistry on hand.
Be sure to consider the
Vintage Linen Table Runner in Pomegranate.
We guarantee you'll love it!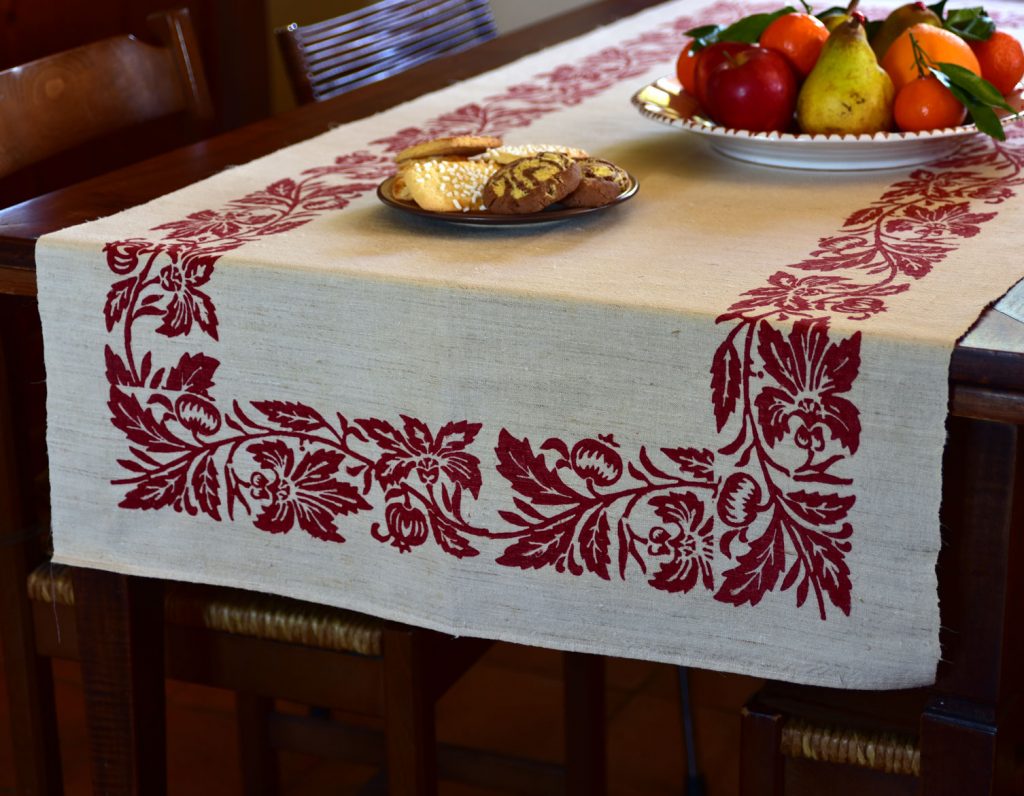 You can also find a way to make a bedroom look retro chic with our Vintage Hemp Linen Cushion Cover. The Rose Garden print, made with patterned hand carved blocks of pear wood, can make the most excellent addition to a shabby chic interior.
Display vintage photographs and artwork throughout the space
Lastly, a vintage inspired interior is one that takes cues from the past but doesn't feel overly stuffy or dated. To achieve this look, start by incorporating vintage photographs and artwork into your space. Look for pieces with interesting stories or that capture a moment in time. Then, mix in some vintage-inspired furniture and decor to complete the look.
Don't be afraid to mix and match different styles – the more eclectic, the better! With a little bit of creativity, you can easily create a vintage-inspired space that feels fresh and old-meets-new.
Scatter family heirlooms throughout your room
Scattering family heirlooms throughout your room is another great way to add a vintage-inspired touch to your décor. Whether it's an old photo frame, a piece of jewelry, or a vintage book, incorporating these items into your décor will give your room a unique and personal touch. Plus, it's a great way to keep your family history close at hand. What more is there to love than that?
PS You can also invest in one of Allora's handmade glass dishes and start an heirloom collection for your family! Better to start somewhere for future generations!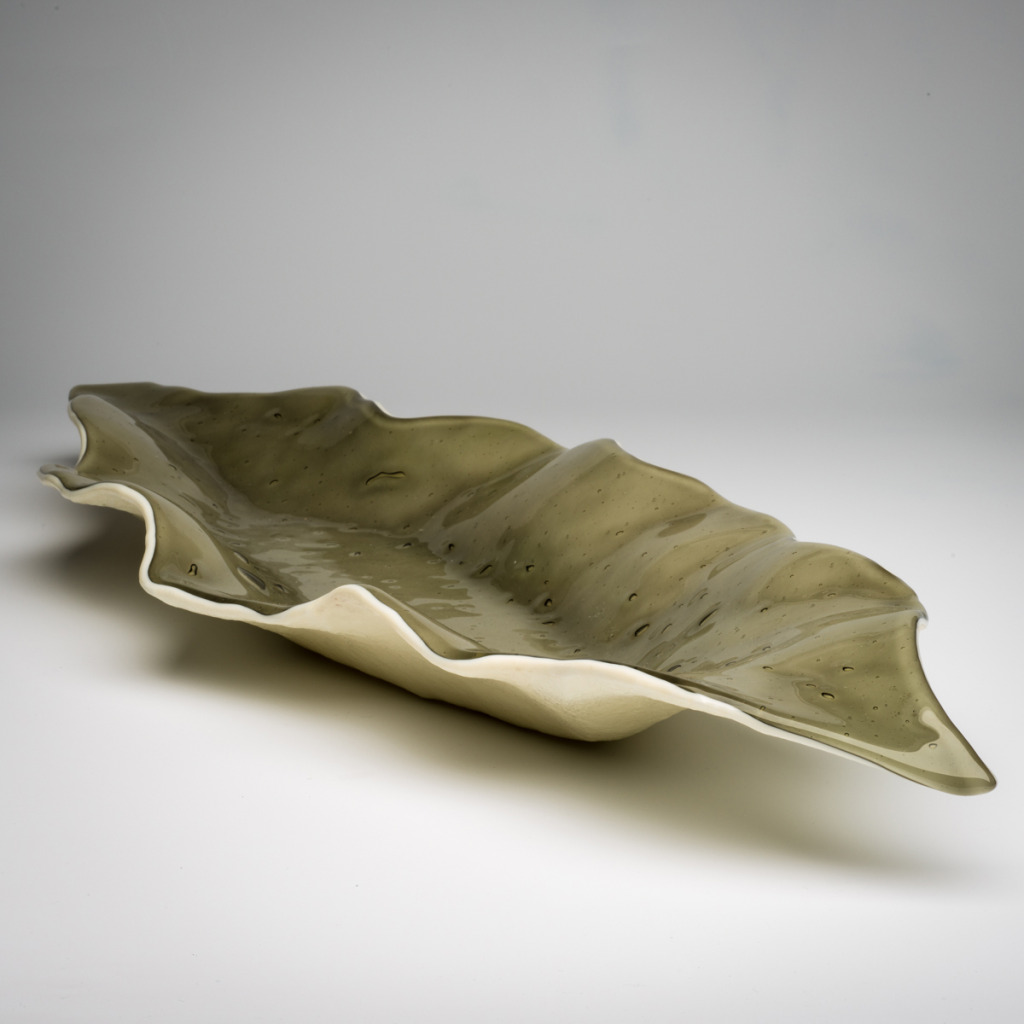 So there you have it — If you're yearning for a bygone era, never fear! With a little effort, you can easily create an antique-inspired interior in your own home. Chances are, you have some items hidden away in your attic or basement!
Give them a good dusting and incorporate them into your décor. If you don't have any old time items, don't worry – there are plenty of ways to create the illusion of age. With a little ingenuity, it's easy to give your home a vintage makeover in no time.