Nothing says winter like an evening spent snuggled up in a warm, soft blanket. Whether that be in bed with a good book after a long day, or curled up on on the sofa watching a film with someone special, achieving ultimate comfort during the season of biting cold weather is near impossible without a cosy covering. Most blankets available on the market are designed specifically as supplements to bedding and can be ill-suited to any other uses, which is why we at AllÓRA believe in the superiority and benefits of linen throws.
Throws fulfil the same fundamental purpose as blankets, and then some. Not only do they keep you warm when added as an extra layer to your bedding, but they can be used in your living space should you (for example) prefer to envelop yourself in a plush coverlet whilst sipping on some hot cocoa. In addition to this, throws have become a stylistic must-have of any luxury interior, so their versatility is not just practical but aesthetic too.
While you can find throws on the market made out of everything from cotton or fleece to wool, it is our firmly held opinion that linen reigns supreme as the best fabric for these items of homeware. Continue reading to discover the countless benefits that are to be reaped from owning artisanally made linen throws.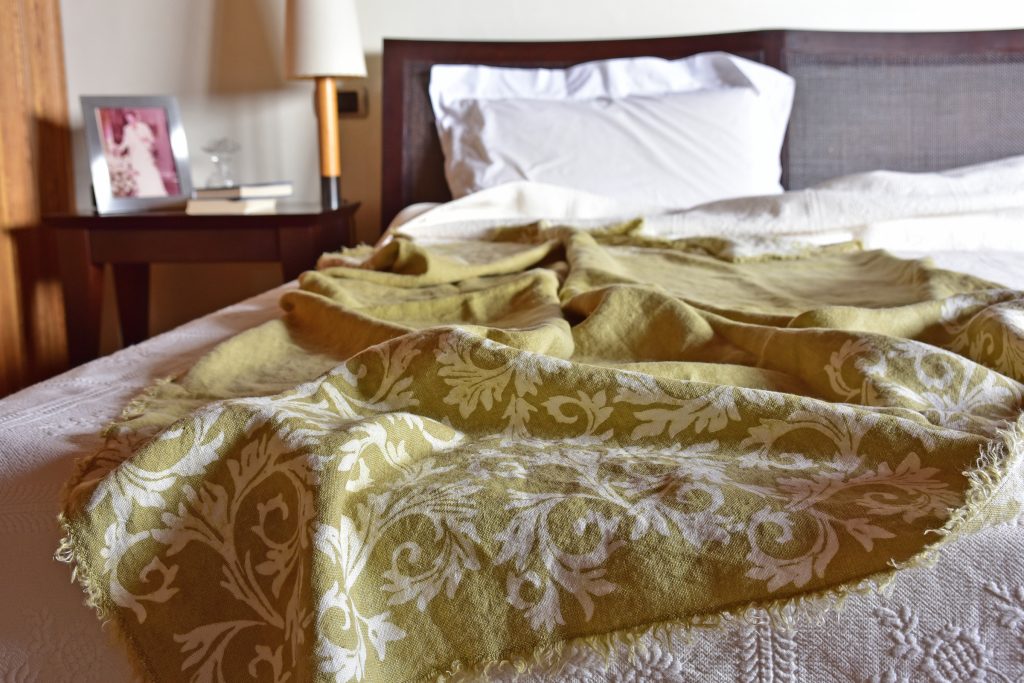 Benefits of Linen Throws
Warmth
Of course, the most basic function of a cosy product such as a throw is to provide warmth. Due to there being a number of unfortunate yet common misconceptions about linen, you may be under the impression that it is not that warm a fabric. But you would be mistaken. Linen's natural fibres, taken from the flax plant, are hollow. This means that the fabric is actually a fantastic insulator as its fibres have the ability to trap warm air from body heat – so no need to keep that old electric blanket that's sitting in the cupboard! A linen blanket will keep you toasty through its natural properties alone.
It is true that many people associate linen with the warmer months, perhaps because the fabric's moisture-wicking qualities help absorb perspiration from the skin and make it a popular choice for summer garments. However, it is for this same reason that the material is ideal for winter too. Wrapping yourself in a cotton blanket by the fireside or layering your bedding with an extra fleece bed blanket can sometimes get too hot, uncomfortable and even (dare we say it) sweaty, but linen's temperature-regulating abilities ensure that it keeps you just cosy enough.
It goes without saying that your linen throws will need laundering from time to time, but do not worry. Linen fabric's breathable fibres means that they will dry quickly, making your machine washable blankets ready for use again in no time.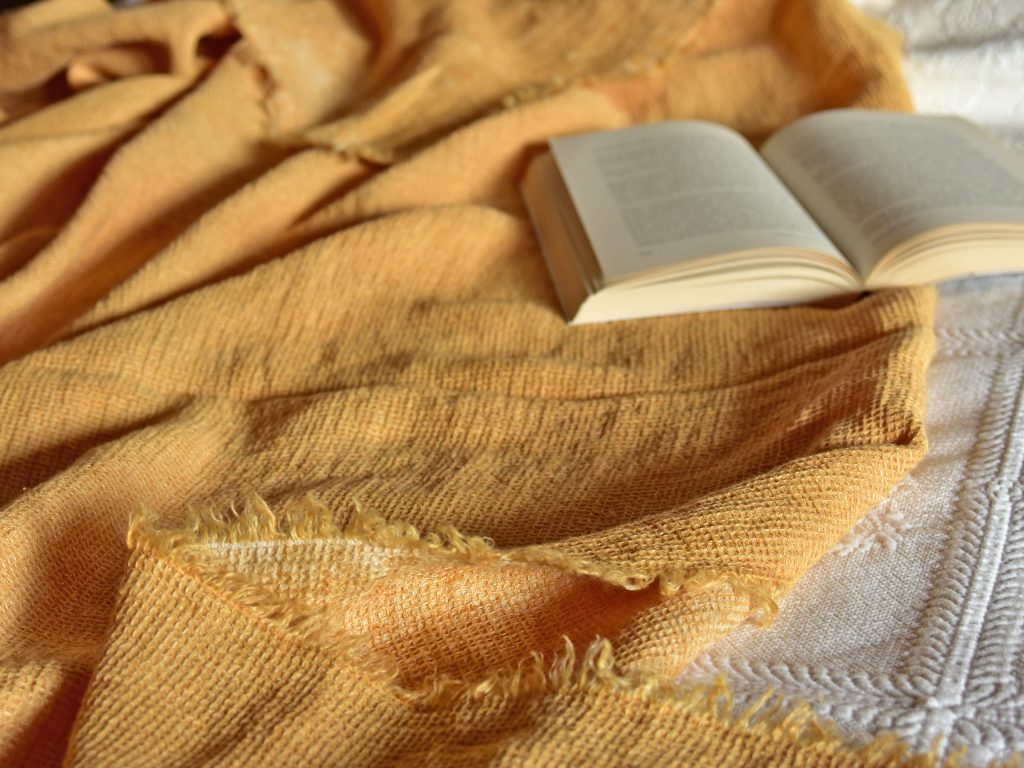 Texture
Another of the old wives' tales that is so regularly mentioned regarding linen is that it is a coarse fabric, yet in reality it is extremely soft and an ideal companion for snug moments. While poor quality linens and some mixed blends of the fabric can have a slightly rougher feel, pure linen like ours is woven from incredibly fine fibres that are pleasant to touch. And it doesn't stop there; unlike other fabrics such as cotton which can deteriorate over time or fleece which can become lumpy, linen actually gets softer the more it is used, improving with every wash.
Linen's tactile wonder goes even further. The fabric is known for its stonewashed look, and this scrunched surface has become synonymous with linen, giving it a crumpled and relaxed feel. Its distinctive texture is the result of microscopic breaks in the fibres which not only look great, but subtly massage the skin and have an extra plush effect. So, along with the added bonus that the desirable creases mean no ironing is required, linen throws have a finish that is not just soft, but super soft.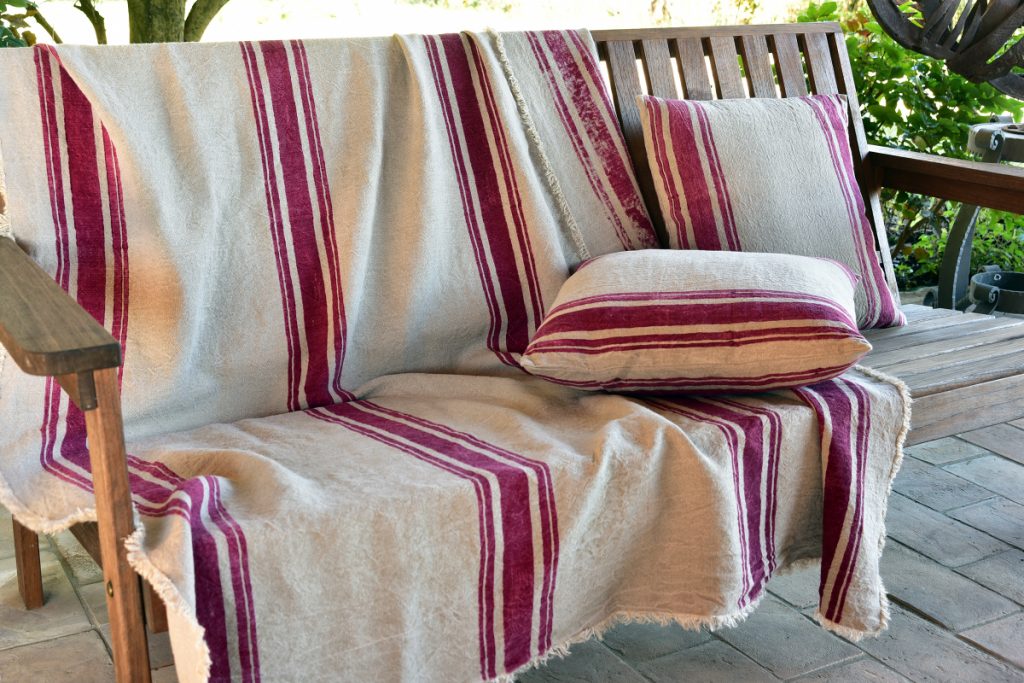 Quality
When snuggling up in a throw, it goes without saying that your skin will be close contact with the material. Because of this, your choice of throw fabric is paramount, and luckily, we know a textile that ticks every box. Linen is hypoallergenic and has anti-bacterial and anti-mite properties, making it a safe and hygienic option for anyone who may come into your home. Being 100% organic, you can be sure that your linen throws have not been processed with any harmful chemicals or synthetic fibres and that everyone from adults with sensitive skin to babies benefits from being in close proximity to it.
Additionally, the high quality of linen throws guarantees unrivalled durability. Hand-woven by master artisans using techniques that have stood the test of time, these throws have a composition of such a standard that they truly qualify as investments and will last long enough to become family heirlooms.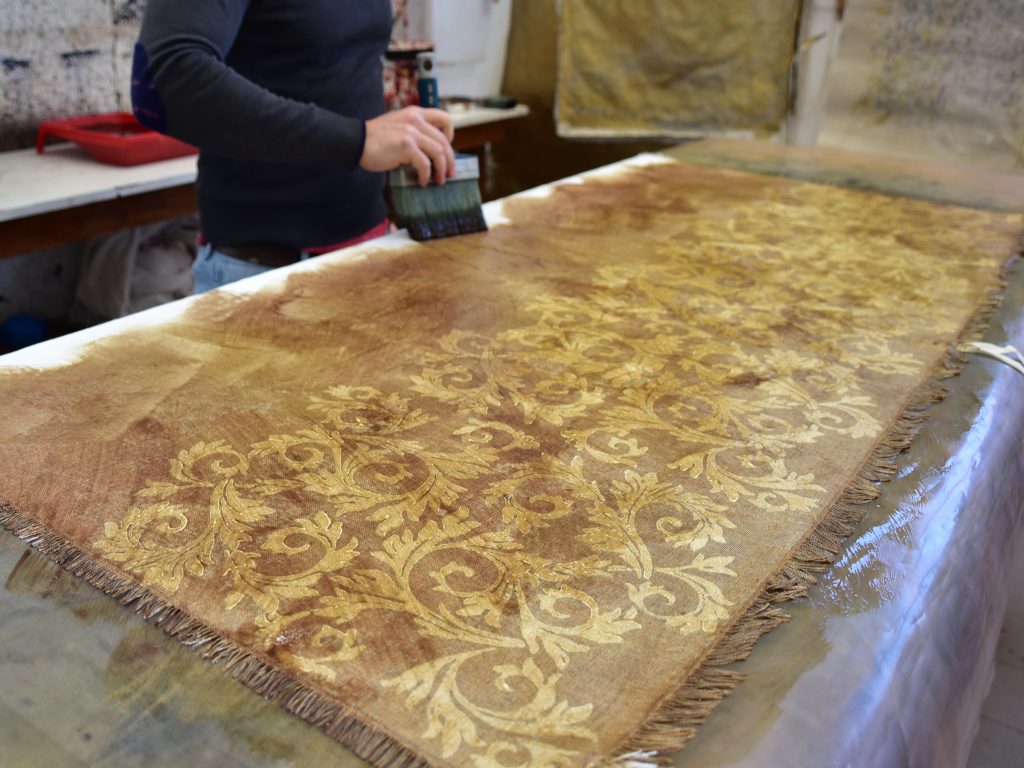 Design
Last but by no means least, beautifully designed linen throws offer an opportunity to enhance the decor of your home's interior. Coming in a wealth of eye-catching colours, prints and weaves, the designs of throws can be the perfect accent for a living room or bedroom by complementing cushion covers or linen duvet covers and bedding. No matter whether you prefer it smooth, waffle, hemp or quilted, a linen blanket can be an effortless expression of the winter season, whatever your taste.
Consider displaying your throw neatly folded at the foot of your bed or across the back of your sofa to create an inviting atmosphere. Alternatively, to achieve a more laid-back vibe, try subtly coordinating your throw with your cushions while draping it over the arm of your sofa or chair.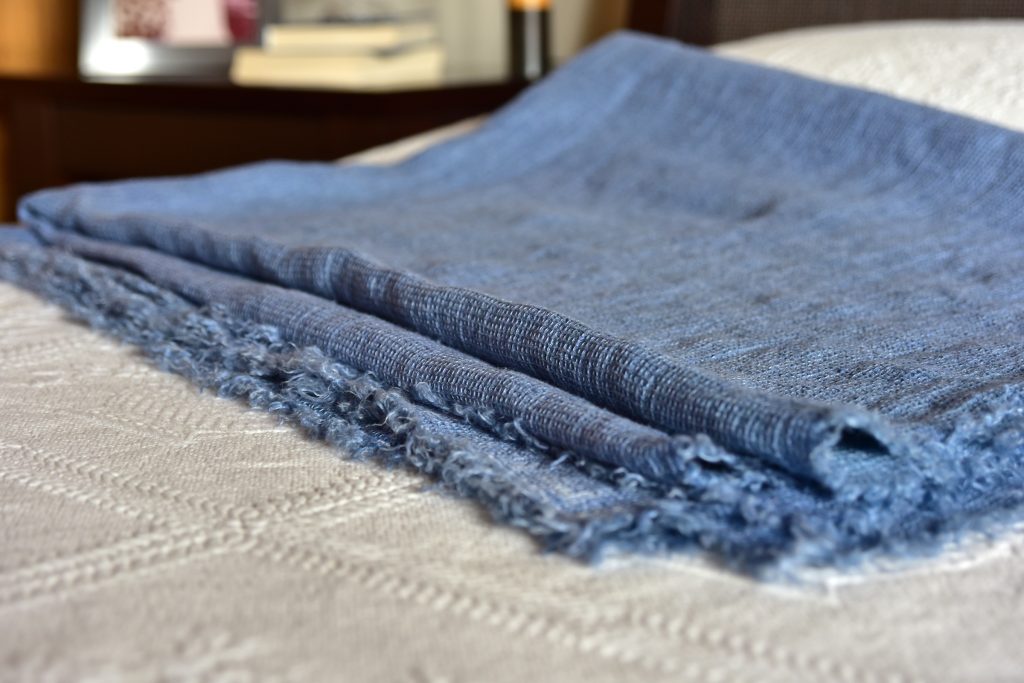 It is clear that no one should see the winter through without the benefits of linen throws. Browse our throws and blankets range here and give your home that finishing touch.