Welcome to the fourth and final part of our colour series, Styling with Pink. Pink is the focus colour of the week, inspired by the hues of the Tuscan grapes and the magnificent colour of the sky around harvest time. September and October are the perfect months to harvest grapes for wine. The evening sky at sunset turns a magical shade of pink with a shimmering golden sun, reflecting the colours of the grapes on the vines. This is the inspiration behind many of our pieces at Allora. We travel through Tuscany sourcing handmade, traditionally crafted items that are made exclusively for our customers.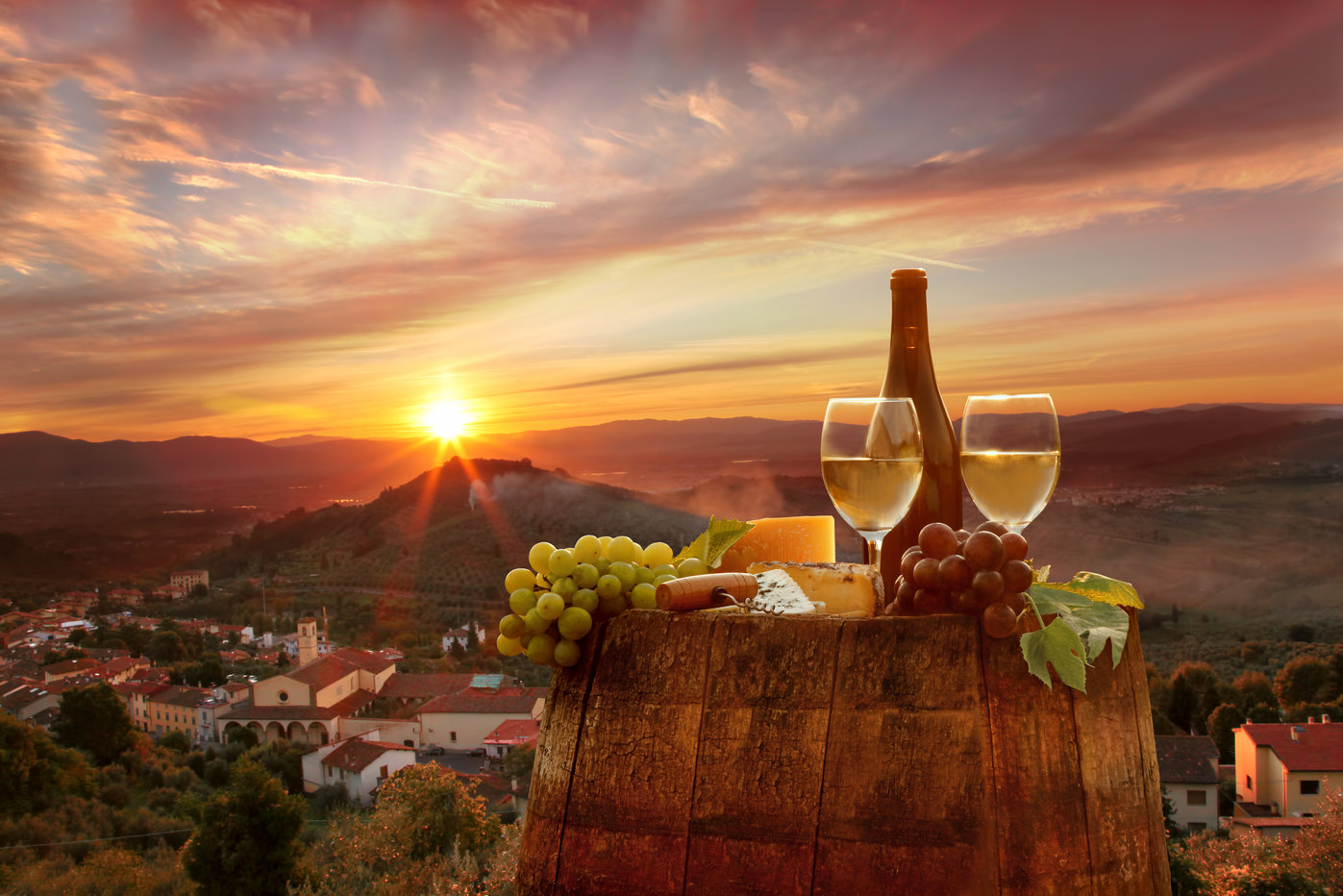 The Colour Pink
Pink is a colour associated with compassion, nurturing and love. The deeper the pink and closer to red, the more passion and power evoked. It's softened by white to make it more feminine and romantic. Use it in a room to inspire warmth and comforting feelings. It's a calming colour that can evoke feelings of unconditional love.
The old cliché is to keep pink to the bedroom or nursery. Pink can work equally well in the kitchen, dining and living room when used as a splash of colour. Deep pink is the kind of colour that can be overpowering when used on walls. Of course, that's completely a matter of personal preference!
Colour Combining
Pink loves neutrals like grey, cream, and white. For a medium shade of pink, pair with warm browns, forest green, orange, light blue or golden yellow. Deep shades of pink work well with pastel pink, burgundy and even black. See more colour matching with pink ideas from Better Homes and Gardens.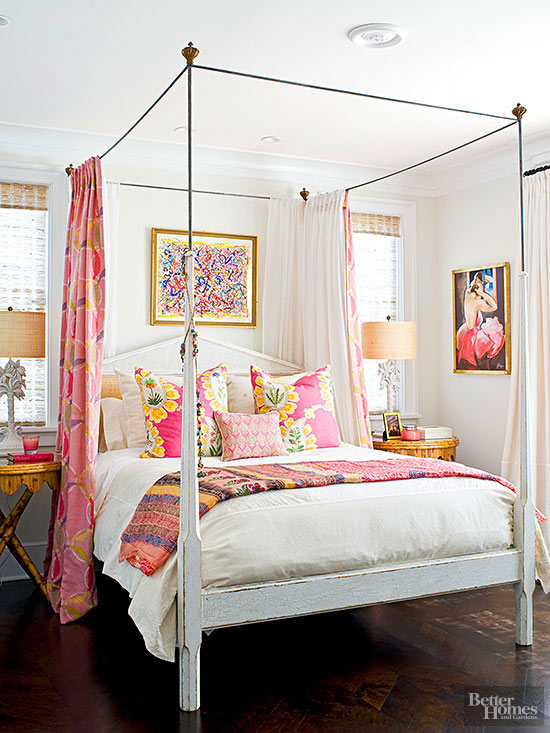 Add Splashes of Colour
Pink can be a bit overwhelming for some to use as the main feature in a room, so why not add a few small touches? We have sourced the perfect pink pieces for your home.
This hand-thrown Tuscan dinnerware set reminds us of the beautiful shades of the Tuscan grapes before harvest. Its rustic style is an adorable addition to any dining table and is also available in other colours on our website.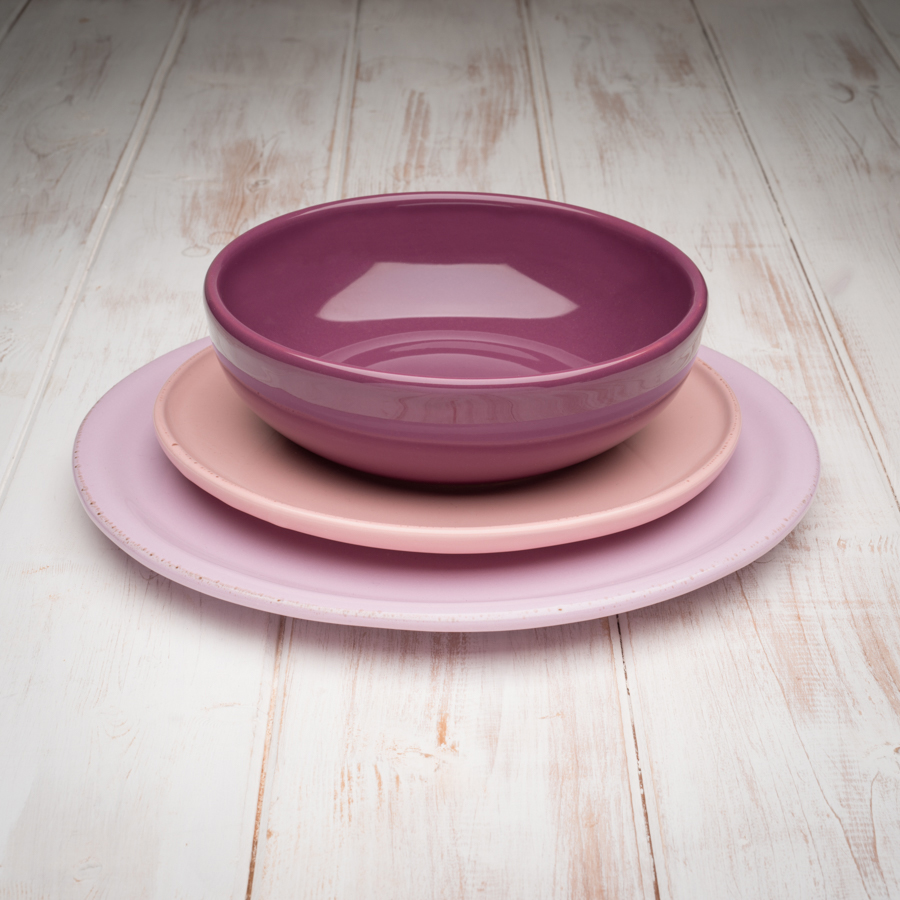 SMEG have a wonderful range of retro kitchen appliances that would look great in any kitchen. We love this stand mixer in pastel pink, also available at John Lewis.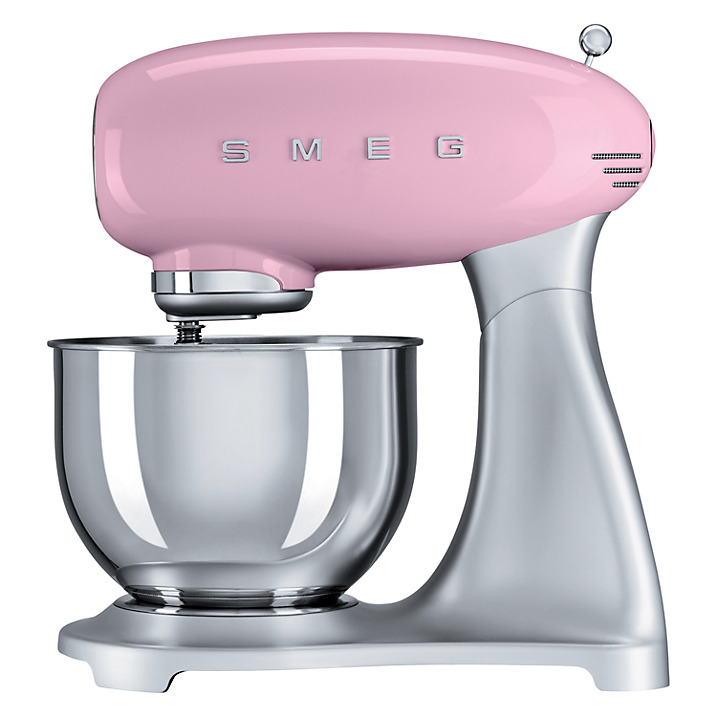 This Floe Tealight Holder by Norman Copenhagen almost reminds us of a miniature antique oil lamp. It's a simple, sleek design and will add just a hint of pink to your room.
Get the Look
Pink doesn't have to be all frills and lace. It can be sophisticated and grown up. StyleCaster provide some excellent tips on their blog, 12 (Adult) Ways to Decorate With The Colour Pink, along with some beautiful images. Here's a great example from their blog. Photo from Elle Decor.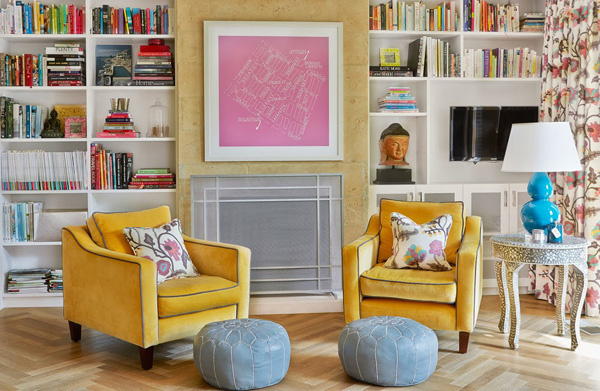 Decoist bring pink to city living on their blog Pretty in Pink: Decorating Your Home With Tinges of Pink. It's an almost masculine take on how to decorate with pink. Photo from their blog, below.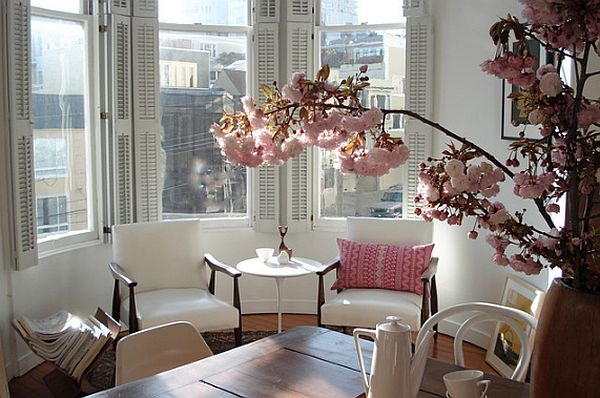 We hope our colour series has helped you to come out of your colour comfort zone and experiment a little! If you missed the previous blog posts, see Styling with Green – Part 1 of our Colour Series.