Welcome to the first in a four-part blog series on colour. This week, we were inspired by the magnificent green rolling hills of Tuscany. We spend a lot of time travelling through Tuscany sourcing handmade crafts for AllÓRA and often stop to admire the vast rolling hills with beautiful vineyards of all shades of green and yellow. The stunning colours found in nature provide the perfect inspiration for local artisans to craft their traditionally made pieces.
The Colour Green
The most peaceful of colours. Colour can influence your mood and thoughts, so it's always wise to choose carefully. Green is the colour of tranquillity, health and wellbeing. It's a good colour to use for almost any room in the house as it will help you to unwind and relax, creating an atmosphere of peace and harmony. Hospitals often use it in their decor to relax and calm patients before treatments. It's the easiest colour on the eye.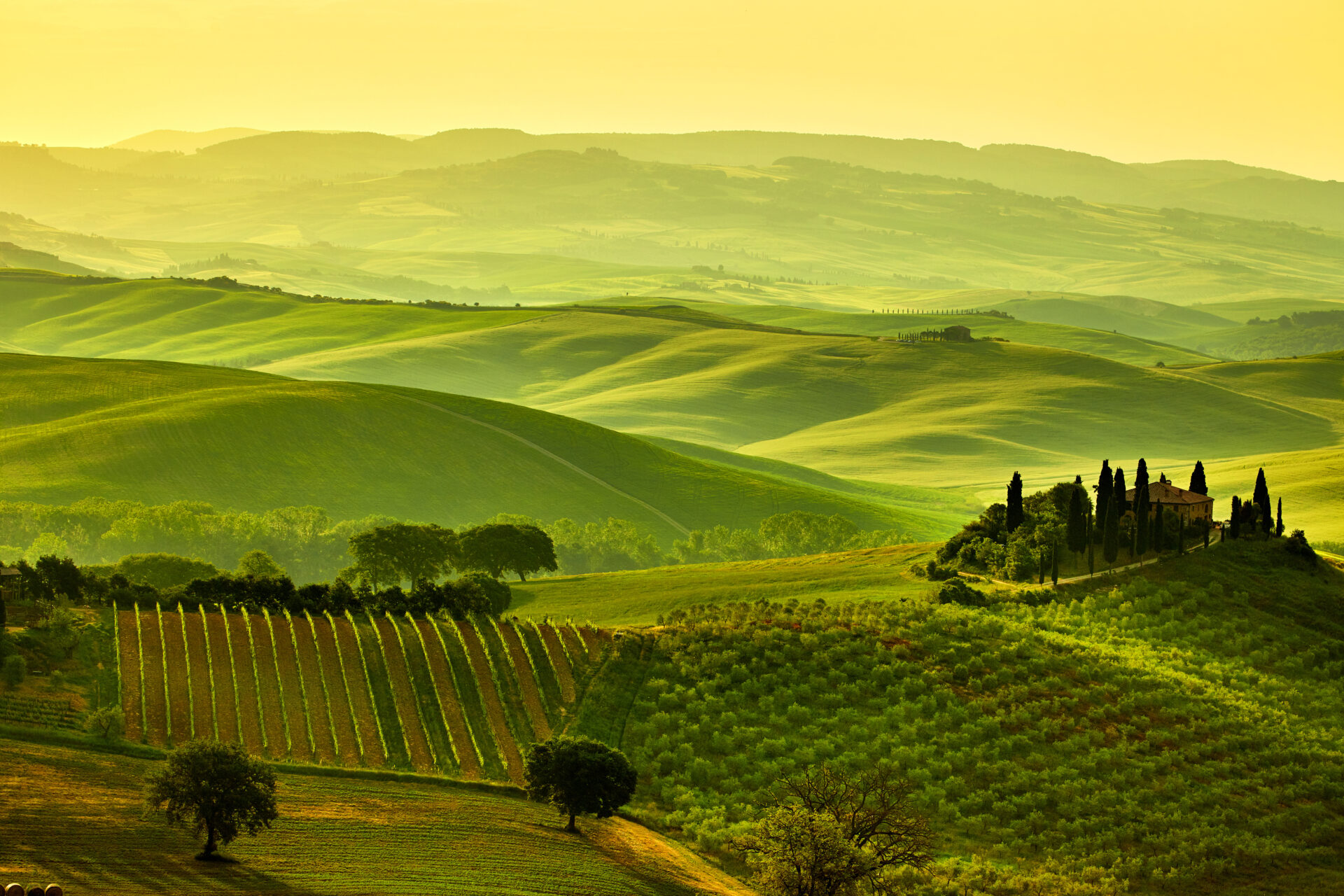 Colour Combining
As it's not overpowering, green can be used as the main colour in your room decor, or you can combine it with a range of other colours. Pair with white for a chic look in the kitchen, or to enhance it's calming properties. Combine with blue for a refreshing colour scheme in the living room or match with yellow to add cheerfulness to any room in the house.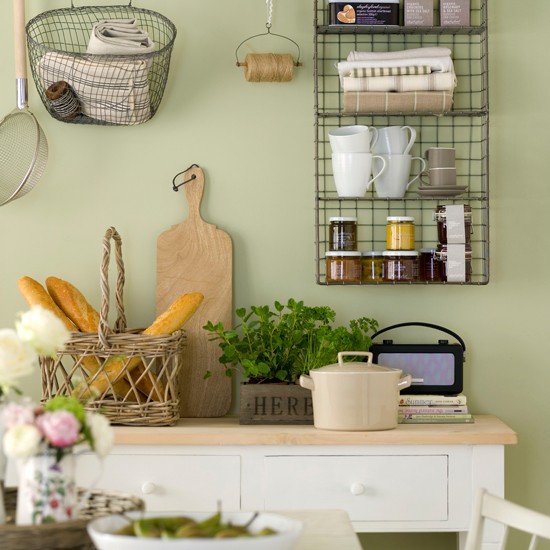 Image – House to Home (Green Kitchen Colour Ideas)
Add Splashes of Colour
A colour change doesn't need to be as drastic as painting the walls. Add splashes of colour with a few simple touches around the house. We love this green dinner set as it's made up of various shades of green, just like the hills of Tuscany. Handmade Tuscan dinner set available on our website. Pair with a white linen table cloth, or alone with a rustic wooden table for a more relaxed look.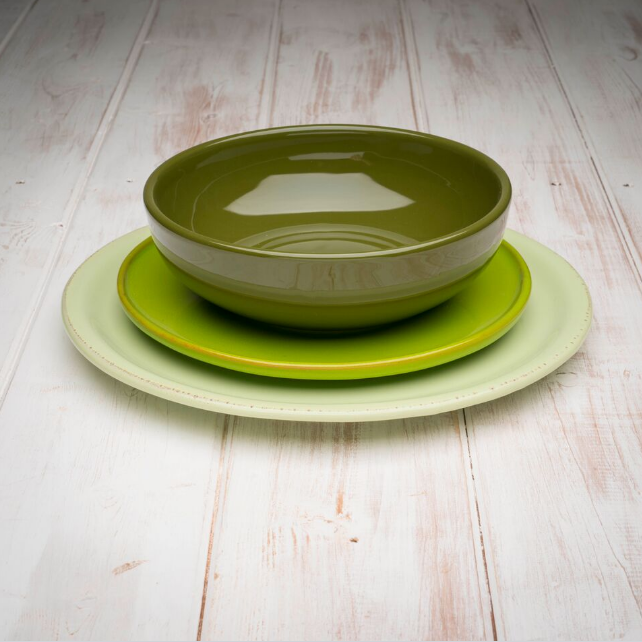 Update your living room or bedroom with this beautiful green velvet vintage style armchair in Sao Paulo from Maisons du Monde. Adding one key piece is a great way to experiment if you are new to colour. It's less daunting to add colour piece by piece.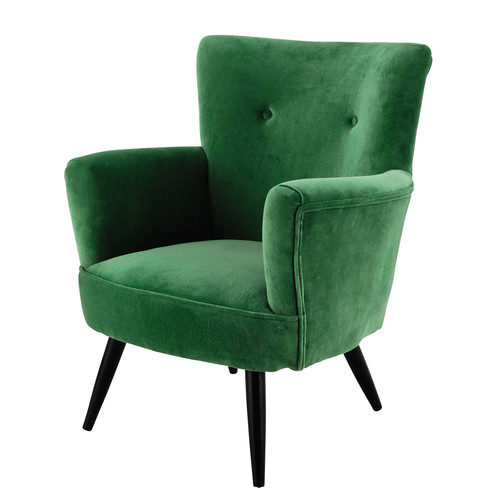 Get the Look
If you are planning something a bit more dramatic, we've found some of the best styles around! Coastal Living have a wonderful collection of coastal themed rooms – 17 favourite green coastal inspired rooms.
For the latest fashions in wall colours, we love this blog from ItalianBark on Green Wall Paint Trends of 2016. From dark green, smoke green and light green, green walls have become a trend this year!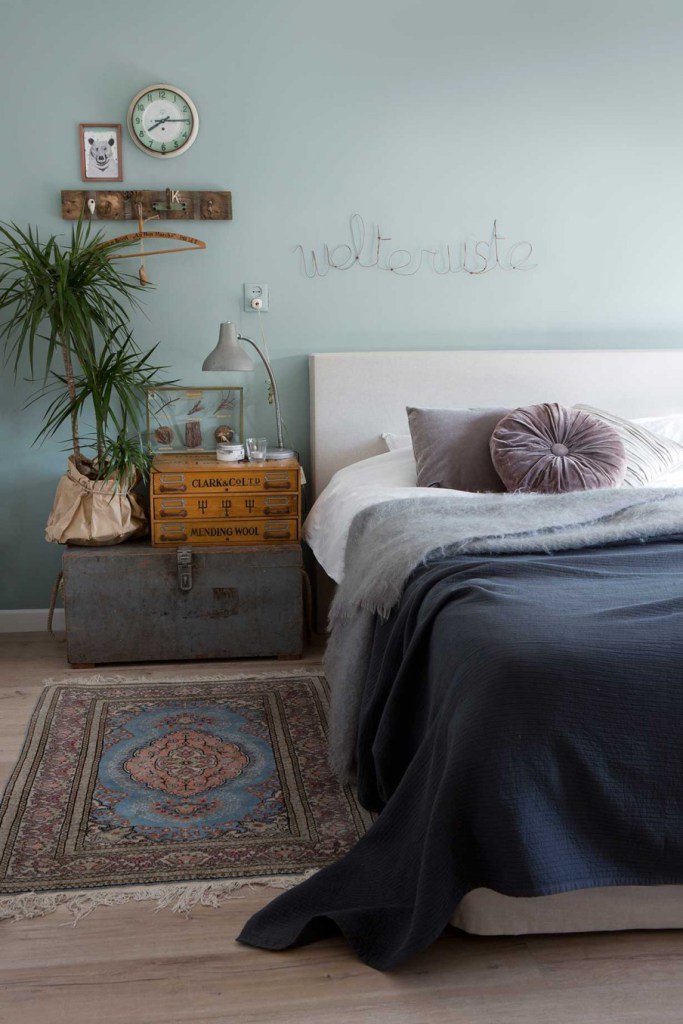 Image – Italian Bark Color Trends 2016
Green has been featuring in many eclectic and Bohemian style homes. Eclectic Trends showcase 4 Colour Trends 2016 by Dulux on their blog. Dulux created a range of looks, from old-time Bohemian, natural, retro, space-age to mid-century.
House to Home has a beautiful collection of green kitchen colour ideas on their website. You'll find every shade from bright lime to muted green tones. There's something to inspire you no matter what your taste. 
We hope you enjoyed our tips on styling with green! We'll have more to come in the colour series with blog posts on styling with yellow, blue and pink.