Welcome to the second of our four-part blog series on colour, stying with blue. Blue is the focus colour of the week, inspired by the stunning blues of the Tuscan sea and sky. As mentioned in our previous blog, we spend a lot of time travelling through Tuscany sourcing handmade, traditionally crafted items for AllÓRA. The glittering blue sea with its countless shades of blue is an inspiration to many Tuscan artisans. Blue provides the perfect backdrop for the splendid towns that crop up on the hillsides with houses in every colour.
Porto Ercole village. Monte Argentario, Maremma Grosseto Tuscany, Italy
The Colour Blue
Blue is a relaxing colour that evokes a sense of peace, tranquility, trust, mental and physical relaxation. The hue's temperature also plays an important role in how the colour will affect mood. It can make a room feel energetic, large, dramatic all depending on the shade and tone. Check out hgtv's Behind the Color Blue for an in-depth look at the colour phycology of blue.
As one of the most versatile colours, blue can be used anywhere in your home as a focal point, or as an accent. With many shades from pale pastels, sapphire blues to navy blues, you are bound to find something you love.
Colour Combining
Think sand and sea. Pale watery shades of blue pair well with light greens and neutral sand shades for a beach house feel. Deep navy blue and white are another classic coastal colour combination. More adventurous combos are blue and orange, blue and green, blue and pink, blue and coral, blue and red. For those who adore the colour, blue can also be layered in various hues for a striking monochromatic look. 
Add Splashes of Colour
If you are new to the colour and you want to test the waters with some accessories, we've found the perfect pieces to add a pop of blue to your home decor.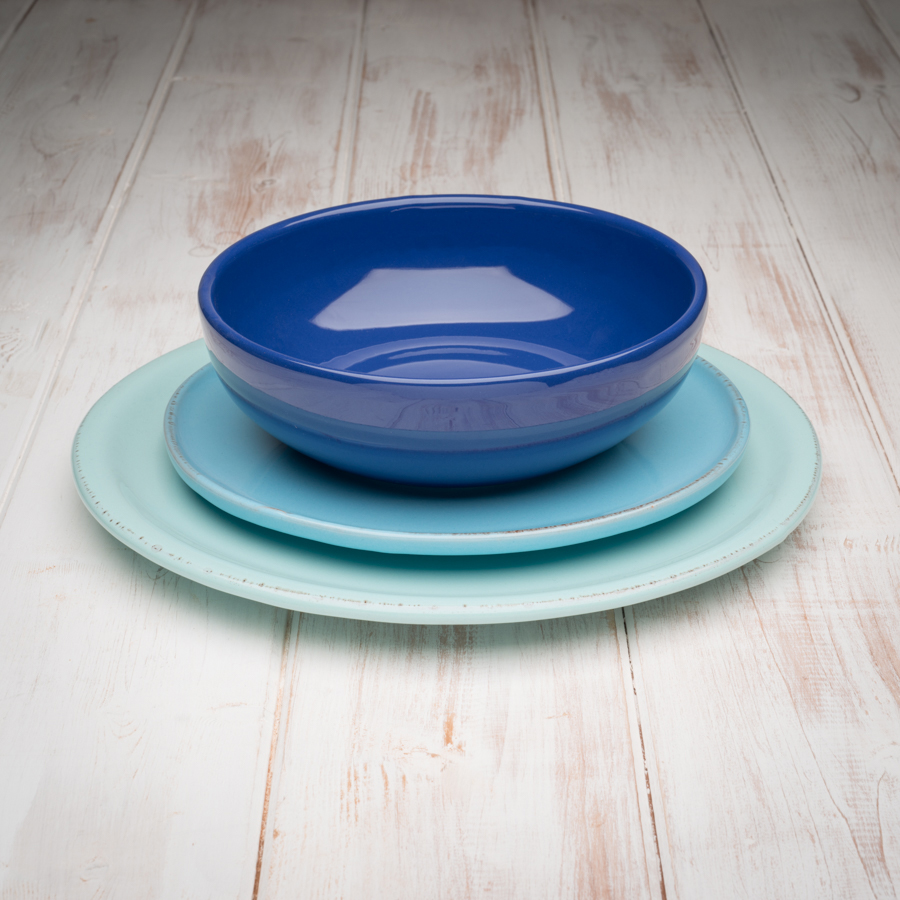 This dinner set was inspired by the majestic hues of the Tuscan sea. Brighten up your dinner table or even use it outdoors if you are lucky enough to get the weather. It works beautifully with a coastal theme. Try combining it with a luxury linen tablecloth, classic silverware and rustic table accessories for a classic French look. See AllÓRA Featured in Homes and Gardens Magazine to recreate the look. Find it on our website here. 
We love this large ink blue and white ottoman from Swoon Editions that would fit into most styles such as coastal, Bohemian, Eclectic, classic and French Country. As it just has a hint of blue, it's not too overpowering so good for those who are new to exploring colour. It's called Benny and you can buy it here.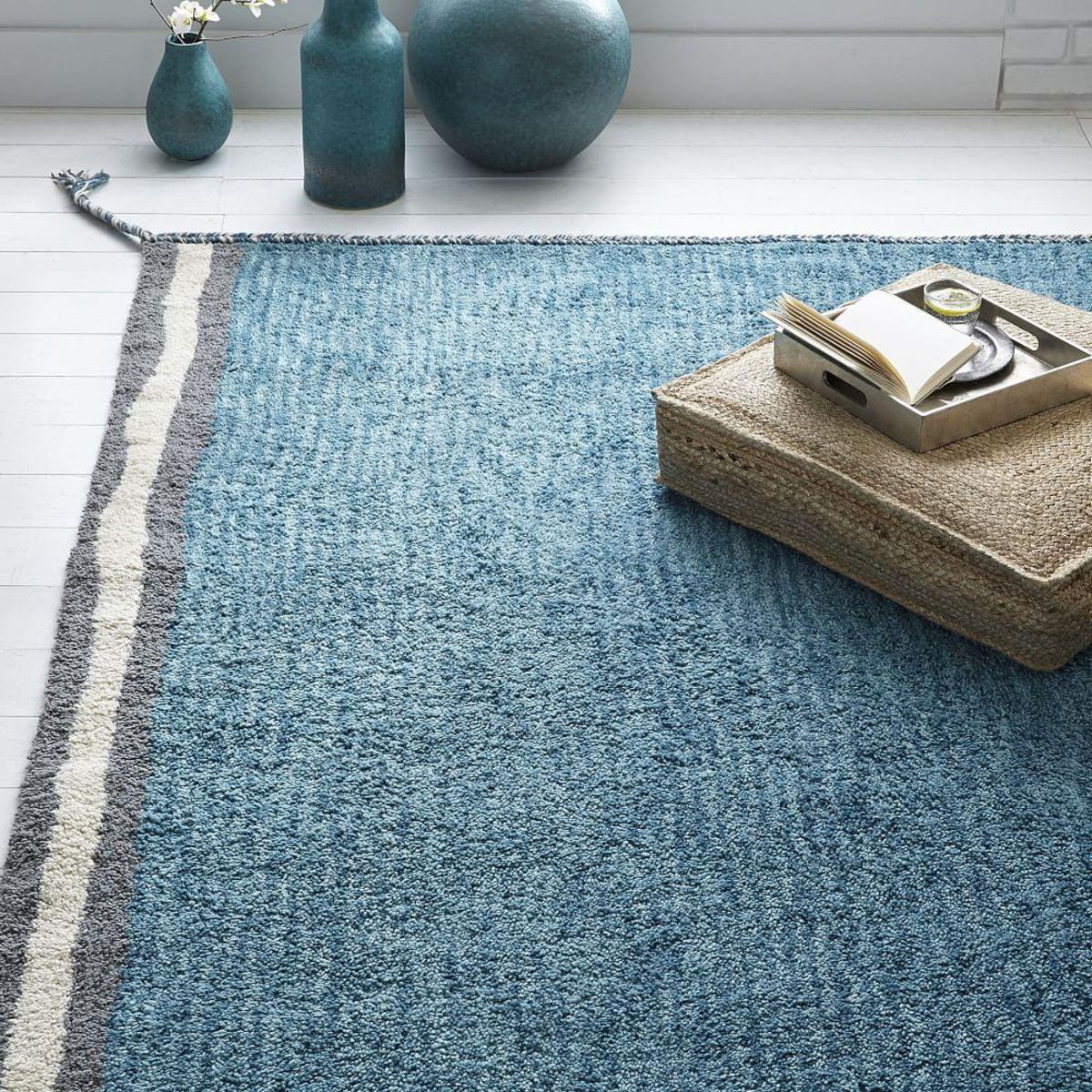 Adding a coloured rug can transform a room in seconds. This handwoven tasselled heathered wool shag rug from West Elm comes in a range of sizes to suit your room. Take a look on their website.
Get the Look
We've sourced some of our favourite design inspiration to get your creative juices flowing!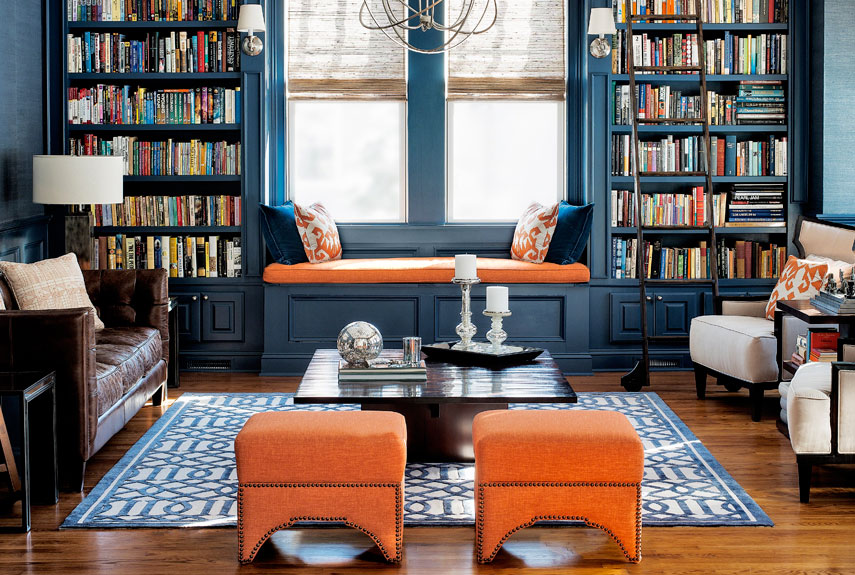 If country is your style, check out Country Livings gallery here with 16 of their top, country inspired blue rooms. The picture above is our favourite from the gallery.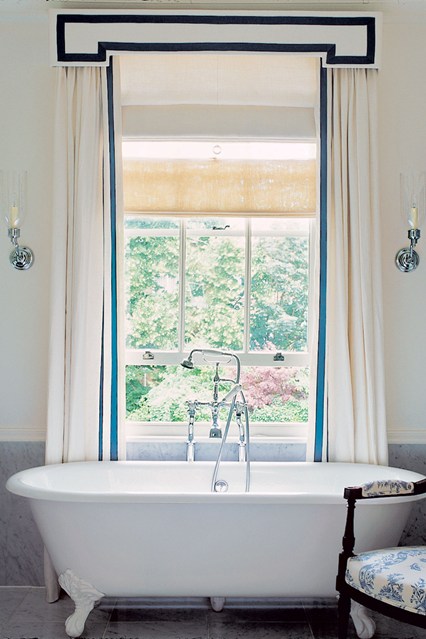 House and Garden have a fabulous gallery – How to Decorate in Blue. It's a must read! Pictured above is one of the beautiful images from their gallery.
We hope this helps you to bring a little colour into your life! Keep an eye on our blog for the next part of our colour series.