During the summer months we have a stronger connection to nature, our days are longer and are filled with sunlight, fresh air and an abundance of colour. From this, many of us feel uplifted, with greater energy levels we feel happier and brighter. Why not extend the benefits of summer to your home, by brightening up your decor with beautiful summer colour palettes? With this in mind, here are some summer home decor ideas to inspire you…
Shades of Sunshine
One of the biggest changes that we see in summer is the amount of sunlight and daylight, and it is the increase in natural light that brings with it all of the other benefits of the summer months. Of course with less sunshine plants and flowers cannot grow, we can't access the vitamin D that we need, and we're not able to spend long days outdoors, soaking up all that nature has to offer.
Draw inspiration from the summer sun. This doesn't just mean introducing yellows to your decor, instead look a little closer at the array of colours that the sunlight creates. Golds, both pale and bright yellows, and of course the setting sun, which results in vibrant pinks, oranges and reds.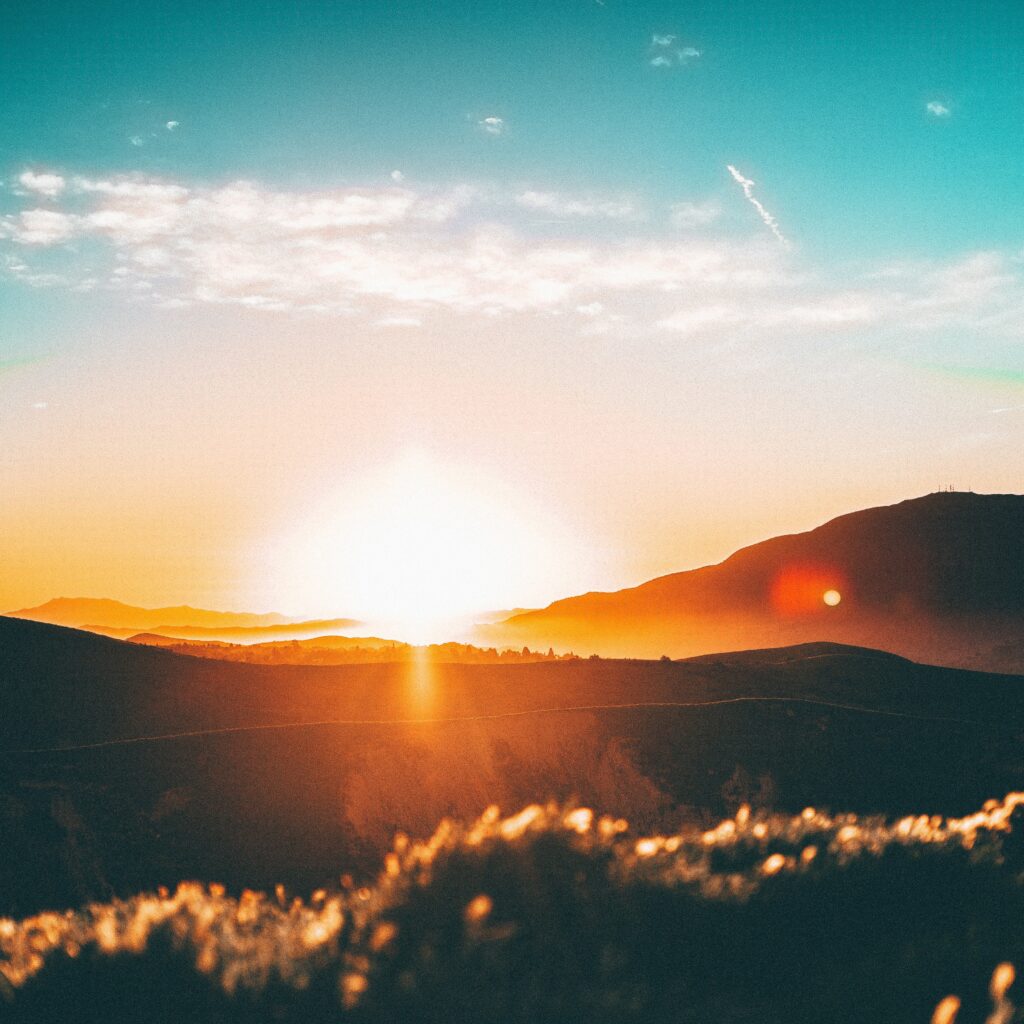 Add various shades of yellow to your table, with the Handmade Tuscan Dinnerware Set in Yellow. Featuring a bowl, dinner plate and side plate, all in different shades, this is the perfect way to set the tone for your shades of sunshine kitchen. Enhance the look further, with the Handmade Ceramic Mug in Colombino Yellow. Display your mugs in your kitchen, ensuring they become part of the decor even when not in use.
Beautiful Botanicals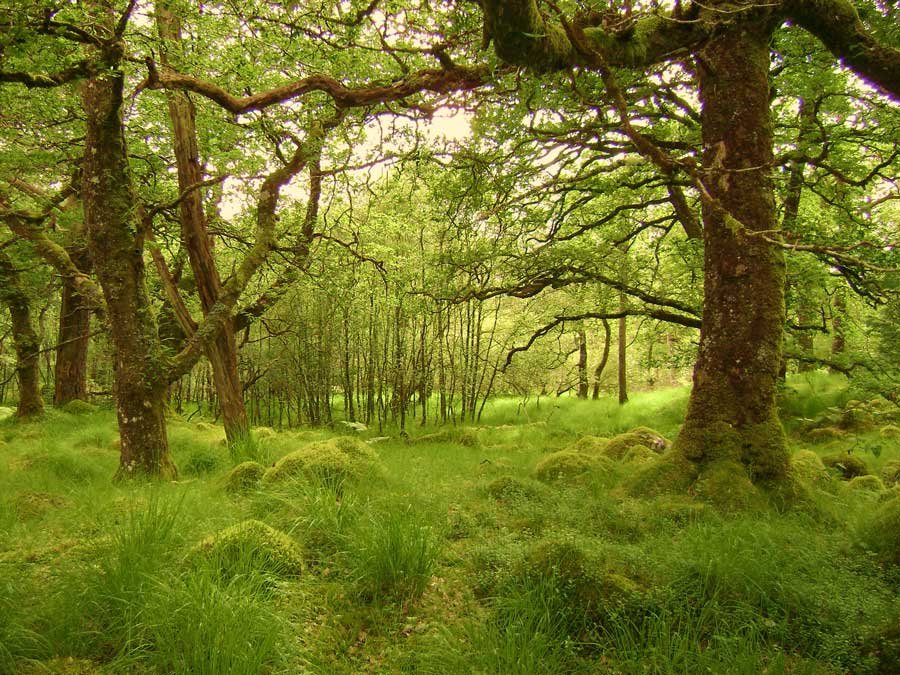 The Ariundle Oakwoods
Everywhere we look during summer we can see an abundance of greenery. From vibrant greens of ferns and oak trees, to darker greens in ivy, and more muted greens found in eucalyptus trees, greenery is everywhere we look. Green is a wonderful colour to bring into our homes. Green makes us feel balanced, peaceful and restored, and it can help with your connection to nature, even while indoors.
Celebrate nature, with the Giardino Block Printed Linen Tablecloth. Featuring hand block-printed patterns of vines of ivy and rose stems, this design uses two different shades of green on crisp white linen. To take the look further, introduce the Giardino Block Printed Botanical Linen Napkin which features the same rose stems in muted green printed onto white linen.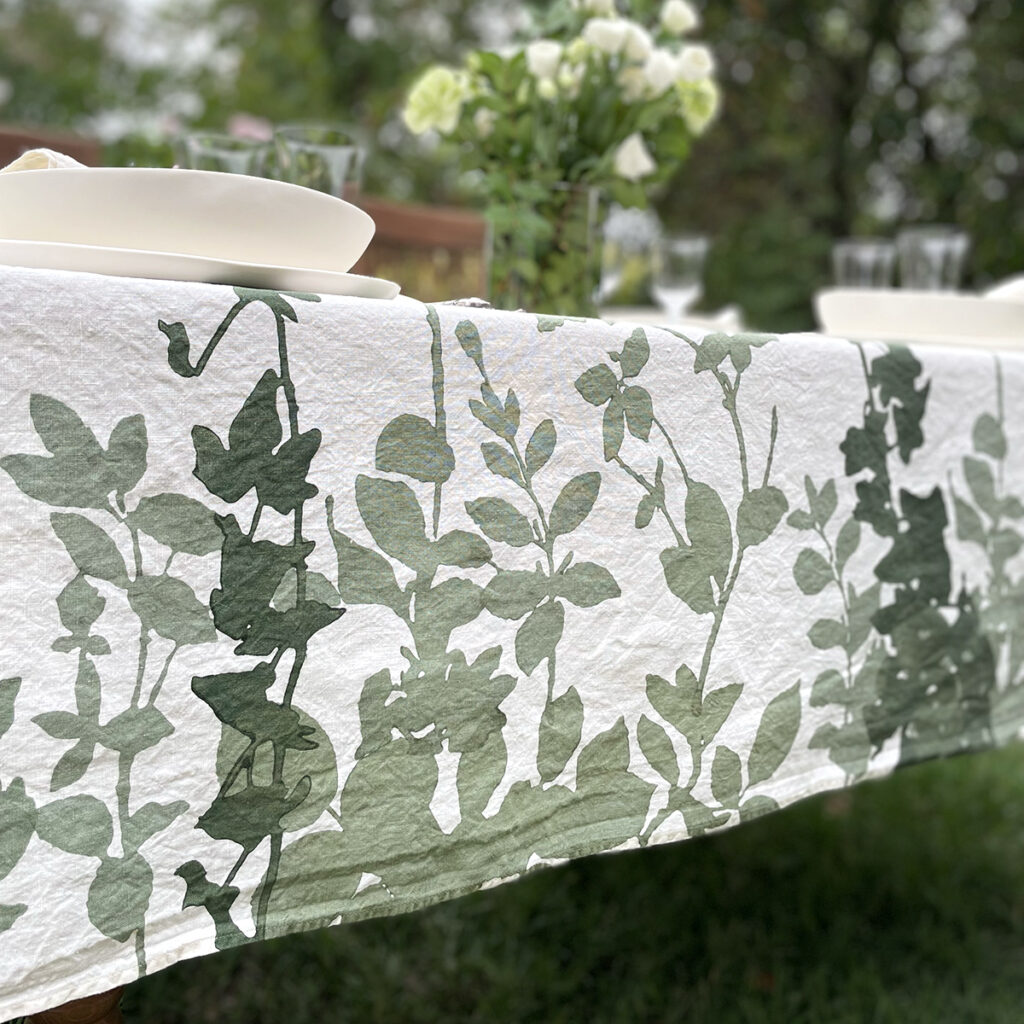 Add green tones and botanical patterns to bedrooms, living rooms or outdoor seating areas, with the Hand Painted and Hand Printed Acanthus Leaves Linen Throw. In a vibrant lime green shade, the throw features a floral pattern created using a negative printing technique.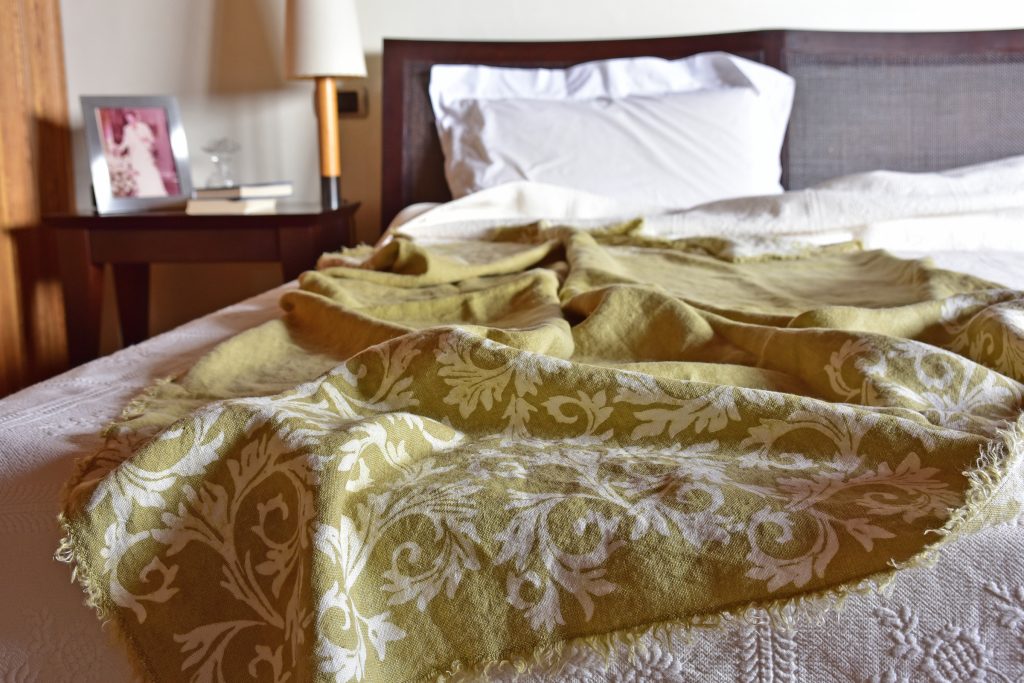 Feminine Florals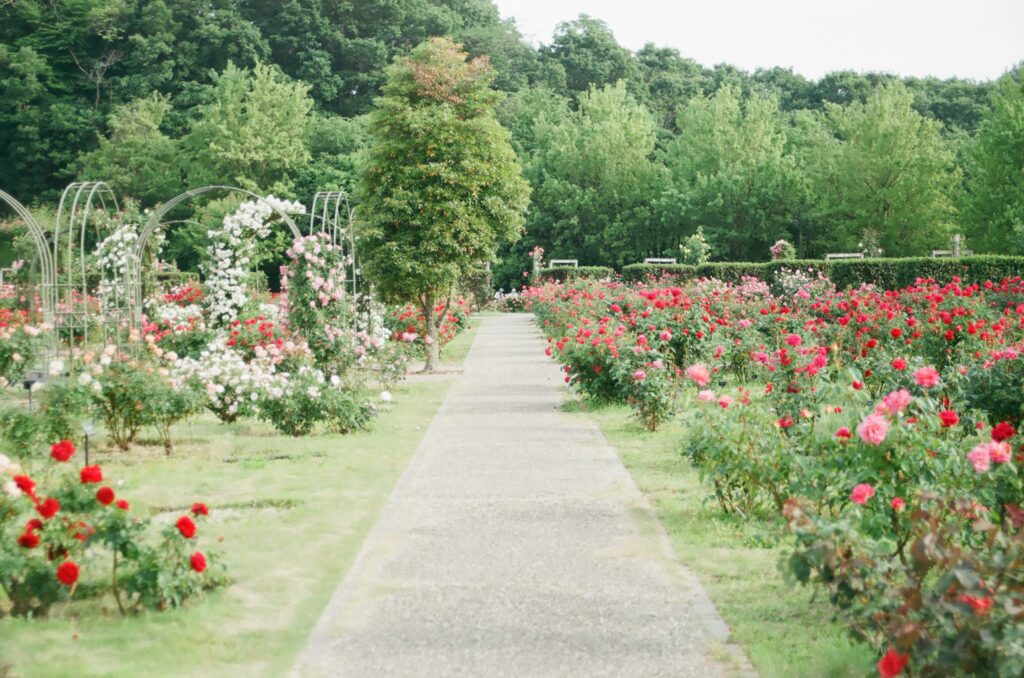 The colours found in nature are truly amazing, and this becomes even more apparent during the summer. From fuchsia pink roses, purple lavender and yellow sunflowers, to blue hydrangeas and pink peonies, summer flowers are colourful, and your home can be really uplifted with the addition of a handful of colours inspired by feminine florals.
Brighten your home by introducing colourful cushions to your seating. From dining benches and armchairs, to outdoor seating, adding a pop of colour through bright cushion covers can completely transform the look and feel of your space. For a bold pink, try the Hemp Linen Roma Cushion Cover, or try a zesty shade of green with the Artisan Hand Painted Ellisse Cushion Cover in Green.
If your bathroom is in need of brightening up, try the Ellisse Italian Linen Bath Towel in Mustard, or for your kitchen, the Checked Hand Painted Linen Tea Towel in Pink. Another great option is the Hand-Crafted Artisan Bees Tea Towel in Green.
Shades from the Sea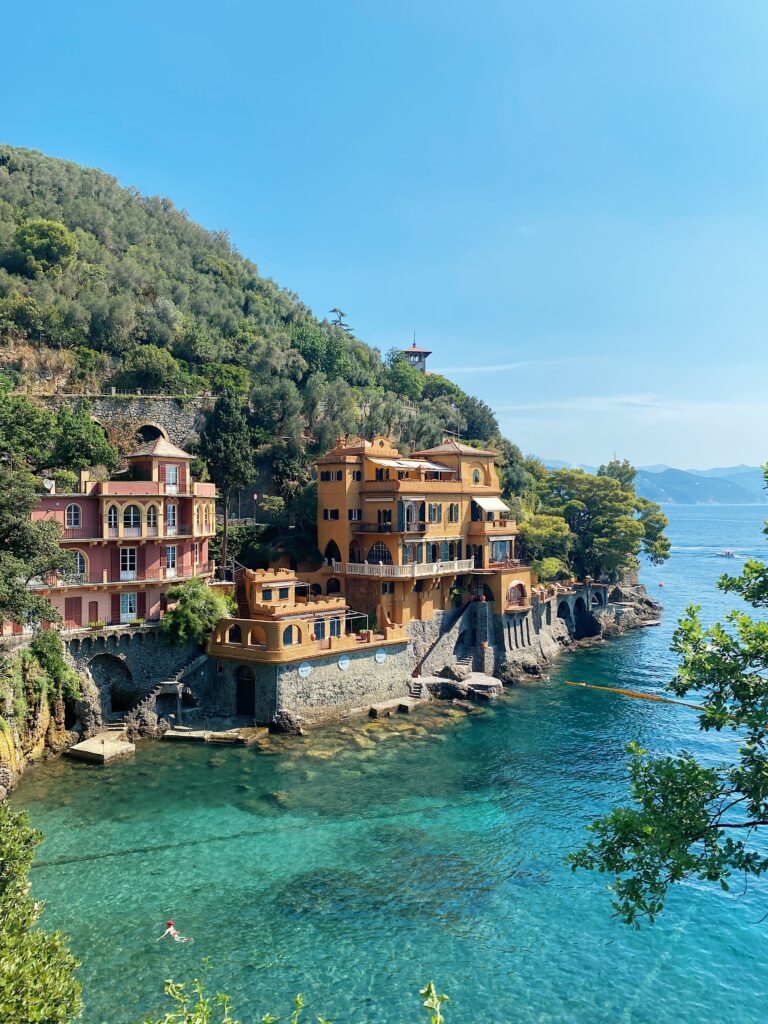 Our oceans become more vibrant and beautiful in the summer, and we spend more time in seaside towns, on beaches and out at sea than any time of year. For many of us, ocean colours remind us of long hot summer days, with salt in the air and sand between our toes. Vibrant blues are the perfect way to create this connection in your home decor and brighten your home up.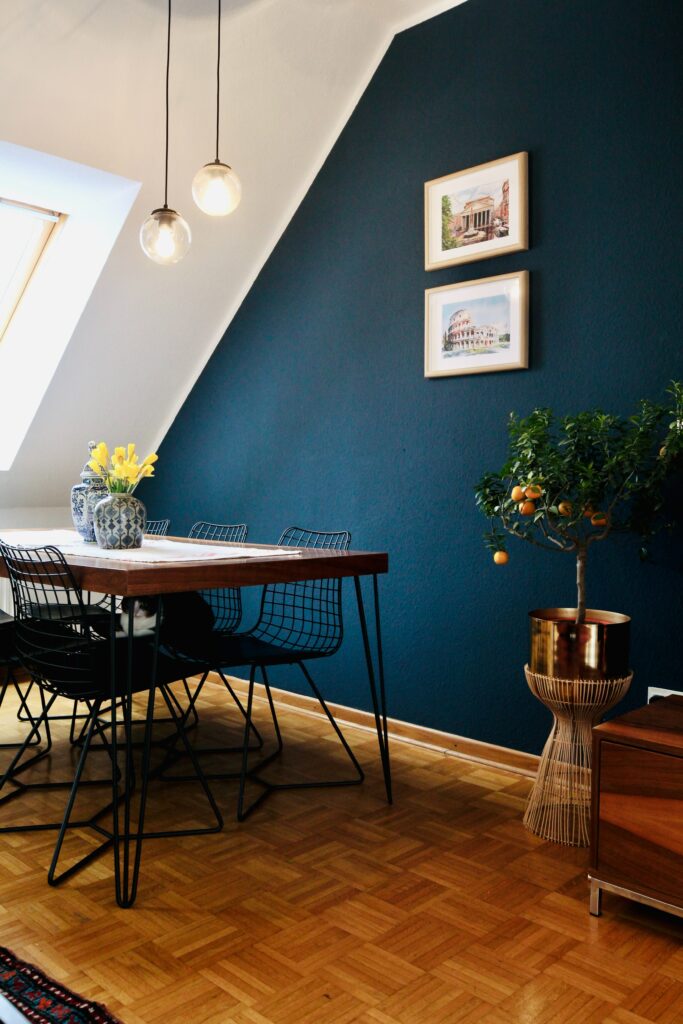 Add a pop of vibrant blue to your tablescape, with the Blue Linen Hand-Painted Napkins. Complement this with the addition of the Murano Glass Mediterrano Fish Tableware in Light Blue, which would make a fantastic centrepiece.
If you want to introduce a coastal look to your home, but want to avoid being too literal, try designs inspired by the sea in alternative colours to blue. The Hand-Painted Coral Sardines Linen Table Runner is a great option. In a vibrant shade of coral, this table runner uses hand-printed sardines and hand-painted sections with negative printing to create an eye-catching design that's connected to the sea, without the use of blues and greens.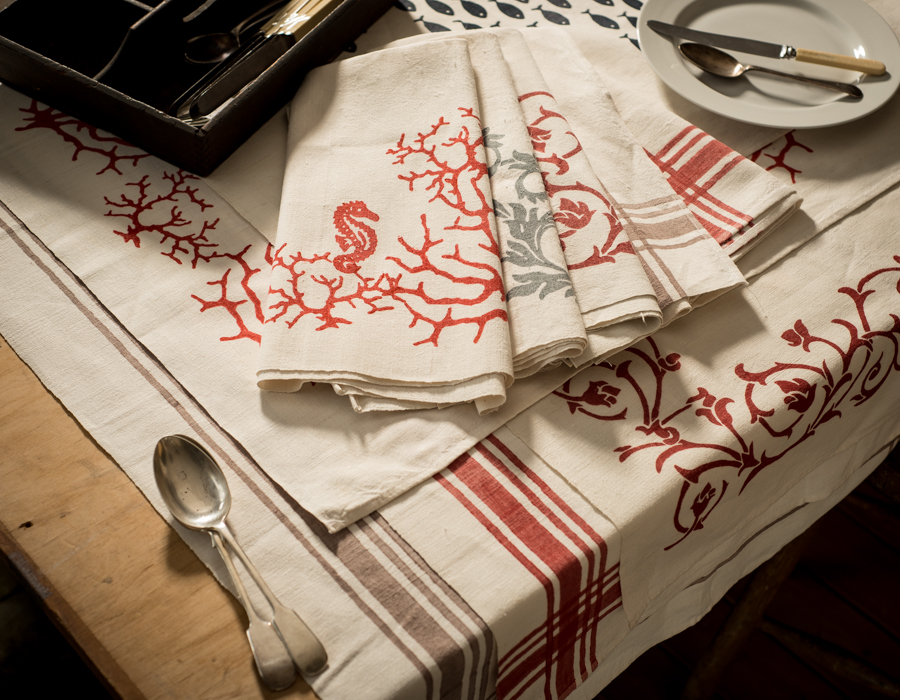 Welcoming summer into your home decor is the perfect way to lift your mood. Small updates can make a big difference, particularly when you focus on finding beautiful artisan-made pieces that you love.