The change of the season in many of us creates a drive to make our own changes within our lives. We have an instinct to align with nature. For example, as autumn begins we find ourselves swapping linen shirts and leather sandals for boots and wool knits, or light salads, breads and olive oil for filling pasta dishes and roasted vegetables.
Our desire to make changes in our homes is much the same. We feel a strong will to reflect the season in our immediate environment. With autumn upon us, now is the perfect time to welcome the change of season, preparing for winter by adding a cosy touch to your home…
Subtle Changes That Create a Big Impact…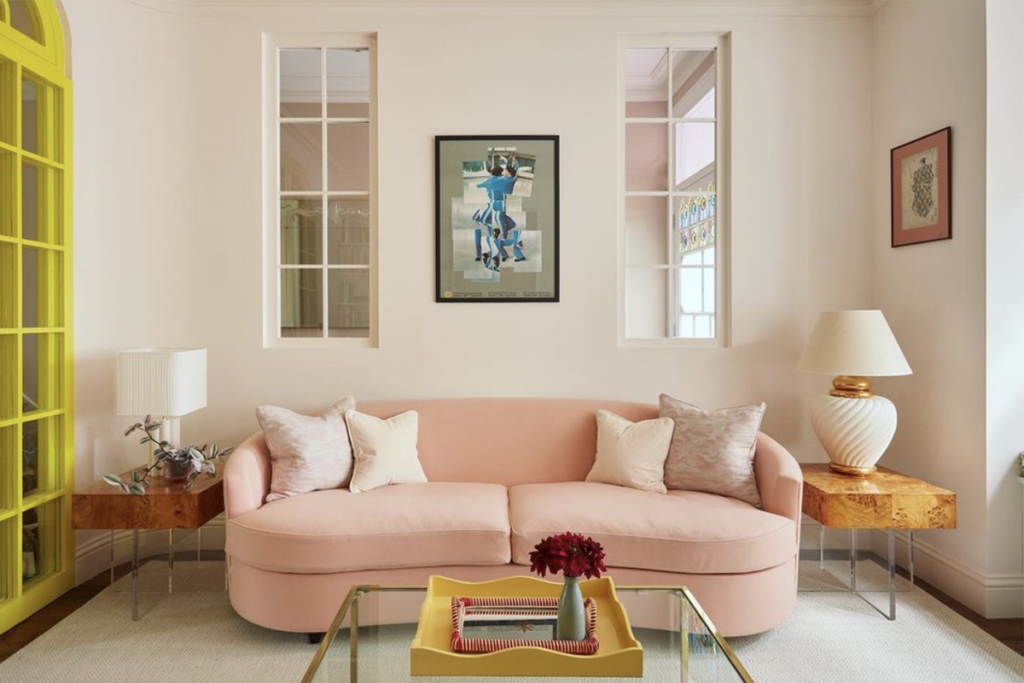 Credit: Golden Design
As the days become shorter, we long to feel warm, safe and comfortable at home. During the winter, we spend more time at home than we do during the summer and many of us pay more attention to creating an environment to support our everyday lifestyles and wellbeing.
One of the most simple ways to enhance your home for the winter months ahead is through soft furnishings. The addition of cosy fabrics, tactile materials and anything that creates the look and feel of 'warmth' works wonderfully for the cooler seasons.
Typically, using wool seems like the obvious choice for winter, due to its ability to provide extra warmth and its cosy look and feel, however, linen can be a great choice for soft furnishings due to its versatility and durability.
Linen is a great year-round fabric, so any investment that you make this season can be used in a slightly different way through other seasons. Think layering for autumn and winter, using linen cushions and throws on sofas, armchairs and beds, and then stripping back slightly for spring and summer.
Eco-friendly and long-lasting, linen is a wonderful fabric to introduce to your home. It will also feel warm to touch yet is breathable too, achieving that perfect balance all year round.
Linen Cushions…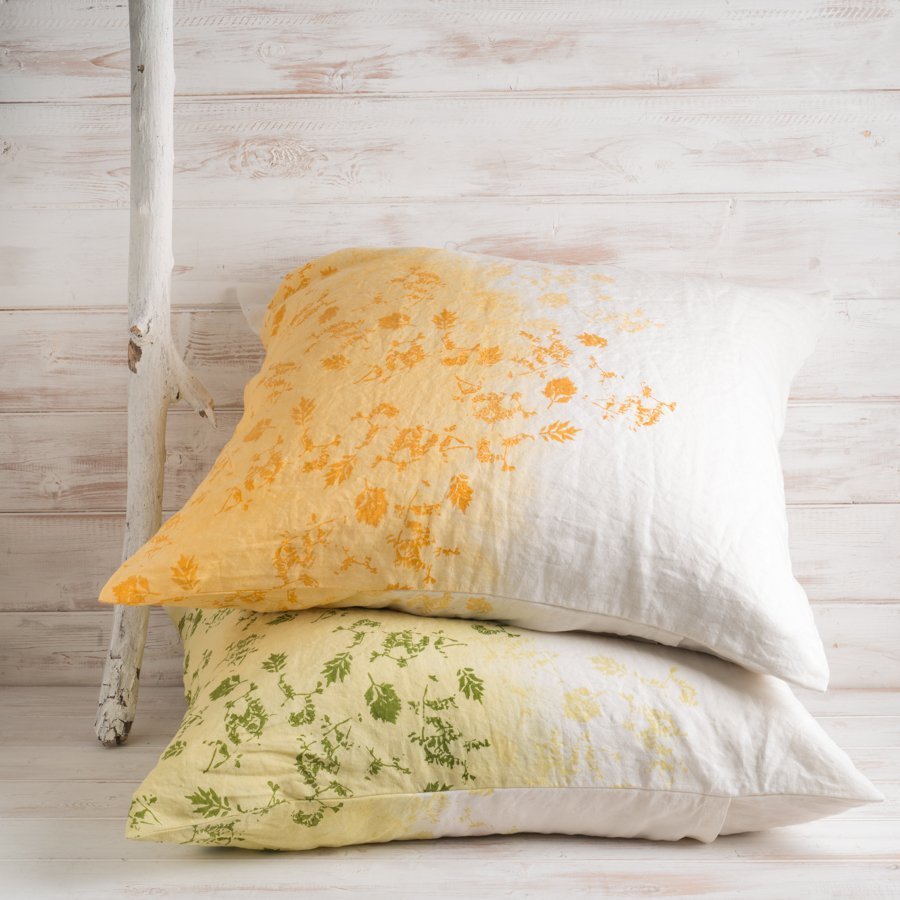 Adding extra cushions to your home for the cooler seasons will instantly create a cosier look and feel, while maintaining a high-end finish. Here are a few of our favourite linen cushions for autumn and winter…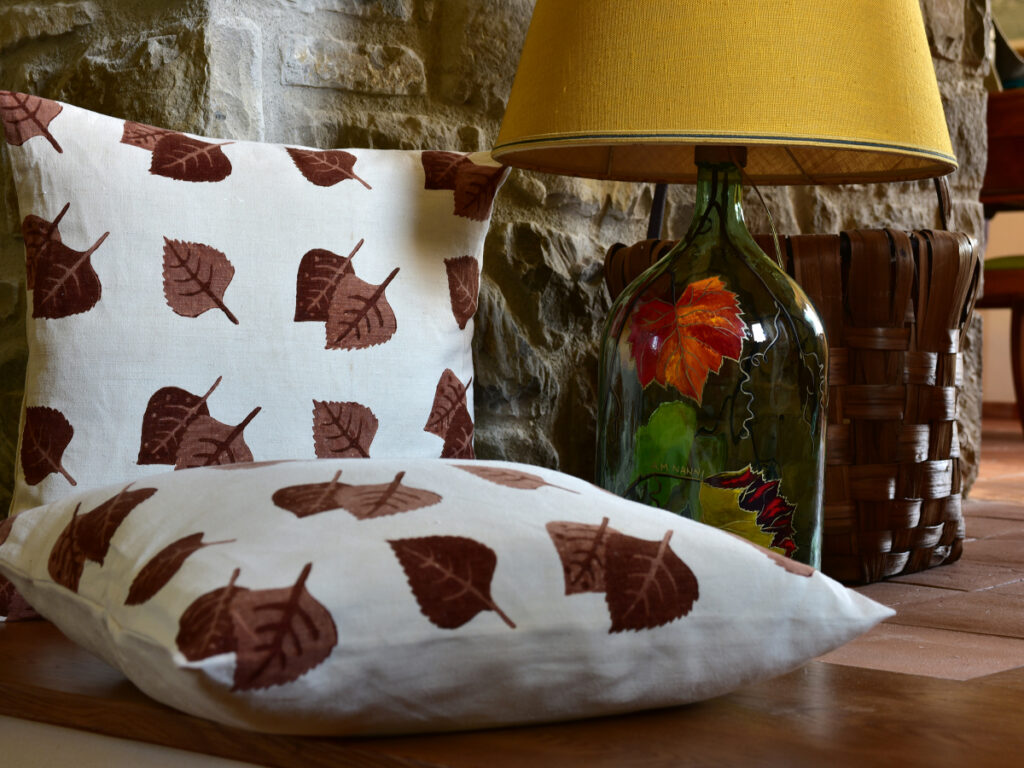 Vintage Hemp Linen Cushion Cover – Autumn
Featuring a warm colour palette, this beautiful cushion is made from 100% vintage hemp linen. Block printed by hand using blocks of wood carved from the pear tree, the cushion features a leaf print in autumnal tones.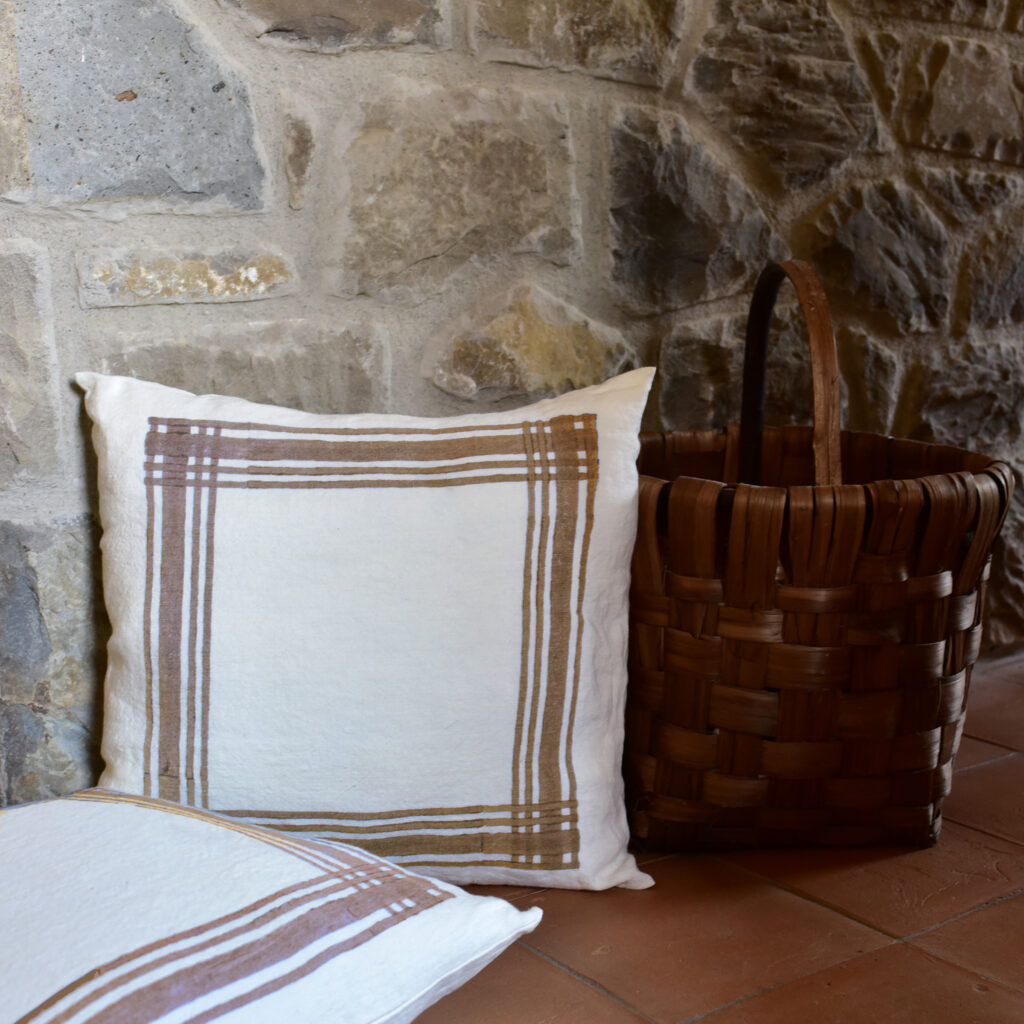 Gingham Linen Cushion Cover – Carob Brown
With an oversized Gingham print, this contemporary cushion will allow you to keep your interior style simple, while adding warm colour and unique pattern. The brown shade makes it ideal for winter decor, while the hand-printed linen fabric creates a tactile finish.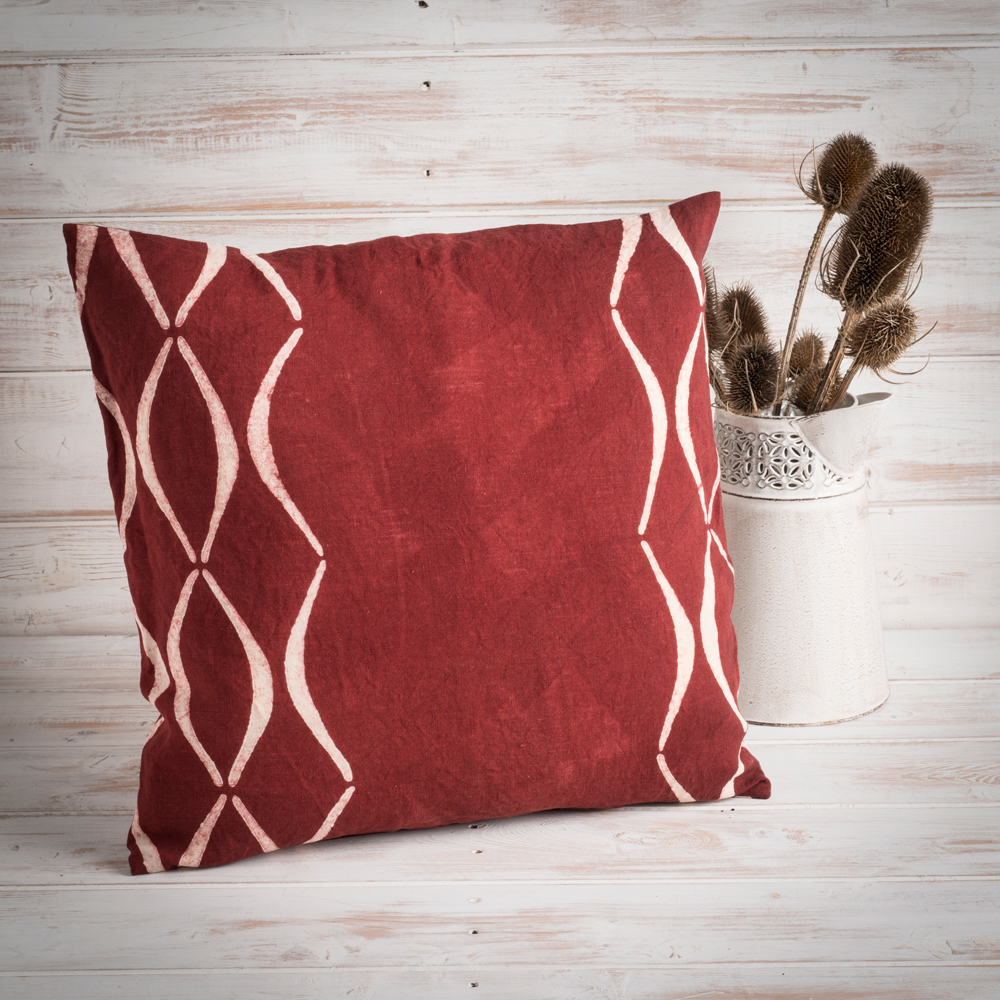 Artisan Hand-Painted Red Cushion Cover – Ellisse
Festive and colourful, this red linen cushion will instantly elevate your scheme for the winter. Made using a method known as 'negative printing', the pattern is added to the design by painting on wax before the cushion is dyed by hand. The wax is then removed, revealing the beautiful print.
Linen Throws…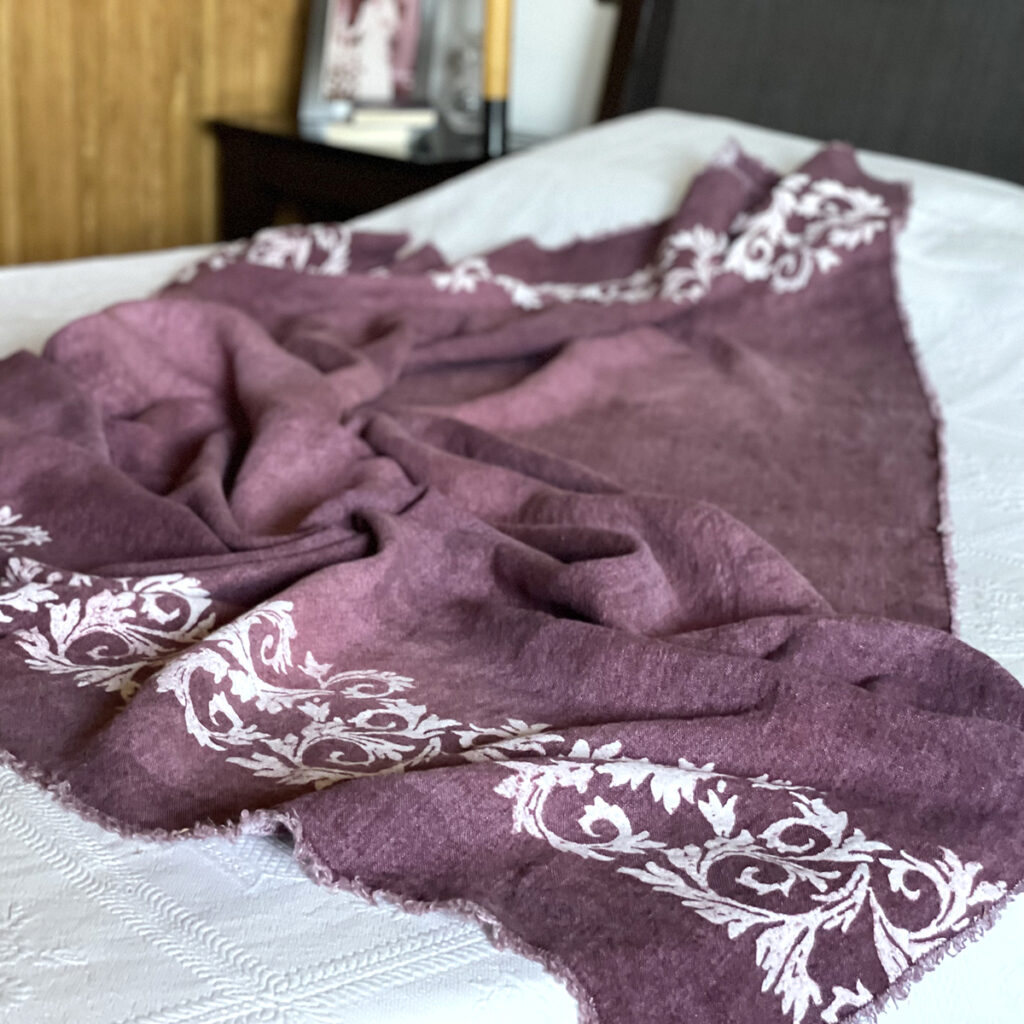 Plum Linen Throw – Hand-painted and Hand-printed – Acanthus Leaves
In a striking rich shade that's ideal for the autumn and winter seasons, the Acanthus Leaves Throw will be a statement piece in any room. Ideal for making an impact and transforming your scheme for the new season, the throw is made 100% natural organic linen and has been painted and printed by hand.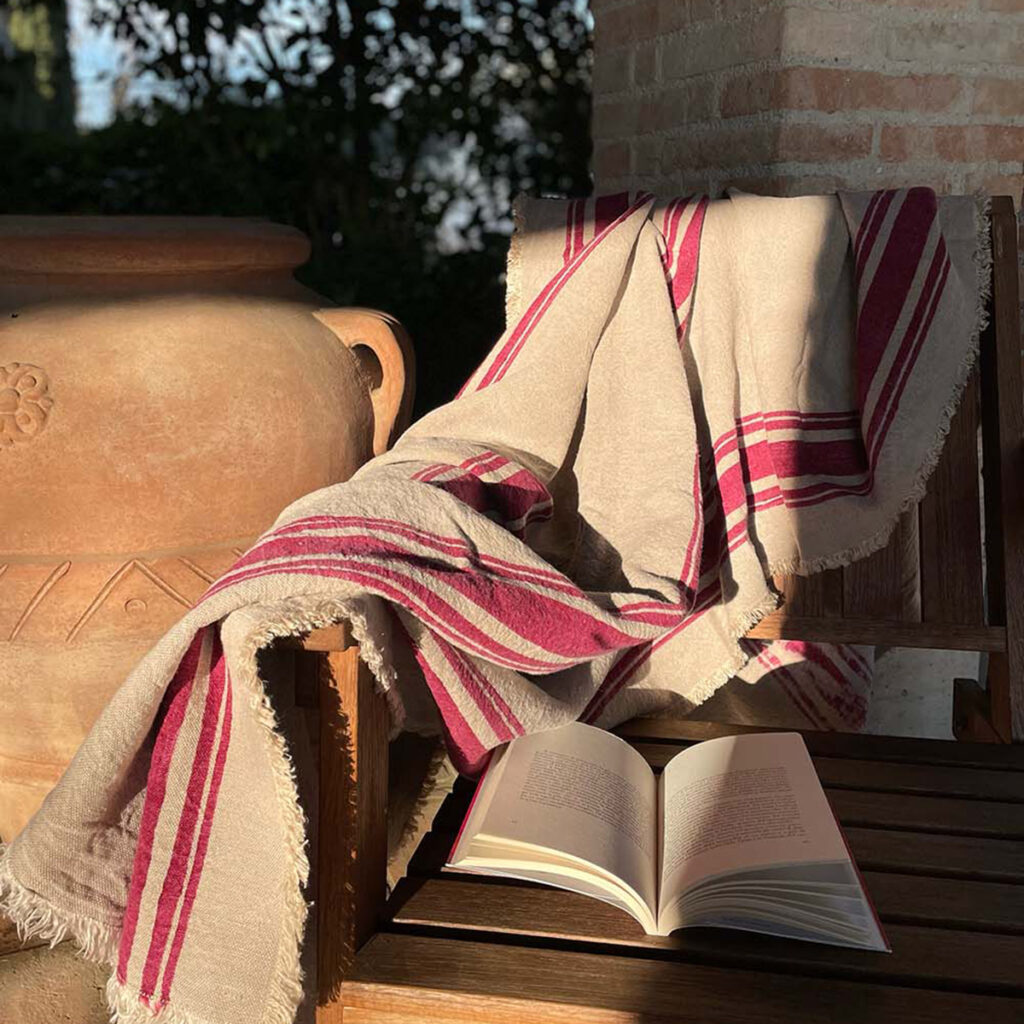 Hemp Throw – Hand-Printed Thick Hemp Linen Blanket – Roma
Another option that uses rich tones is the Hand Painted Roma Hemp Throw. With stripes in deep red hand-printed into natural linen, this design offers autumnal and festive colour, as well as contemporary pattern. At 140cm by 200cm, it's ideal for dressing beds, armchairs and sofas.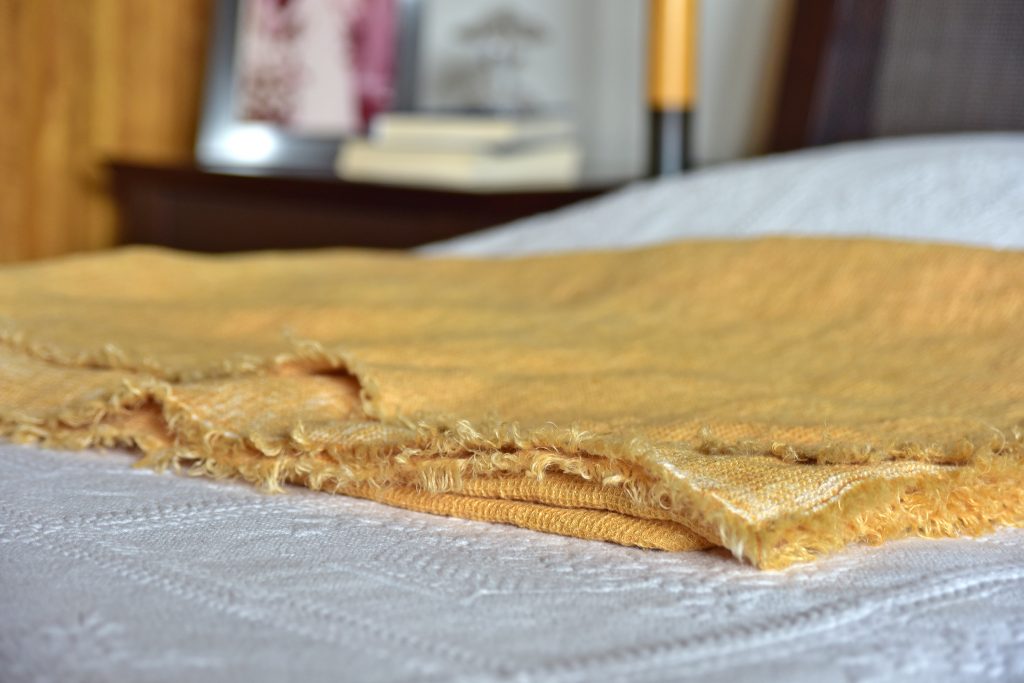 Waffle Throw – Hand-painted, Linen Throw – Mustard
Full of texture and in a warm shade of yellow, the Hand-painted Mustard Waffle Throw will add an instant cosy look and feel to any space. Crafted from 100% organic linen by the artisan house of Stamperia Bertozzi, the vibrant colour has been achieved by using a hand-mixed dye made using an ancient family recipe.
For the winter season ahead, celebrate your home and focus on the fact that it provides warmth, protection and comfort from the cold weather. See it as a safe haven, somewhere to hibernate, rest, celebrate with friends and family, spend time with loved ones and embrace the slower part of the year. Move into this new season and prepare your home, by adding a cosy touch that will see you through to Spring and beyond.