Colours are all around us. Everywhere we look, different colours can impact how we feel in different environments. One of the only places that we can control the colours that we see and the effect that has on our mood is in our homes. Colour can be used in interior design to influence how you react to a space, from feeling relaxed and comfortable, to alert and creative.
Read on to discover more about colour psychology, and how to use colour in your home to benefit you…
Colour Psychology Explained…
Colour psychology is a theoretical approach that looks into how colour influences human behaviour. Not just said to impact our mood and feelings, colours are thought to even have an influence on our physical and mental health.
In theory, you should be able to encourage yourself or others to feel a certain way when in your home. As you read, you may even be thinking about how certain colours make you feel – maybe blue makes you feel calm, while red makes you feel impatient or restless. Here's what colour psychology says about each shade, as well as ideas on how and where to incorporate each colour into your home:
Blue…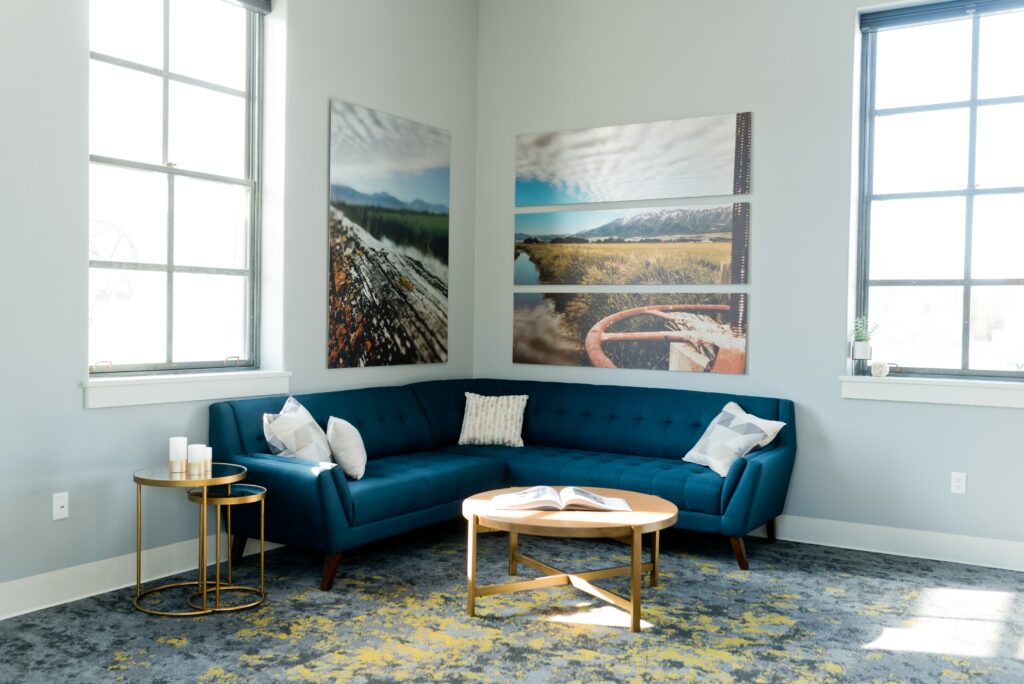 Blue is considered to be the most popular colour, as more people rated it as their top colour choice than any other shade. Blue is said to promote intelligence and make you feel calm and relaxed. Ideal for living rooms, bathrooms and kitchens, blue is a wonderful colour to introduce to your home.
For the kitchen, try…
The Hand-Painted Porcelain Serving Bowl in Blue
The Hand-Crafted Artisan Tea Towel Bees in Blue
For your Bathroom, try…
Set of 2 Italian Linen Bath Towels in Grace Blue
Yellow…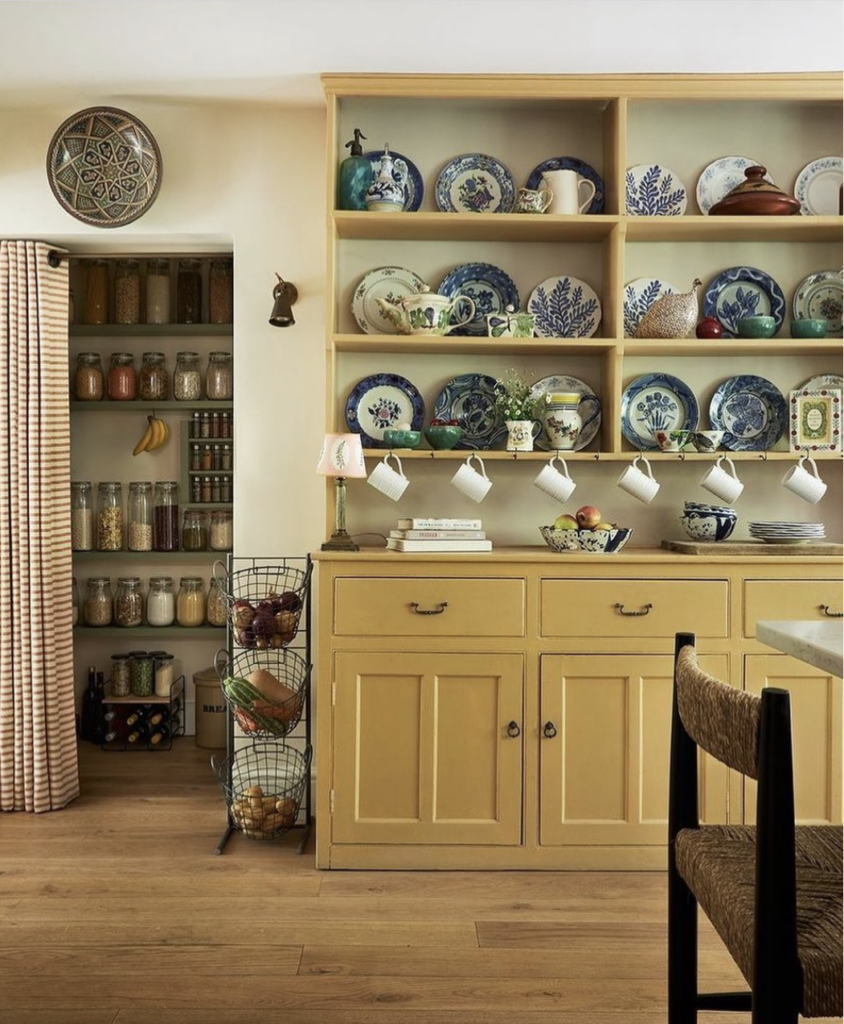 Credit: Katy Cronk
Reminiscent of sunshine and long summer days, yellow is linked to feeling happy and optimistic. It's perfect for brightening up dark or small rooms, particularly those that are North facing. Ideally, opt for a mid-yellow, as brighter colours can make us feel agitated.
For yellow in kitchens, try…
The Hand-Painted Artisan Tea Towel in Gradation Lemon Yellow
The Handmade Tuscan Dinnerware Set in Yellow
For yellow in the reception rooms, try…
The Artisan Hand-Painted Yellow Cushion Cover – Ellisse
Red…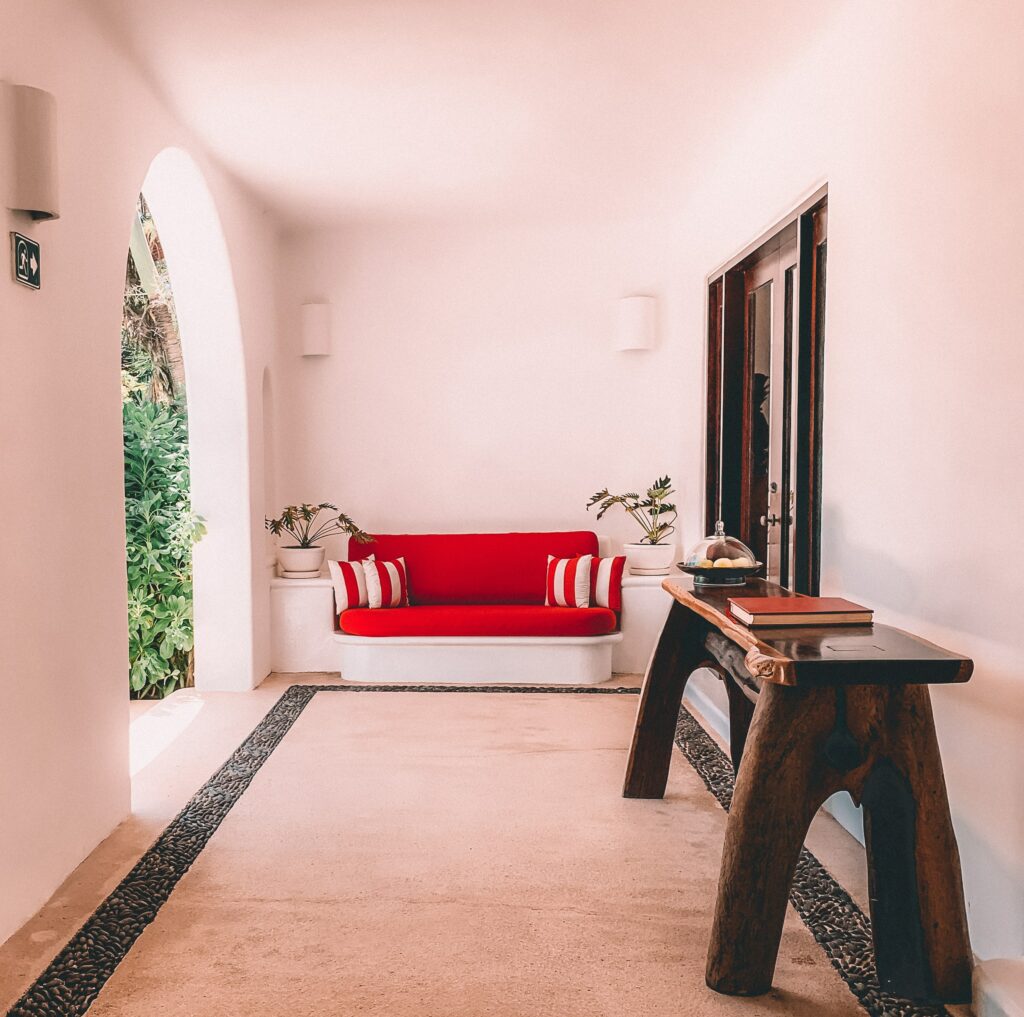 Perfect for those that love bold colours and spaces, in the right space, red can make you feel stimulated and raise your energy levels. Because red is such a strong colour, you might prefer to use it in accessories and artwork, rather than painting walls red.
For red in your kitchen or dining room, try…
The Vintage Hemp Linen Table Runner in Giant Thistle Red
The Hand-Crafted Artisan Tea Towel in Red
For red in the living room, try…
The Artisan Hand-Painted Red Cushion Cover – Ellisse
Green…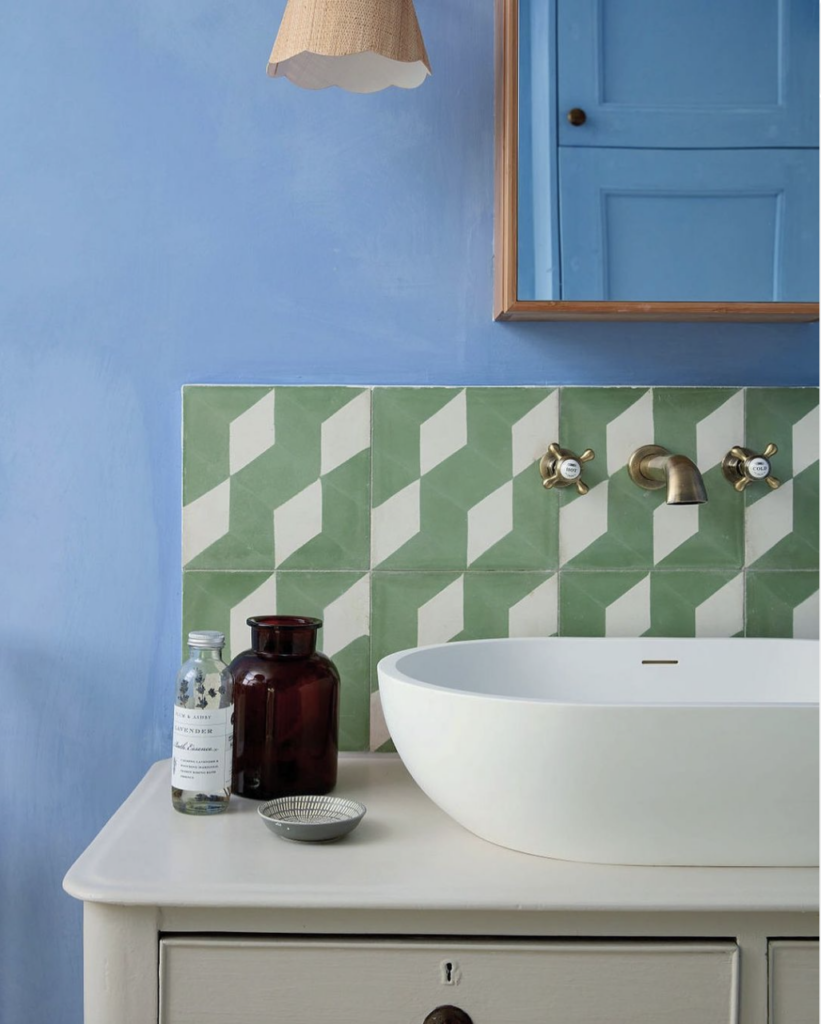 Credit: FARstudio
Green makes us feel connected to nature which in turn creates a sense of security and safeness. It can also make us feel rejuvenated and can create a sense of growth. Green is perfect for bathrooms, home offices and kitchens.
For green in the kitchen, try…
The Handmade Tuscan Dinnerware Set in Green
The Hand-Painted Porcelain Serving Bowl – Green
For green in your bathroom, try…
Set of 2 Pure Cotton Jacquard Bath Towels – Oak Leaves Green
The Italian Linen Bath Towel – Ellisse Green
Orange…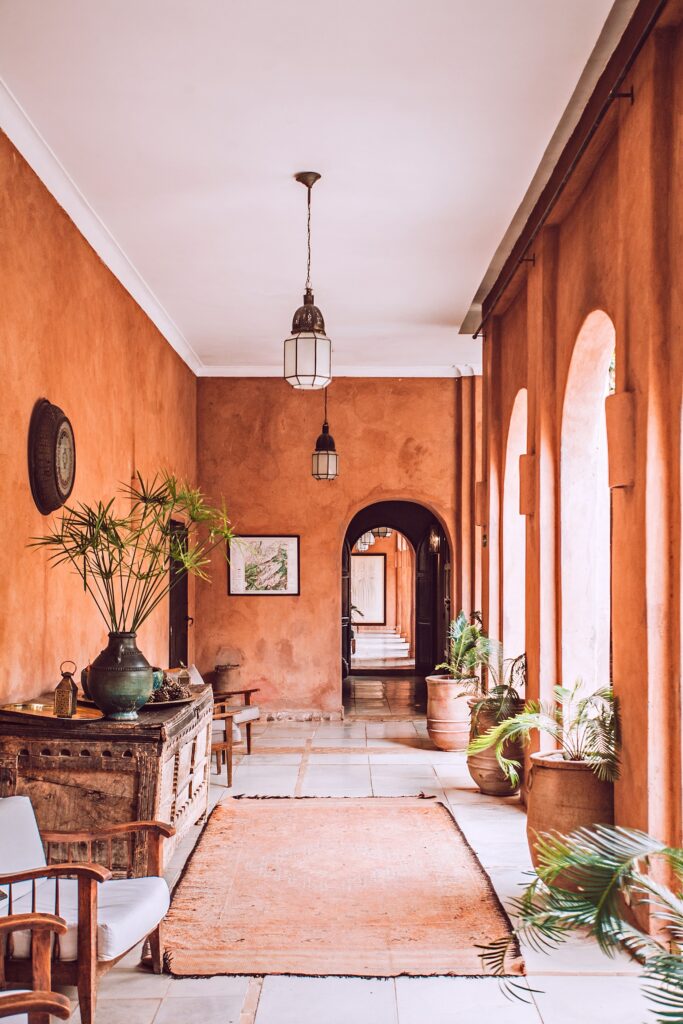 Orange is a wonderful colour for any space where you want to feel creative and energised, such as your home office. Orange is an uplifting shade, which also means it works well in bathrooms and kitchens too.
For orange in the kitchen, try…
The Hand-Painted Linen Tablecloth Clic Orange
The Hand-Printed Linen Napkin Forchette Orange
There are so many wonderful shades that you can incorporate into your interiors, to influence how you feel in your home. From feeling calm and relaxed in your bedroom, to energised and creative in your home office, colour is a wonderful thing to experiment with in your home, and even just a touch of colour in accessories can have a huge impact on your space.