Colourful Contemporary Interiors
Kate Lovejoy is an interior designer whose works and projects we simply love. In today's blog we sit down with Kate for a question and answer session and delve into her career, inspirations and her trend predictions for the coming year.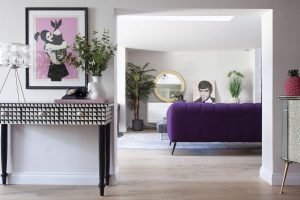 What inspired you to begin your business? How did your journey into the world of interiors start?
I completed an MA in Film Production Design at the Royal College of Art in 1997 and spent 10 years working with some amazingly talented people on films like The Matrix Revolutions, Troy and 101 Dalmatians. I learnt so much about spatial design but also how to work with loads of differing trades and of course Movie Stars! It's a very pressurised industry though, but I like to think if you can cut-it in the film industry as a designer you can cut it anywhere!
Balancing the time pressures of the film industry and having a family was really tough, so I decided to take a break and focus on bringing up my two kids. I naturally started to focus on my home and look at how my surroundings affected me and how they could be improved! Wellbeing wasn't discussed so openly then, but I realised that a home or interior that truly resonates with the owner could be really beneficial emotionally. That was the lightbulb moment when I decided to move into interior design and I haven't looked back.
I used my film set design experience to give my home a complete makeover! I decided to make my home a real expression of me, my family needs and what I felt might nourish or change our emotions. I started to use colour psychology and understand the power of colour and by the end of the process I had a great home and I had built a clear direction for my interior design business.
I wanted to offer a truly bespoke interior design service, but I knew I wanted it to be client focused more than fashion-focussed. From day One I have set about helping clients create interiors that they could really connect with and cherish. My aim then and now is to design interiors that function brilliantly on both a practical and emotional level! The strapline 'Weaving my client's story through their home' was born when I started my business and I still use it today!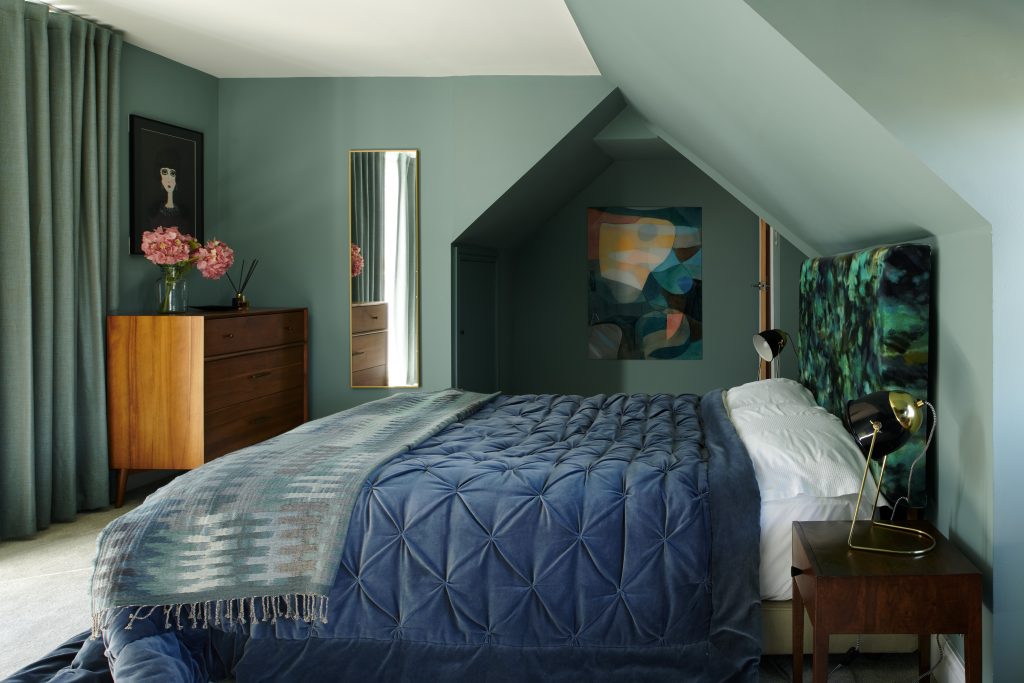 How would you describe your style?
I am known for my use of colour and my interiors are bold and stylish…that's what clients come to me for! But the colour and the style direction always come from my clients at the start of a project. What I do is take their ideas and ambitions and channel them into their dream interiors. It's that little bit of magic you get from an interior designer.
Who are your biggest influences?
I would say that as a designer, many people, places and styles influence me. I'm inspired by artists like Lee Krasner and Yayoi Kusama whose use of daring colour palettes as well as appreciating nature's own amazing colour scheme through the seasons.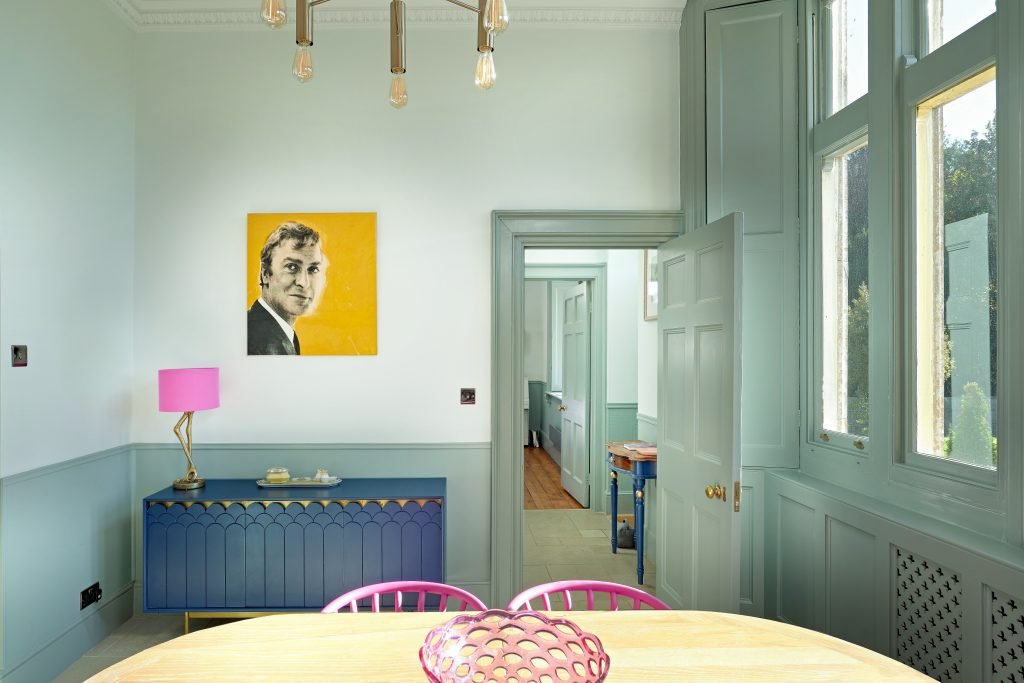 What are your favourite trends for 2021?
The interior design industry hasn't been known for its eco-credentials, but we all need to play our part. Upcycling, reusing, buying vintage as all part of a growing trend and I am fully behind it. 
What would be the perfect dinner setting for you? Who would the guests be? What would be on the menu?
It would be a relaxed affair with a group of friends on a lovely warm evening, all sitting around a large rustic table with odd chairs and crockery. Big bowls of pasta, fresh salads and breads would be passed around whilst the wine and chat flowed! Hopefully we'll all be able to do something like that again soon!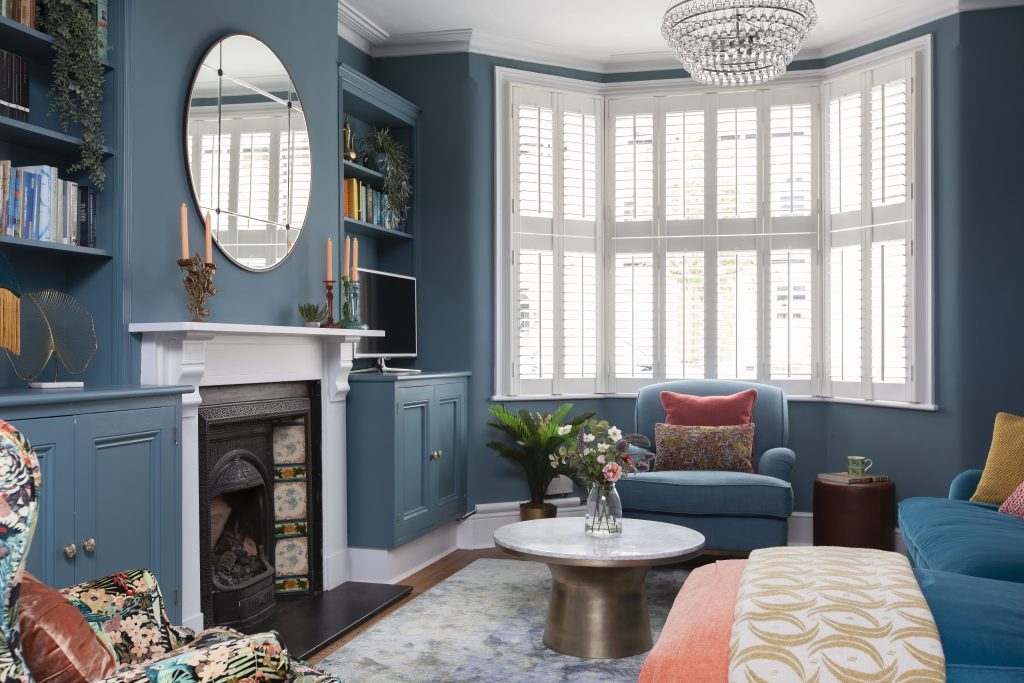 AllÓRA would like to offer a big thank you to Kate for taking the time to speak with us. For more information and to discover her beautiful projects, visit https://www.katelovejoy.com/.