Inspired by the change in season where cosy and comfortable nights are best enjoyed amongst friends and family, our handcrafted items certainly will keep you warm this winter. We profile two of our artisan designers and showcase their beautiful handmade wares to both inspire and warm you at home this winter.
Ceramiche Tapinassi
The family (la famiglia) is the most important aspect of an Italian's life. It provides emotional support to the individual and often forms the basis of our social circles. Indeed, it is almost impossible not to think of a long table, groaning under the weight of delicious food surrounded by a passionate, beaming Italian family.
For the much respected and renowned Ceramiche Tapinassi, family also means their business. Crafting their ceramics by hand using local Tuscan clay, Ceramiche Tapinassi was founded by Gino Tapinassi in 1954. Today, the company lives on through Gino's sons continuing his legacy and a passion for handcrafted ceramics that was ingrained in them, almost like destiny, since a very young age.
A hallmark of great design is when the object can transcend its purpose – a combining of both form and aesthetic with usage and practicality. The Ceramiche Tapinassi mug is so beautifully designed and available in attractive tones and shades, that as well as using it as a mug – you can also display it as an ornamental design object.
Ceramiche Bucci
The Bucci workshop was founded in 1961 in Pesaro, a beautiful and historic town in the Marche region, on the Adriatic coast of Italy. The early years from 1961-1966 saw a very close collaboration between Franco Bucci and his founding partners – Nanni Valentini, Philip Duplicate and Roberto Pieraccini.
Bucci developed his craft with educational inspiration from the legendary Italian architect and designer, Ettore Sottsass, in Milan. Alongside his founding partners, Bucci's declared aim was to create useful objects of the finest and most ambitious designs, using a material that was still little known in Italy – stoneware.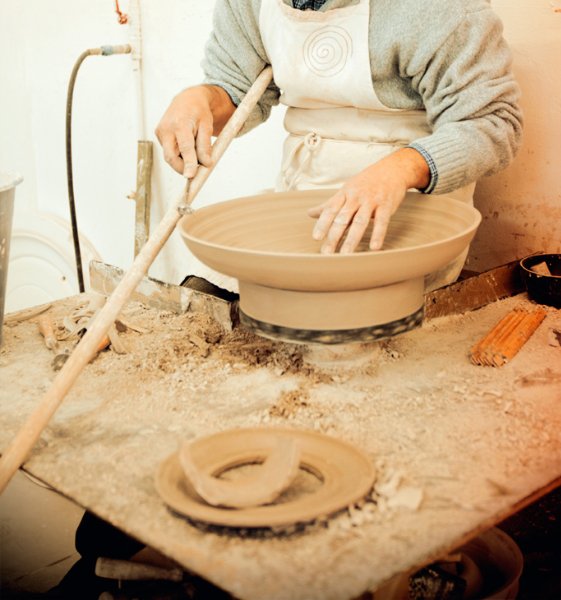 Fast forward 50 years and to this day, Bucci and company understand how to look to the future without turning their back on not just their own heritage but the traditions that they employ. They remain an authentic, honest seed of creativity – a worthy tribute to Franco Bucci's life dedicated to designing and creating objects so far removed from the staid impeccability of many modern designs.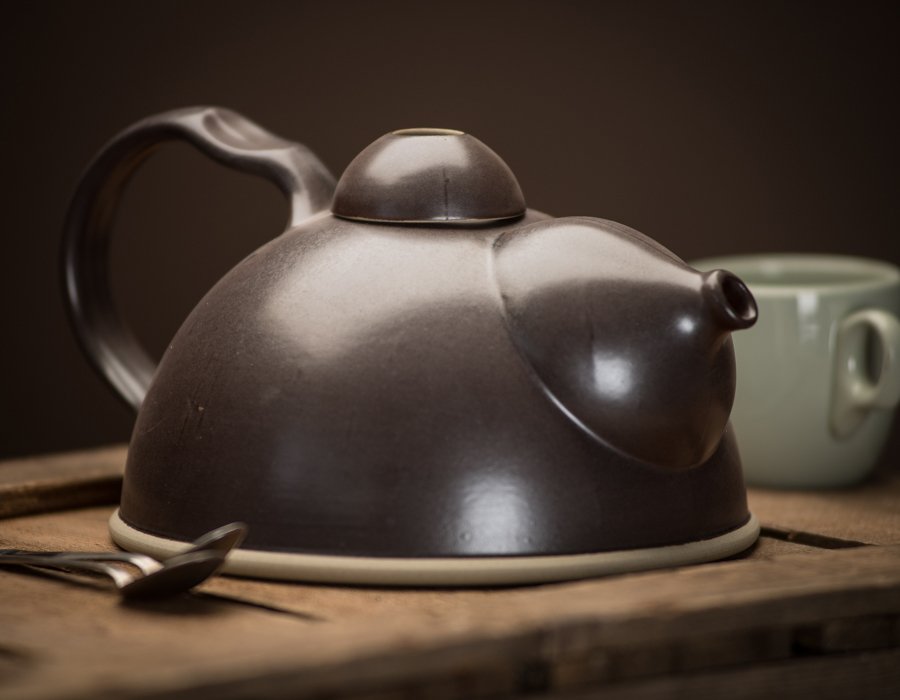 Inspired by the act of breastfeeding, both life giving and nourishing, Bucci's Handmade Stonefire Teapot features curved, sleek lines in welcoming tones and hues. Equally at home on the top of a stove or at the centre of a dinner table, this very unusual and ornamental kettle pot makes a real mark on special occasions – while its hardy construction makes it equally suitable for everyday use.
A welcome addition to any kitchen, the kettle brings fun and life to the process of making a warming, comforting tea against the coldness of Winter especially when used with our Ceramiche Tapinassi hand-coiled mug.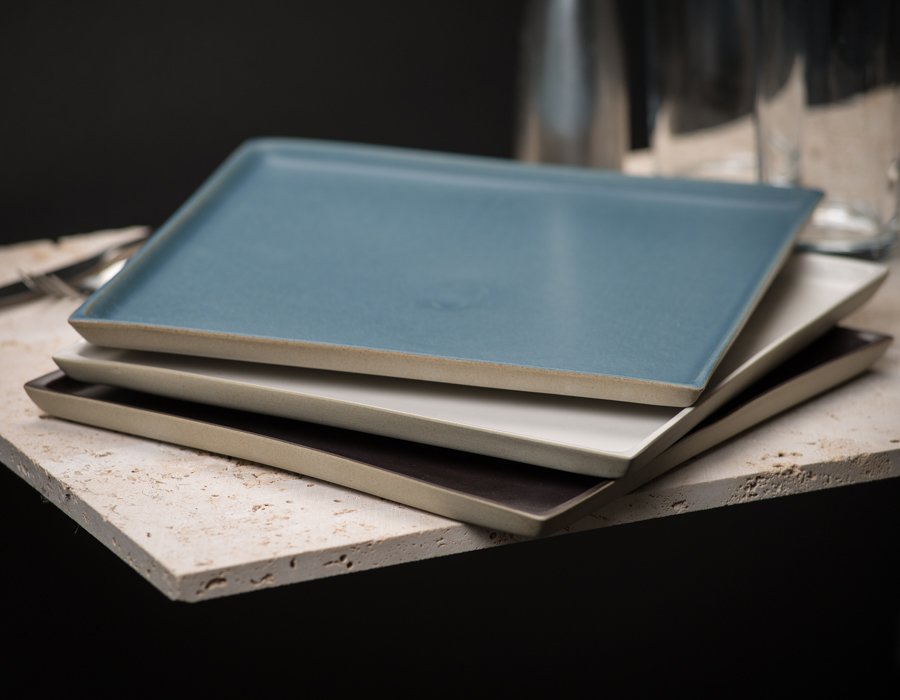 With the flourishes expected from such esteemed ceramists, Bucci's Handmade Stonefire Plate blends a modern and contemporary form with traditional handcrafted techniques. The rectangular lines, almost mechanical in nature, are juxtaposed with the artisanal nature of the plate available in warming colours contrasting with the neutral, organic hues of the sides and underside. Enjoyed best in the company of loved ones, the plates bring Italian design, charm and tradition to your table this Winter.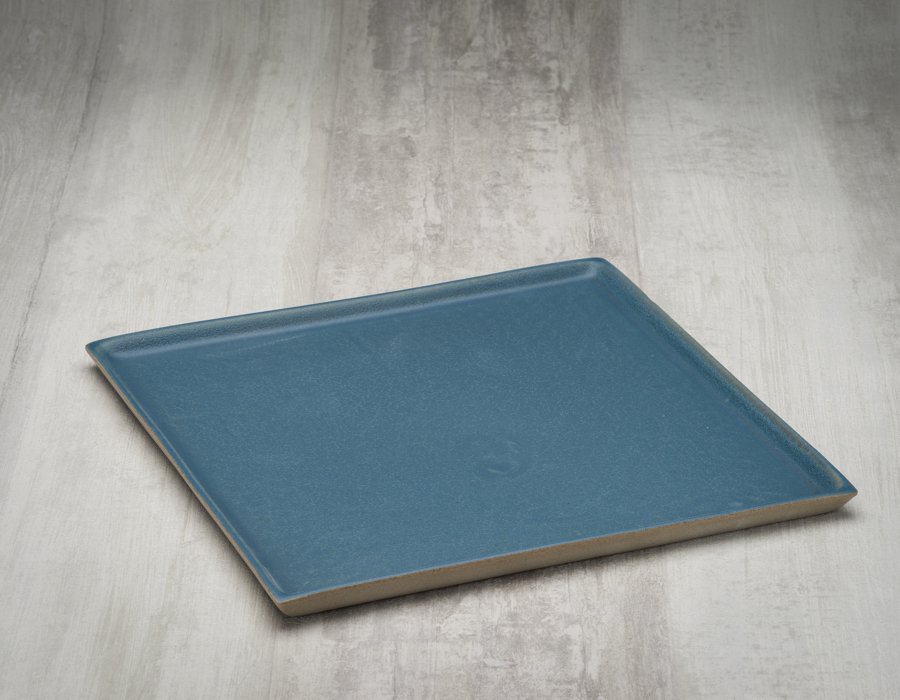 Federica and Alberto
AllÓRA