The clouds are parting, fresh flowers are blooming and nature is slowly but surely stretching out its tired arms; awakening after a long, sleepy winter. How wonderful it is to finally see those beautiful bursts of spring after endless months of yearning.
As we spring forward into the fresh, new season, it's definitely time to start thinking about your home decor. We've all heard of spring cleaning, but spring decorating is equally as important and nourishing for the soul. Just a simple pop of colour or sprinkling of greenery can instantly uplift your mood and elevate your living space.
Spring is all about rejuvenation, which makes it the perfect time of year to freshen and brighten up your living space. There's no need to work up a sweat by redesigning a total home makeover; you can easily encapsulate the essence of spring in your own home simply by upgrading your decor and accessories.
From eye-catching tableware to luscious linens, find out how AllÓRA's timeless home decor and authentic Italian style can help you clear the winter cobwebs and unleash new life into your home this spring.
Adding Bright Colours
Introducing bold, bright colours into your home decor colour scheme is one of the easiest and most simple ways of bringing a touch of spring into your home. Whether it's a pastel pillow for your bedroom or a vibrant rug for your living room, colour is absolutely essential when styling and decorating your home for spring.
Whilst you may feel like crisp white linens and jet black accessories are the perfect modern home decor combination, you may want to consider redecorating if you truly want to bring spring indoors. Many people are scared of incorporating bright, beautiful colours into their homes, but colours play a vital role in capturing the pleasant, playful ambience of spring and therefore should not be overlooked.
At AllÓRA, we make it easy to add bright, bold colour into your home – with the added bonus of traditional Italian design and craftsmanship. Easily enhance your dining experience by laying out a colourful tableware set from our hand-painted porcelain collection (available in a range of beautiful designs), or leave dinner guests in awe as you serve up your delicious, home-cooked meal in a handmade lilac ceramic dish. With AllÓRA, you can create a sense of spring in your home all year round. 
Not only is adding colour a quintessential element of spring decor, but it's also a great way to look after your physical and mental wellbeing. According to psychological theory, colours have varying and complex effects on our brains and bodies. For example, red is said to symbolise passion, excitement and energy and can cause notable physiological changes. On the other hand, yellow is said to symbolise warmth and brightness and thus can evoke feelings of happiness and optimism. So as you can see, colours are an easy way to enhance your mood as well as your decor!
Bringing in colours from the natural world, particularly the luscious palettes associated with spring, can create a sense of calm and serenity – something which we all desire and deserve from our homes. Your typical spring colours include greens, yellows, pinks, peaches and pastels. Rather than starting a total design makeover, why not add a splash of colour to your sofa with one of our hand-painted cushion covers or linen throws. Just imagine sinking into your sofa, about to savour a smooth glass of red wine, and being encased in our gloriously soft mustard waffle throw or nestled against one of our lush yellow Ellisse cushions – both lovingly hand-crafted by the experts at the Stamperia Bertozzi linen house.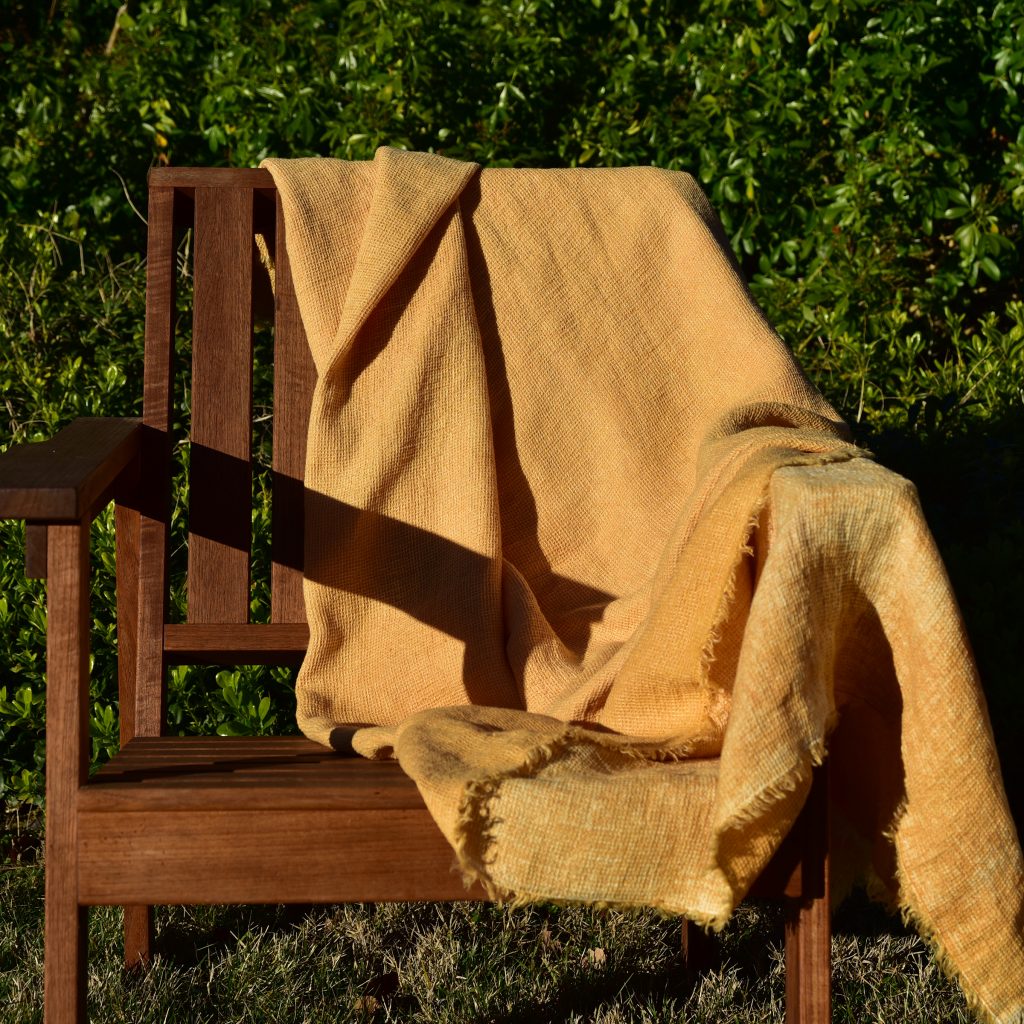 Adding Flora
As the weather slowly but surely gets warmer and the Earth begins to enliven, come spring we are welcomed by an abundance of beautiful plants and flowers blossoming into life. From rows of charming tulips to patches of sunny daffodils decorating the streets, nature truly springs into life come March and April. As such, a key element of spring decor is to add greenery, flowers, plants and floral designs to your home.
At AllÓRA, you'll find a range of fabulous floral decorations to complement your home. From intricate flower designs painted by hand onto organic linen to rustic glassware hand-blown in Italy, our craftspeople are experts in designing floral masterpieces that instantly become centrepieces in your living space. We offer a stylish range of artisanal tablecloths, napkins, placemats and table runners all illustrated with hand-painted flowers and even charming cherry motifs – all of which are sure to make it easier than ever to include floral decor in your home.
A simple way to capture the essence of spring is to bring nature and seasonal spring flowers inside. A vase filled with tulips, daffodils, lavender, bluebells or lilies makes the perfect accompaniment to your mantelpiece, coffee table, living room or bedroom. It's not hard to see why so many interior design magazines adorn their pages with floral bouquets; you simply cannot compete with the scent and style of a vase of fresh flowers. However, if you don't trust yourself enough to keep houseplants alive, faux flowers and floral decor is the perfect way to ensure that your home stays up-to-date with the latest spring decorating ideas all year round.
As temperatures begin to rise during the spring months, many of us will find ourselves feeling the urge to dine outside and treat our gardens to a much-needed refresh. Luckily, we have a number of nature-inspired pieces for you to decorate your garden table with. This spring, choose to dine al fresco amongst the blooming flowers, chirping birds and, for example, our elegant Camellia linen tablecloth. For an added touch of opulence, sip your drinks from one of our stunning Murano glass tumblers or goblets, adorned with a beautiful lavender flower design.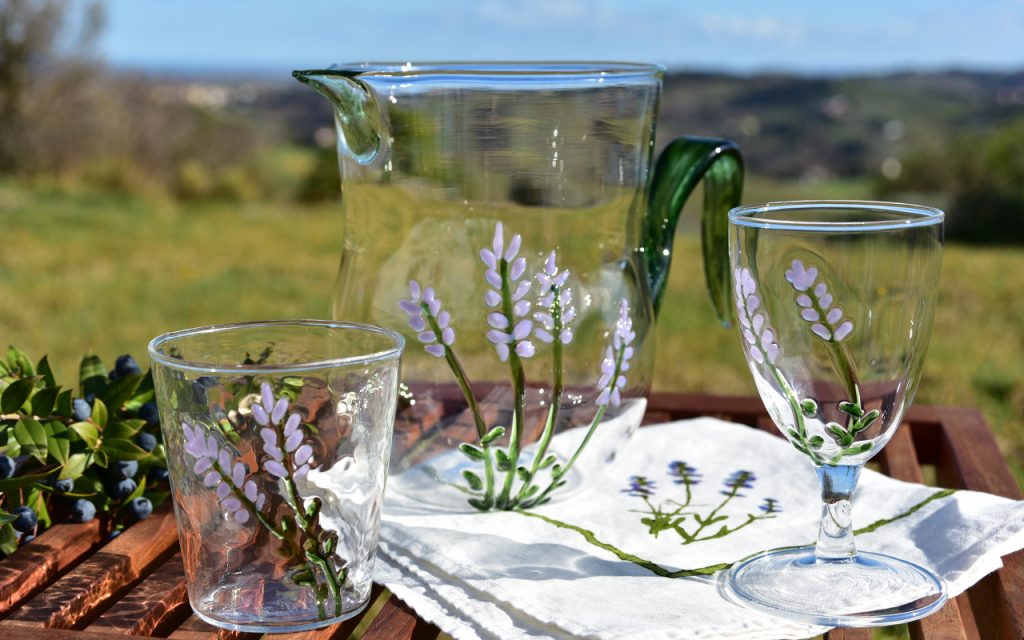 Adding Fauna
Last but certainly not least, shake off those pesky winter blues and welcome in the new season by decorating your home with fauna. 
Spring symbolises new beginnings. During this time, mother nature truly gets to work; flowers begin to bloom, many species awaken from their winter slumbers and the rolling fields become home to crowds of playful baby animals once again. When decorating your home for spring, be sure to take inspiration from nature and opt for decor with animal prints and nature-inspired designs, such as our luxury butterfly tablecloths, placemats and napkins.
Fauna-style decorations provide an easy way to decorate your home with spring in mind. One idea may be to spruce up your sofa with our Insetti cushion cover – a gorgeous, minimalistic dragonfly design that can easily be transformed into your favourite springtime colours upon request. 
If you've never dabbled in fauna decorations before, but would like to see why interior designers consistently recommend them, you can easily dip your toe in the water by adding one of our butterfly or bumblebee linen designs to your home. Our hand-crafted, artisanal bumblebee tea towels come in a range of bold colours that are sure to grab the attention of dinner guests, including your traditional spring greens and yellows.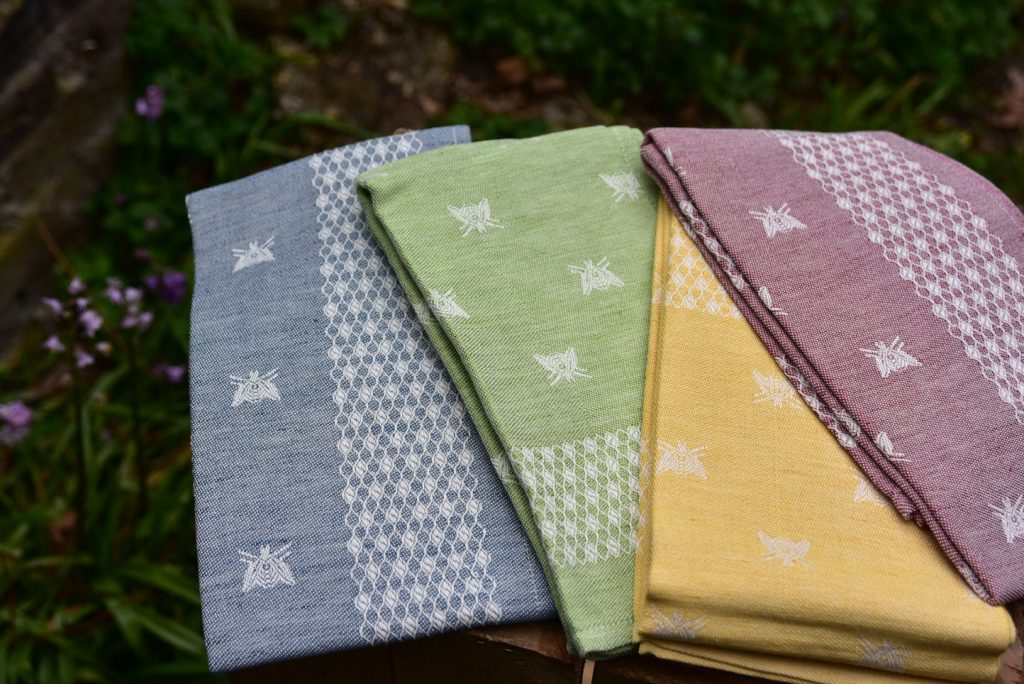 Live Boldly This Spring With AllÓRA
Spring is the perfect time to give your home some much-needed TLC and welcome in the latest seasonal colours, patterns and trends. Be sure to decorate using bright colours, floral prints and nature-inspired fauna designs for the ultimate spring decor. 
For more spring decorating ideas and styling tips, make sure to read our blog dedicated to styling cushions and pillows in your home. Find your next favourite spring decor pieces by taking a look through the stunning homeware, kitchenware and accessories that have been lovingly handcrafted by our skilled artisans.