Misconceptions about linen are more widespread than you would believe – it's time to set the record straight!
When it comes to linen, at AllÓRA, we consider ourselves something of an expert on the subject. Having been in the business of linen for many years, we have built up an extensive knowledge of the material's quality characteristics. We have witnessed firsthand the entire process of linen's creation, and we have seen our linen tablecloths, linen napkins and more go from the flax plant to our studios to your home. We have seen our artisans create beautiful linen products by hand, using well-honed techniques that have been passed down through generations to make this soft fabric. Along the way, we have learned a lot about the what makes this luxury fabric so special, which we have discussed at length in our previous blog posts, most specifically our recent post which detailed each of linen's redeeming qualities.
However, with these learnings, we have also encountered a number of common misconceptions about linen, myths that despite being widespread, hold no truth whatsoever. The majority of them, we suspect, are the result of outdated knowledge and hearsay, and unfortunately, repetition has lent them more credence than they truly deserve.
The process of selecting a linen item for your home—whether it be bath linen, bed linen, or any other type—is never an easy one, as there are a wealth of factors relating to linen that can influence your choice. As believing these myths can further complicate your choices, we knew that our customers would benefit from hearing these misconceptions about linen put right. In this blog post, we will debunk the most common myths about linen to help you to make a more well-rounded decision when picking which item to purchase – one that is based on facts, not fiction.
Prepare to be stood corrected!
It is overpriced
One of the most common misconceptions about linen is that it is often highly priced. Whilst it is true that a lot of linen fabrics on the market come with a high price tag and other fabric alternatives available (such as cotton and polyester) are likely to cost significantly less, a linen purchase does not always have to break the bank. At AllÓRA, we offer a diverse range of linen products that can be used all around the home, from linen aprons to linen cushion covers, and each product range features a number of selections that are towards the lower end of the price scale.
Additionally, when you consider the sheer level of quality offered by a linen item, their value for money instantly becomes apparent. Each of our linen products have been crafted entirely by hand using traditional techniques that have been passed down generations by our esteemed linen houses.
If we take linen tablecloths as an example, certain options among the range—namely those produced by Stamperia Bertozzi—have been hand-printed using hand-carved blocks of pear wood. These artisans use these unique stamps to print designs that are entirely unique onto linen fabrics that are also created entirely by hand.
The amount of delicate care that has been taken to ensure that each item is produced the right way and that each is entirely unique to the next displays the value of linen items. Also, as we produce bespoke linen tablecloths, bespoke bed linen, and other linen items that can be tailored to your unique preferences, you can be sure that your item is neither mass-produced nor generic, it is one that has been made specifically for you – a privilege that can show just cause for the higher price.
It isn't as soft as you'd expect
Another popular misconception surrounding linen is that it is not very soft when compared to other fabrics, specifically other natural fibres. It is true that linen blends, and linen that is simply of a lower quality may retain its natural stiffness for longer than you would expect, but when you purchase linen that is 100% organic and that has been woven with absolute care, you will experience a comfort and a delicate caressing of the skin that is simply unachievable with other fabrics.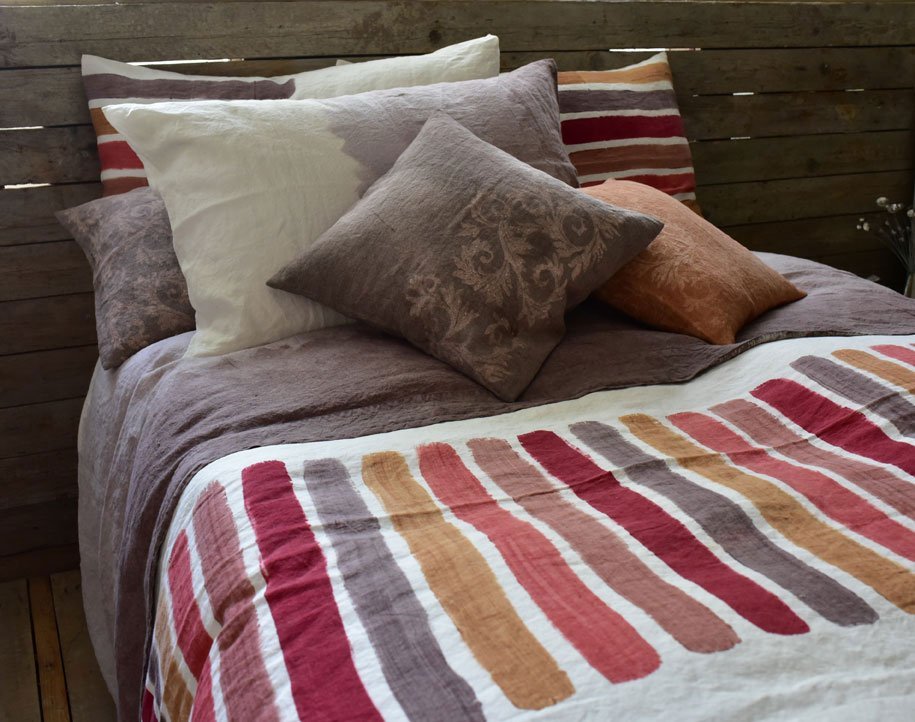 There is no better way to experience the comfort that we are describing than by sleeping on bed sheets that are made from 100% linen. Its unrivalled softness and numerous redeeming qualities ensure that linen bedsheets are nothing less than perfect for getting that night's rest that you deserve. We may be biased, but to achieve a slumber unlike any other, we believe that linen sheets undoubtedly come out on top against cotton sheets!
It is also important to note that any stiffness that you experience with linen is highly unlikely to last very long, as this sturdiness will fade with each wash. This is exactly why linen is known for being extremely durable, and why linen items often remain within the family as an heirloom for generations. The longer we use it, the more cosy and delightfully soft the material becomes. It simply gets better and better over time!
It's challenging to care for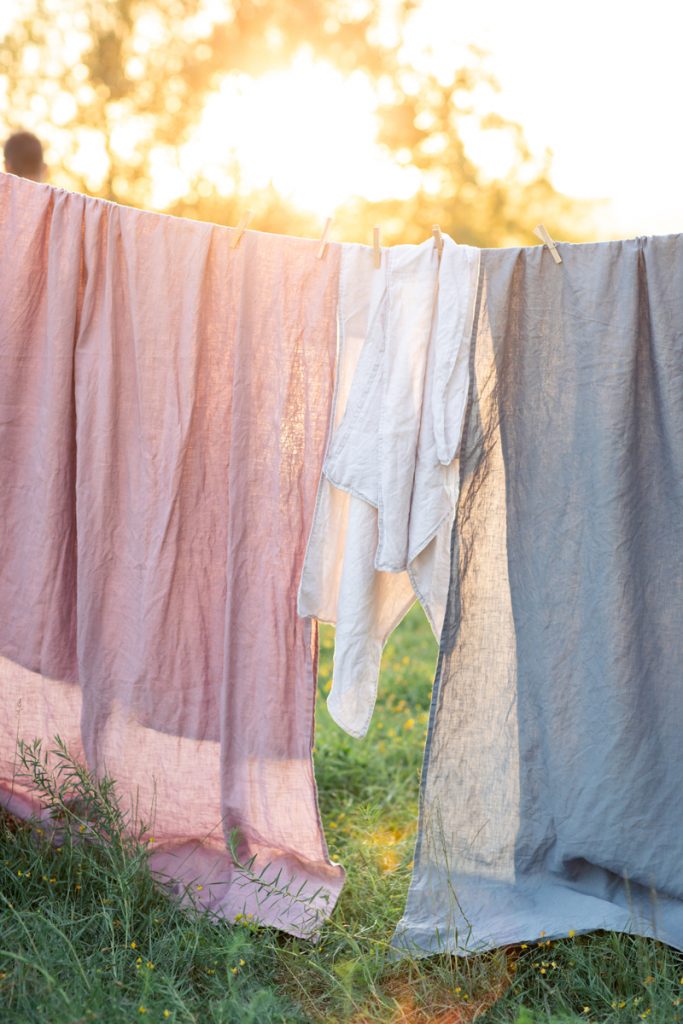 Speaking of washing, another of the common misconceptions about linen would have you believe that it is difficult to wash and look after. Again, this couldn't be further from the truth!
Every linen item in our range is machine washable. In other words, cleaning your linen items really couldn't be easier. No matter how much detergent your items come into contact with or how many washing cycles they are run through, they will maintain their vibrancy and their threads and yarn will not unravel or become impaired.
This is especially handy when you consider that the majority of your linen items are not just likely to receive stains and marks, but it is their purpose to do so, as is the case with linen napkins, linen placemats, linen tea towels and more.
It is wrinkly and creases easily
As linen's fibres are thick and strong, they are capable of withstanding many washes, making them extremely easy to care for. Can the same be said for ironing?
You may have heard that it is often wrinkly in appearance, as it creases easily. This is in fact true, but without a doubt, this should not be considered an outlier in this blog post, as much of the material's charm and authenticity comes from its natural wrinkles. Creases in crumpled linen offer a rustic, stonewashed finish to great effect – so much so that crumpled linen is often considered more sought-after than its ironed counterpart.
That is not to say that linen cannot be ironed; some people choose to smooth out their material to achieve a more professional look, and this can be done by applying an iron to the material when it is damp, not dry. However, at AllÓRA, we are certainly of the opinion that sheets, duvets, garments and more that have received some wrinkling come with a look of more character and life.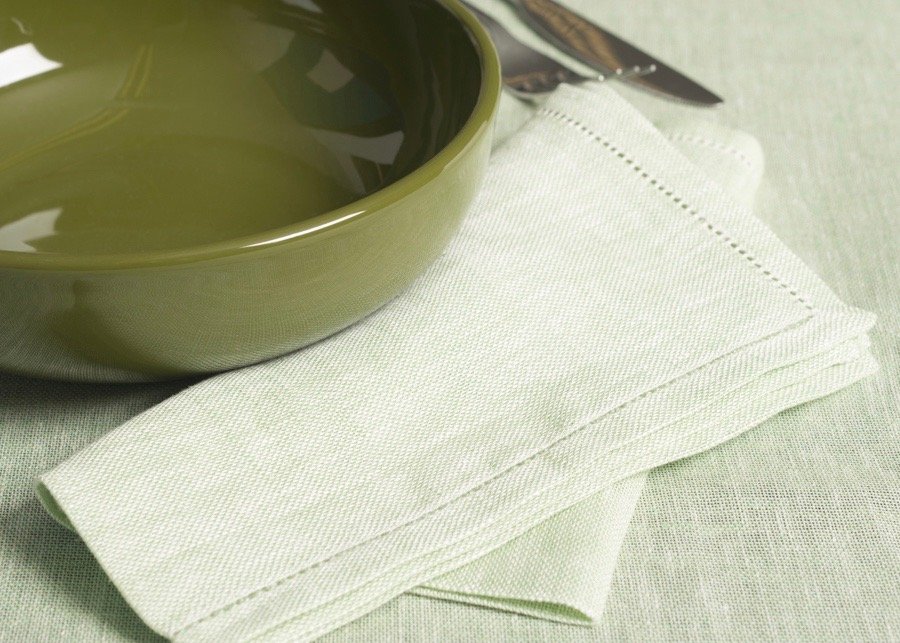 It is (just) a summer material
Another of the widespread misconceptions about linen is that it is only usually worn or used during the warmer months of the year. We've all seen holidaymakers and beachgoers sporting linen garments throughout the summer, and it would be safe to assume that the large majority of us acknowledge that linen can keep you cool. But this is merely the tip of the iceberg.
Without a doubt, linen is excellent during the warmer months. Due to its breathability and moisture-wicking qualities, it is able to draw heat away from your body. Air is able to flow between its fibres due to its lower thread count, which can cool you down as a result, leaving you perspiration-free.
However, what is less known about linen is its functionality during the winter months. Due to its construction from hollow fibres, linen can be extremely insulating. Additionally, it performs extremely well at naturally regulating your body temperature. In other words, if you are warm, it will keep you warm, but it will not allow you to overheat.
This is exactly why we carry a selection of linen throws and blankets as well as our linen bedding.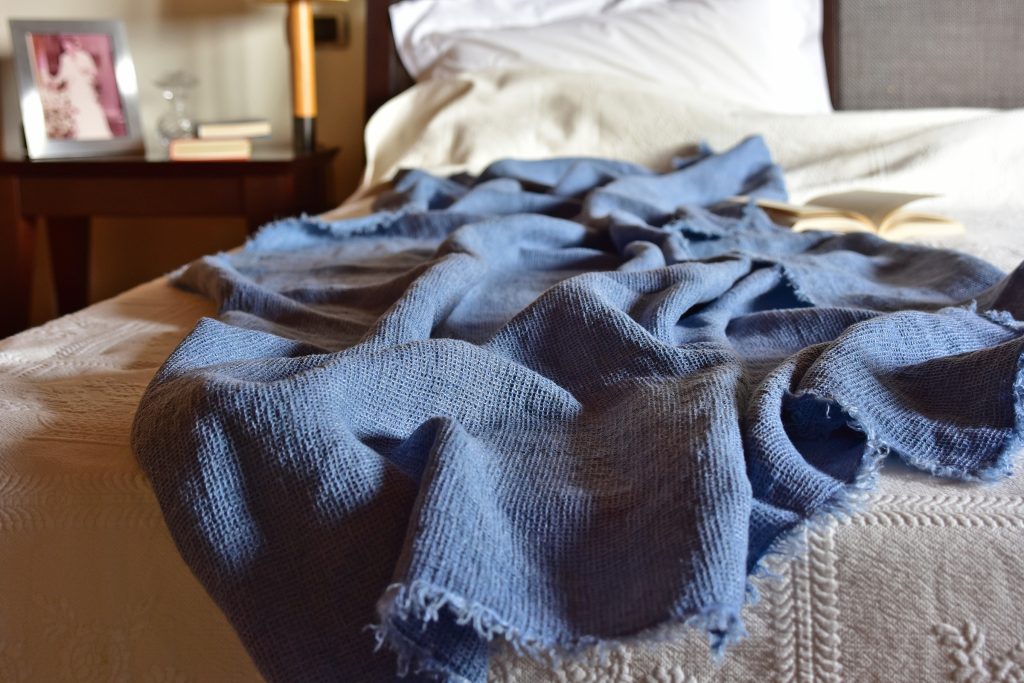 Hopefully, this post has set right some of your preconceived misconceptions about linen. We understand that it is best to know as much as you can ahead of making purchases of this kind, which is why we endeavour to keep our community as clued-up on this fantastic material as we possibly can.
If you are left with any questions at all, please do not hesitate to get in touch with us. We would be delighted to help.